Jack in the Box leveraged FSQ Audience and Proximity to target people who frequented competitive fast-food restaurants and then measured the impact using FSQ Attribution.
Challenge
Jack in the Box wanted to generate awareness in key U.S. markets for its new Cheddar Loaded Cheeseburger. They also aimed to increase their market share in the region by driving consumers to its restaurant locations.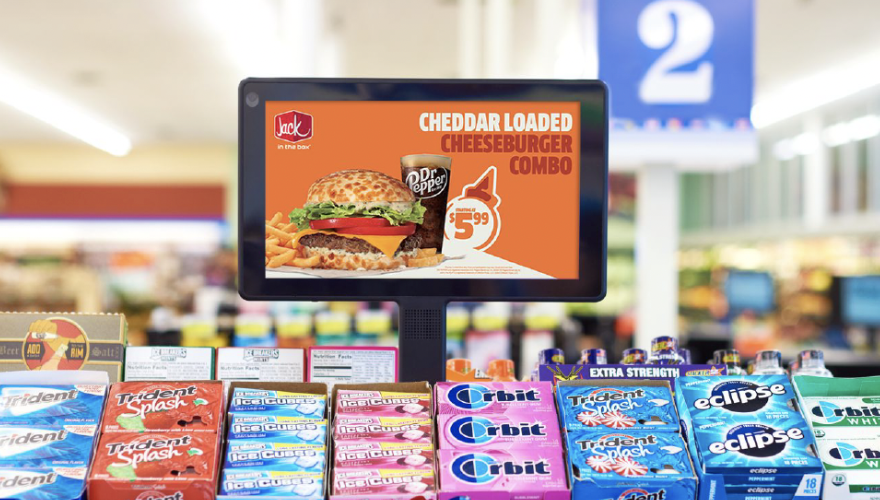 Solutions
By using FSQ Audience, Jack in the Box conquered the competition with programmatic DOOH by targeting people that frequented fast-casual restaurants. With FSQ Proximity, they engaged consumers within a 2-mile radius of their restaurant locations. They measured the success of their campaign using FSQ Attribution to evaluate the lift in restaurant visits and noticed an increase in foot traffic.