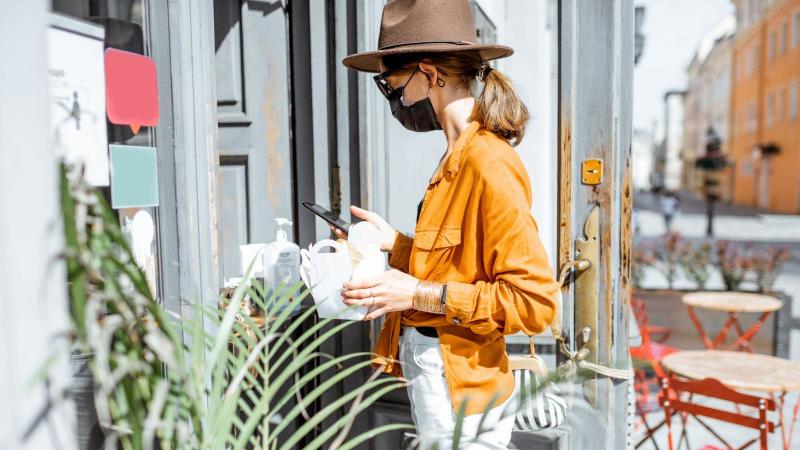 Monitor arrival time to physical locations to appropriately optimize resources and deliver an improved customer experience.
Journeys is a new feature of Foursquare's Movement SDK product that allows developers to build powerful, location-aware experiences by surfacing a user's estimated time of arrival to physical locations. It's easy to use with the ability to consume events through Movement webhooks in real-time and a dashboard featuring all live ETAs available within the Developer Console. This feature is a great fit to power experiences such as in-store & curbside pickup, delivery tracking, and location-based marketing.
How does it work?
Journeys can be activated by a call-to-action within the mobile app environment (i.e. user selects "I'm on my way"). Once a user is ready to embark on a journey, Movement will start monitoring their arrival, provide live ETAs along the way, and automatically detect when a user has arrived at their destination.
General Journeys features include:
Live ETAs
Journey tracking
Arrival detection
Dashboard to understand journey stats
Using Journeys
The feature is a great fit for any brand whose customer experience relies on the timely availability of products at a physical location, such as:
QSR: After a user has ordered ahead for pick-up at a QSR location, staff can monitor estimated arrival times to ensure that orders are available and – most importantly – hot when patrons arrive.
Retail: Retailers can organize and prioritize order-online, pick-up in-store orders based on the estimated time of arrival across multiple trips.
Other: For apps with associated venue partnerships, venues can leverage the estimated time of arrival to:

surface special offers
prompt users to learn more about the venue (menus, events, etc.)
encourage users to take actions within the app (link card, update profile, etc.)
By surfacing ETAs, brands can use Journeys to efficiently plan the next steps in a user's journey (i.e. optimize check-in reminders, marketing notifications, etc.) and/or understand a user's physical journey (i.e. track total journey time, distance traveled).
Here at Foursquare, we hold ourselves and our partners to a high standard, which is why data leveraged by Movement and its supported features are only for users who have location permissions set to 'Always'. We work closely with apps to ensure there is a clear value exchange for consumers and that consent language is transparent.
Want to learn more about how Movement SDK can help you drive your business forward? Reach out to us here.