Today, Foursquare announces two major advancements to its leading location technology platform: the relaunch of the Places Database and the introduction of Places Enterprise API. With the enhanced database and new enterprise-grade API, Foursquare further cements its status as the #1 independent provider of point-of-interest (POI) data for enterprises and developers.
"The availability of these two offerings is significant, as more industries are turning to location technology as a necessary ingredient to their technology stack," said Josh Cohen, Foursquare's SVP of Product. "By evolving the quality of our POI data and creating a delivery method tailored for enterprise use, Places can serve as not only a tool to solve complex business problems but a foundational building block that helps to power an enterprise."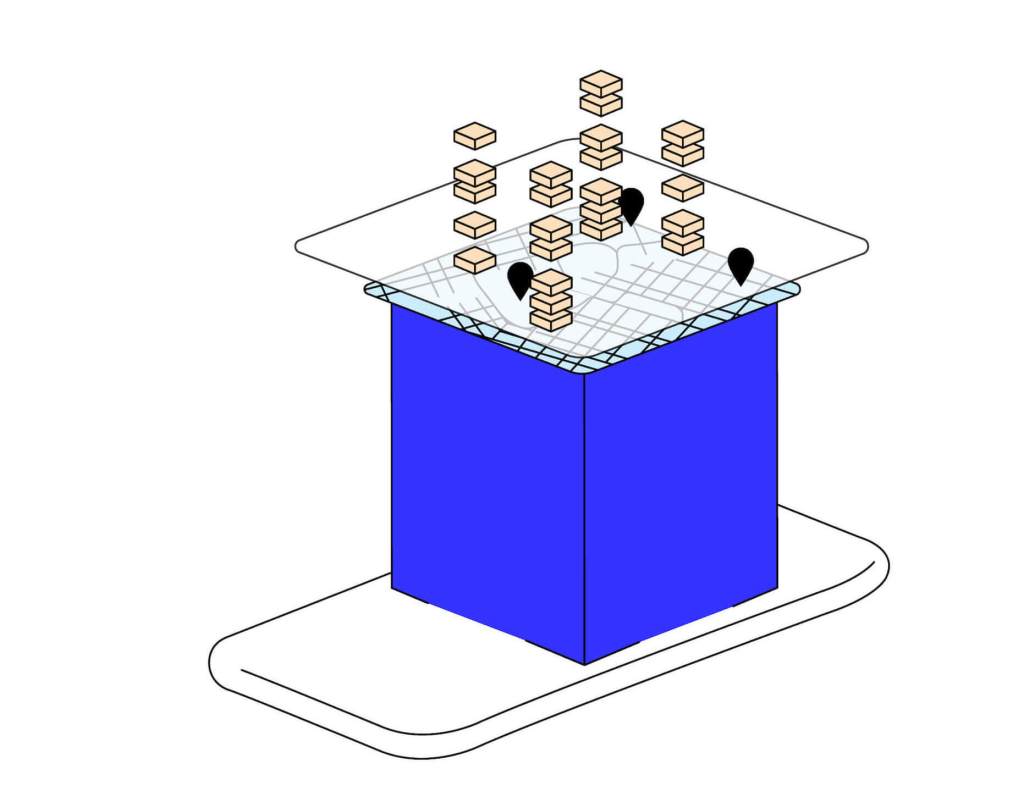 The relaunch of the database marks the completion of a months-long effort to fully combine Foursquare's data set with that of Factual, which merged with Foursquare in April 2020. Now, Places encompasses the best aspects of both POI data sets – including an unmatched ecosystem of trusted sources – and leads the industry in data accuracy and freshness.
The release of the Places Enterprise API strengthens Foursquare's enterprise-grade location solutions, following many successful years of our Developer API, which was originally built to meet the specific needs of one organization: Foursquare itself. Others saw that a location API could enhance their own technology too, and over the years, the Developer API offered value to many of our partners and customers (Samsung, Uber, Twitter – to name a few). As a result, we rebuilt our API with more modern infrastructure to better support the needs of our customers and partners, equipped with improved data quality and better scaling capabilities.
Places Database: A richer map of the world
Point of interest (POI) data can be hard to get right because the landscape is constantly changing – shops change their hours, restaurants open new franchises, and businesses go belly-up. Today, our Places database represents a map of the world that is brimming with even more comprehensive, accurate, and rich detail. Developers and enterprises can use Places to design more engaging experiences for their users, identify the perfect location for a new brick-and-mortar venue, conduct more comprehensive market assessments, and much more.

The Places data pipeline is designed to deliver accuracy and deep context by validating and clustering millions of references to make sure the data is accurate. It also provides customers with the most complete picture possible, augmented with real-world context that can only come in the form of millions of fresh check-ins, tips, reviews, and photos from an active first-party community of Foursquare's app users.
With our improvements, developers have access to:
Better coverage, higher accuracy: We've increased not only the number of POI – now 95 million POI around the globe – but the quality. We've been able to fill in gaps in core attributes (such as the address and lat/long of a venue) and have increased the level of detail we can provide for each POI (known as the fill rate) to 89.8% globally and significantly higher in certain categories. And we're still growing the billions of photos, tips, and scores of all these venues through our community of app users, every day.
Additional validation and standardization: We've added additional validation and standardization of localities, regions, postal codes, and other firmographic details. This prevents non-standardized or incorrect data from making its way into our data set and makes the data easier to work with for our customers. What's more, we've further refined the machine learning mechanisms that sort through new data and remove duplicates.
More visibility in data sources: We're giving our customers more visibility into our data sources and our confidence in their accuracy. Our new provenance attribute allows us to classify and bring into view our POI data sources and reassure our customers of each source's authoritativeness.
Faster data pipeline: Each month, Places receives more than 2 million updates from hundreds of sources and is enriched by direct feedback from millions of consumers every day in the form of photos, reviews, and tips. Using our proprietary data pipeline, Places can now ingest new sources more quickly to continuously improve our dataset.
Insight into data freshness: We've introduced a data freshness attribute as part of the integration that shows how recently each POI has been updated or validated. In the last year, 70% of our POI have been refreshed, with 37 million POI updated since the start of 2021.
Places Enterprise API: Better data delivery for enterprises
Using the Developer API as a foundation, we rebuilt the new API (currently in beta, but available in GA to customers later this month) with the goal of creating a delivery method that can meet enterprise standards, upgrade the developer experience, and enable great location-aware apps. With the improvements we've made to the infrastructure, we're able to offer an availability service level agreement (SLA) of 99.9%. We've improved the developer experience around the API by simplifying our current endpoints and releasing documentation with a brand new explorer tool. This new API explorer makes it easy to test code snippets in the browser, giving developers the ability to experiment and quickly get started using the API before ever needing to commit changes to their code. Today, Place Search, Details, Photos, and Tips endpoints are available. Later this year, Current Place and Autocomplete will also be available.
More Places Enterprise API highlights:
Improved data quality: The Places Enterprise API will pull data from the newly-integrated, industry-leading Places POI data set.
Better Performance: New infrastructure and global data centers will improve scaling capabilities and lower latency for our customers around the world.
Of course, the world is constantly changing – and so too will our map of the world. Places POI data will keep growing, our machine learning models will keep evolving, and we're going to keep rolling out new features and tools that will help product heads, data scientists and analysts, developers, marketers, and consumers (we see you, Superusers!) understand the world a little better. Stay tuned.
Interested in sampling the new-and-improved Places Database? Check out a sample of NYC data via the AWS Data Exchange or reach out to Foursquare directly.
If you'd like to find out more about the Places Enterprise API, fill out the form below.