In January, we shared an announcement that Foursquare was opening a new Midwest engineering hub. We are pleased to update that 7 months later we have hit our goal of building a team of six, and are looking to expand even more. After being so impressed by the caliber of talent in the market and early impact of the group there, we have decided to significantly grow the Chicago team.
At Foursquare we are building the future of location technology — bridging the physical and digital world together. We are looking to staff the Chicago office to work on an array of initiatives to support this vision, notably on our newly created Developer and Consumer Experience team. This group focuses on the suite of products that power the distributed platform of Foursquare location intelligence including Pilgrim SDK. Pilgrim SDK, the "always-on" location awareness engine, is used by developers and partners to embed into their mobile applications and connected devices to push location technology forward for their users.
One of our Android engineers from this team, Josh Feinberg, recently did a tech talk at University of Illinois — Chicago. His talk — "Location Intelligence — What Makes a Visit" talked about bringing the location layer to digital and how Foursquare technology achieves this through a variety of methods including our work on geofencing and stop detection.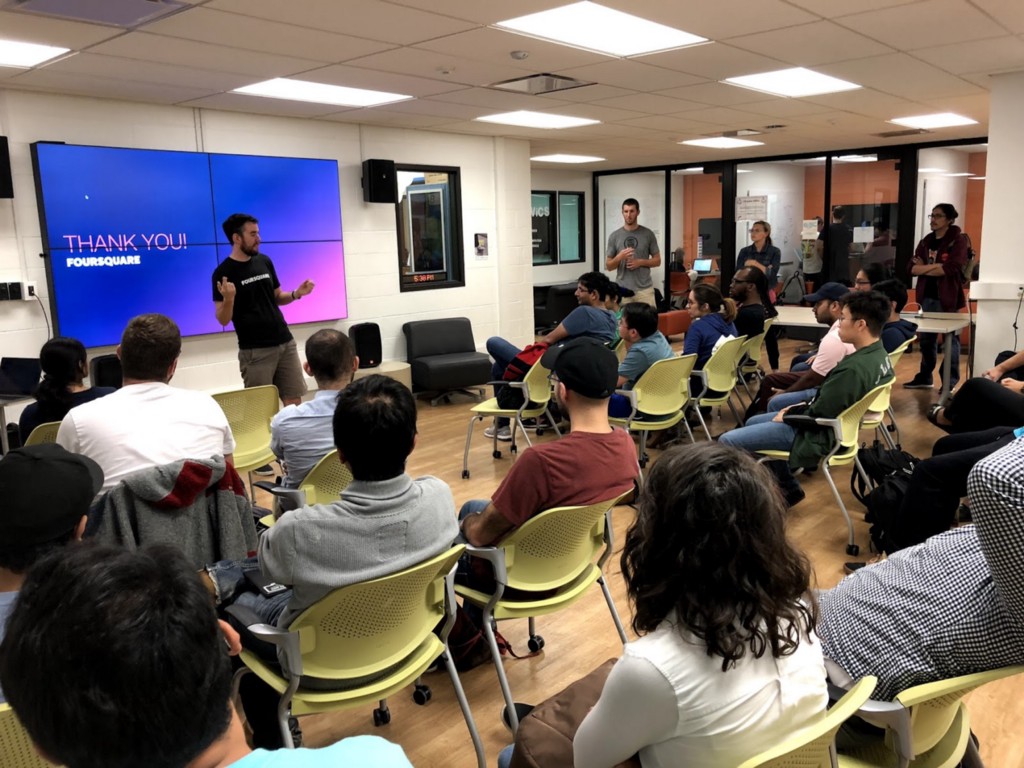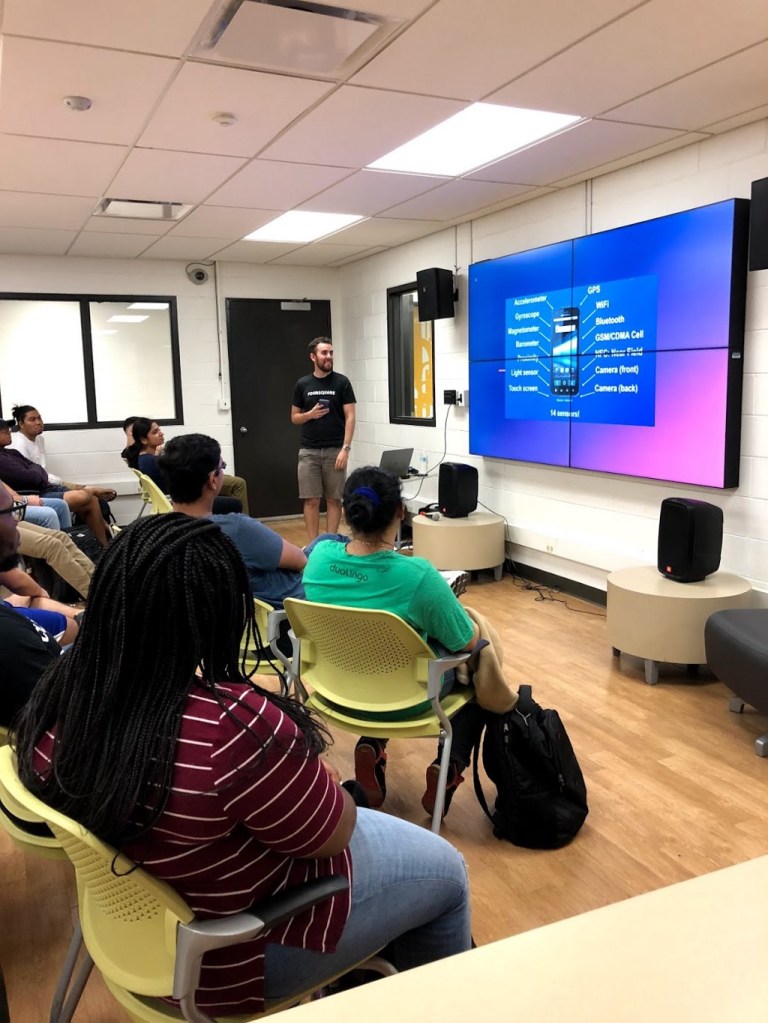 Josh discussing all the sensors on our phones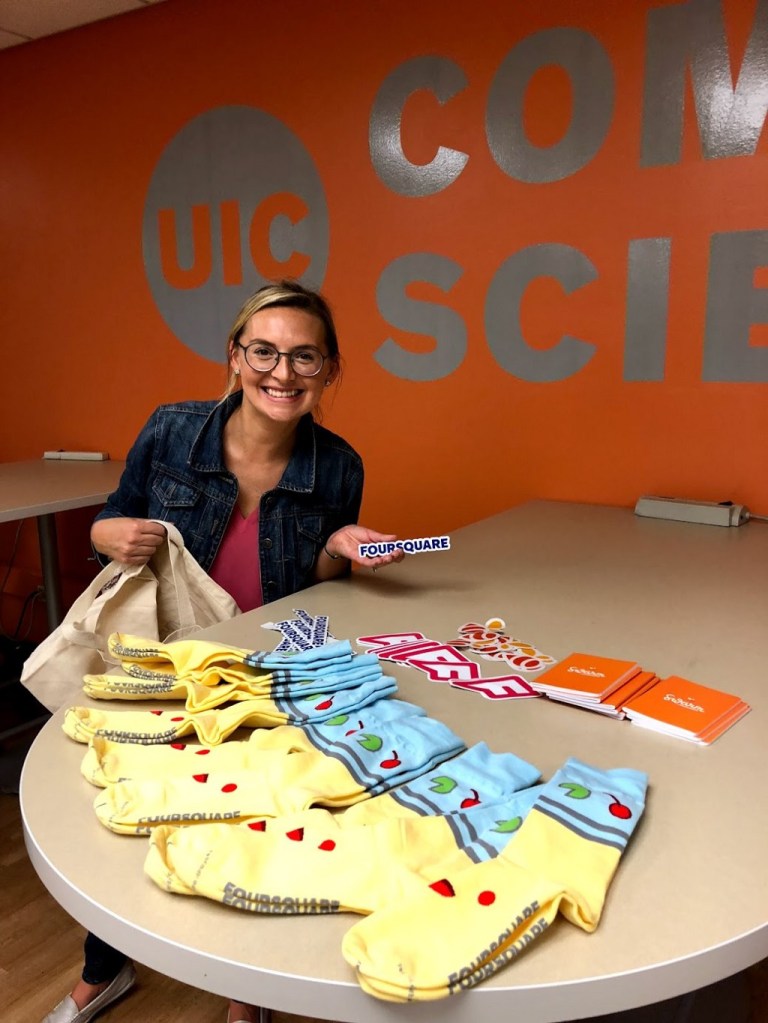 Swag!
If you are looking to help shape a brand new team and work on complex and challenging engineering problems, we would love to talk to you. We are actively looking for Android, iOS and server engineers in our Chicago office.
Check out all of our open roles at careers.