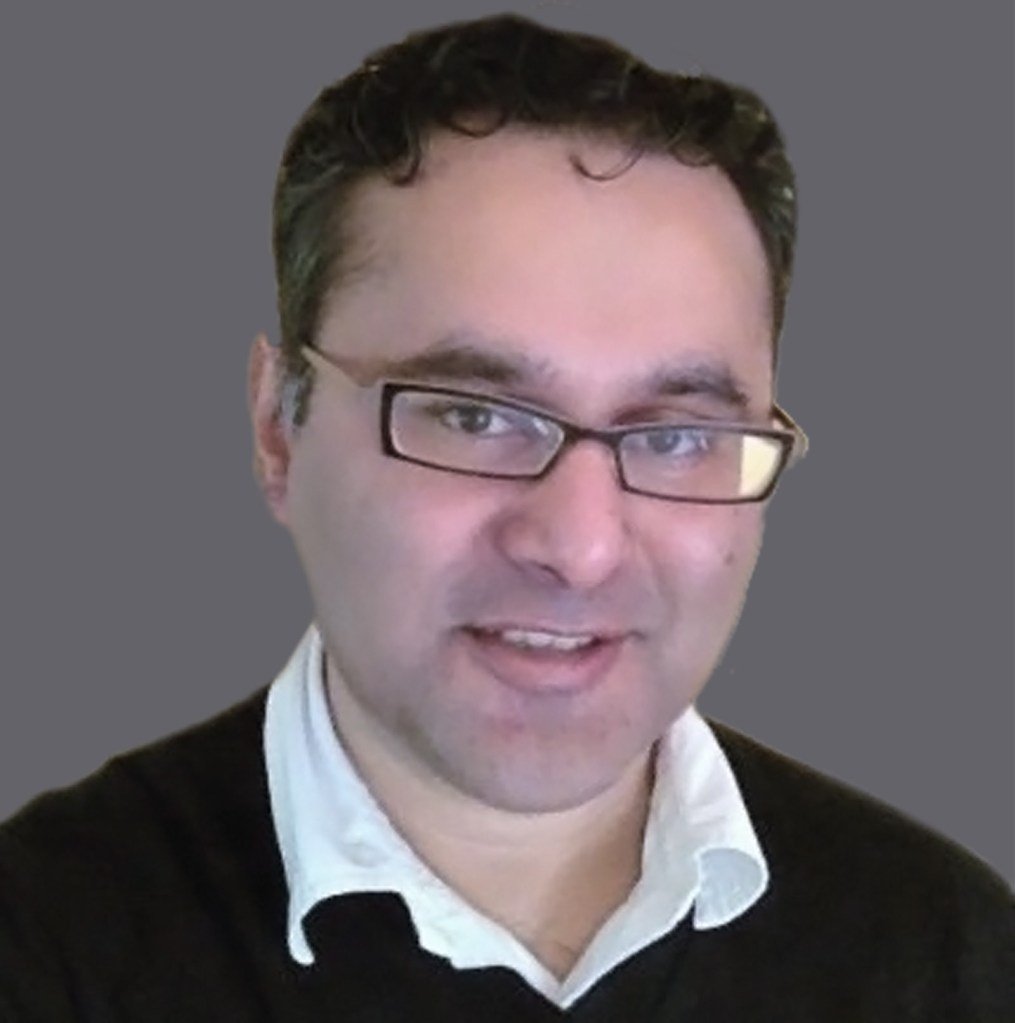 Vin Sharma joins the Foursquare team as VP of Engineering. Coming from AWS and Intel, he is no stranger to the data landscape and leading teams to product development. When he's not working? He's probably scouring the books in his library.
Find out more about Foursquare's latest addition to the Engineering team.
Tell us about your career path and journey.
After several years of graduate school in the early 90s studying the mathematics of neural networks, I joined a startup building secure operating systems based on Unix. A couple of years later, Hewlett Packard acquired the startup and I worked there for fifteen years in a variety of roles. My last project there was to manage the Open Source and Linux software business for the HP servers organization. I then worked on open source software platforms at Intel for six years, where my last project was building a data center from scratch for a car company in Munich, Germany that wanted to build autonomous driving capabilities for their cars.
I joined AWS five years ago to focus on building a platform for deep learning models. I was the General Manager and Director of Engineering for the team responsible for serving customers who wanted to build, train, and run deep learning models on the AWS infrastructure. The team takes open source projects related to deep learning and optimizes them for performance, scale, security, privacy and explainability.
These are all capabilities of a deep learning platform that customers – including Foursquare— need in order to apply the technology to innovative applications.
So how did this lead to you joining Foursquare?
I have been incredibly fortunate to have had wonderful growth experiences working at some of the most respected companies in the tech industry. What's become really important to me as a result is the combination of organization culture and technical innovation at a company. What attracts me to Foursquare is the culture as well as the potential to apply analytics and machine learning to geospatial data sets. My conversations with the senior leaders here led me to see Foursquare as a collegial, fast-paced environment, where I could be authentic and productive, so I'm extremely excited about the opportunities here.
Did you always know you wanted to work in technology?
I knew I wanted to work on artificial intelligence when I was ten years old. I was born into a family where my parents were already working in the field. It's unusual to be a second generation artificial intelligence practitioner but here I am. My mother was a mathematician and worked on linguistics, applying mathematics to machine translation back in the early 70s and 80s in India. My father was a professor until he retired a few years ago as the head of a department of computer science at an engineering college in India. As a failed academic, I've no doubt disappointed my parents for not having lived up to my potential!
I like to surround myself with books and that's likely as far as my academic career will ever go. However, I do approach my life and work with a deep abiding interest in research, scholarship, innovation, and teaching. I think it is important to be able to bring scientific innovation to the products that we build, sell, and deliver to our customers.
Tell me more about your role at Foursquare and what you're most excited to do.
As VP of Engineering, I'm very excited about shaping our products, pipelines, and processes into a cohesive platform for analytics and machine learning over geospatial data. My goal is to grow the business by working closely with the data scientists and application developers at enterprise companies to understand their needs and provide them with flexible tools and a scalable platform on which they can collect and analyze location-aware data. I think that's at the heart of what Foursquare can uniquely offer its customers. I'm excited about building a platform that enables our customers to derive increasingly useful insights and drive intelligence into their applications.
What most excites you about our business?
One of the most exciting things about the evolution of data-driven applications over the next ten years is the potential for location data analysis. As Foursquare, we are in a unique position to help our customers extract more value from location data. We can enrich their data with location while ensuring quality, privacy, and speed as it flows through the pipelines. I'm particularly excited about the opportunity to make it easier for our customers to get location data and predictive models in the form of cloud services. Doing so would serve a much larger group of customers who could derive insights from location data, and reach many more firms in more industries.
The pandemic, global climate change, and geopolitics are creating the need for more meaning and insight into the movement of people over space and time. Foursquare has the unique opportunity to unlock applications that were not even considered possible until recently.
What do you see as the greatest challenges facing businesses today? What role can Foursquare play in addressing those challenges?
Data quality and data privacy are two of the biggest challenges faced by any business that depends on data, which is now almost any organization that is in business. Being able to trust the data you're using in order to make business-critical decisions or life-critical decisions means having confidence in the quality of data at every stage of its pipeline, from the source of the data to the transformations it underwent before a model produced predictions based on that data.
By its nature, individual location data is subject to regulations that speak to personally identifiable information. As good stewards of this data, we need to provide our customers with the assurance that the data collection is informed by the guardrails around privacy. This is important to our customers, making it one of the highest priorities for our organization.
What's the best advice you've ever received?
The best advice I've received has been about how to use my time wisely. It boils down to the word "wisely." Prioritize the work that only you can do uniquely to achieve the highest impact. This has been a touchstone for my decision making – I ask myself if this is a task that only I can do best at this time. If my answer is no, then I find the owner and time for whom this is true.
I think this creates a structure for all other decisions. I surround myself with a team of people who are uniquely capable of taking on responsibilities that come into the scope of our team's charter. I want to work with leaders who take ownership and responsibility and are uniquely-skilled. I also try to create a culture where every person in my team is empowered to operate as an owner and a leader.
On a personal note, I'd advise others – particularly those working on complex problems in research and engineering – to read poetry. I think good poetry opens your mind to a wider range of perspectives and possibilities.
Who's your favorite poet?
E.E. Cummings or T. S. Eliot.
When employees join Foursquare, they're always asked to share a fun fact. What would yours be?
For a long time I used to joke that most of my income went towards buying books and what was left over, I would spend on food, clothing, and rent. I collect books at a much faster rate than I can read them, so as a fun fact, if I continue to read one book a week, it would take me 150 years to read all the books in my collection.
---