A nine-year veteran of the company, David Im was just appointed SVP & Head of Global Finance at Foursquare. Get to know David and his vision for Foursquare in our interview below: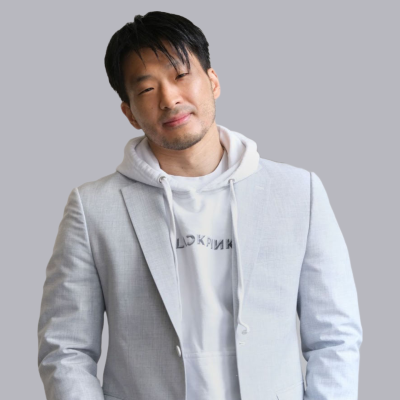 How have you seen Foursquare change since you joined the company?
My previous manager and I used to joke about how we could write a book about all the ways that Foursquare has evolved over the years, and that was four years ago. But here's an analogy that might help paint the picture.
The year is 1995. You're a senior in high school and the star quarterback of the football team. You have your choice of colleges to play for and decide to attend Michigan, a powerhouse at the time. You go there and discover you're not having the same success that you had in high school. There's a lot of great competition and other super talented players gunning for your spot. You have flashes of success, but you're still struggling to become the player you thought you were destined to be. After a decent but underwhelming stint in college, you're drafted in the sixth round with the 199th pick, and probably chosen even that high just because of the name of your school. But for the next two years you keep at it, working hard in the shadows, while some people forget who you are. You even have to reinvent yourself in some ways, but really, it's a re-discovery of who you always were. Finally, on a cool, fall day, you get your chance to show off to the world all of that work you put in for those last two years. You seize the opportunity and don't look back. 20+ years, 3 MVPs, and 7 Super Bowls later, you can finally say you proved the haters wrong and ride off into the sunset as the greatest football player that ever lived.
Did I just describe Tom Brady? Yes. Am I comparing Foursquare to Tom Brady? Well, not the Tom Brady that you know…yet. I would say we're somewhere in that two year span where he was a backup, working tirelessly to break out and be the company we always knew we could be. Do I believe we'll follow the rest of Tom Brady's career trajectory? "I believe in 'believe." -Ted Lasso
What are you most excited to achieve in your new role as SVP and Global Head of Finance?
This is a really great question because there are so many ways to answer it depending on the perspective you want to take. But I'm going to cop out a little bit and say that I'm really excited to see what everyone on my team achieves.
I enjoy developing the great talent we have here at Foursquare and hope to continue recruiting the brightest minds to our team. For me, it's really important to create an experience for everyone to be able to learn and grow into the best finance professionals they can be. I think we've created a great culture where you have the opportunity to innovate, take chances, and make mistakes.
When I was an auditor there used to be this phrase, SALY, which stood for Same As Last Year. I hate SALY. Never liked SALY. Don't think SALY likes me. I always want to think of new and better ways to do things, and it's really exciting when we do. And to do that, you're going to make mistakes and sometimes fail. But that's ok – we want everyone to know that, and to just keep pushing forward. With that attitude, we've been able to accomplish so much that we didn't think was possible before. And I'm just really proud of everyone who's been a part of the team with me the last 9+ years and seeing what they've achieved, whether it's here or somewhere else they've moved on to. I'm looking forward to more of what's to come.
Without speaking to specific launches, what do you believe are the greatest growth opportunities for Foursquare in the year ahead?
Again, there are so many ways I can answer this question because we have so much going on. I'll probably get in trouble for revealing too much on the product side, so I'll just say there's huge potential for us to grow internationally. We've just started to scratch the surface on what we can do on a global scale and we're starting to build that muscle.
Selfishly as someone who loves to travel, I would relish the opportunity to go abroad and visit customers, partners, and most importantly, our employees outside of the US. In fact, I was able to visit our Singapore office for the first time last year and what a joy it was for me to spend some time with them and better understand company issues from their perspective. And of course, eat some spicy chili crab!