Mardi Gras may be the most popular time of the year for a visit to the Big Easy, but there is plenty of fun to be had all year round and you may even catch one of the many parades that take place in the city (the Halloween parade, called Krewe of Boo, took place just last weekend). From the birthplace of jazz music to the abundance of traditional creole and cajun cuisine, New Orleans is one of the most sought after destinations in the U.S. for its great food, culture and a live and let live attitude. It is a city where you can be whoever you are, even if it means dressing up in a costume for no apparent reason.
Pricilla Marie is a SU4 based in New Orleans, Louisiana.
Pricilla Marie is a Superuser Level 4 based in New Orleans, Louisiana. With 2, 538 edits and counting, Pricilla is actively seeking out the latest local hidden gems and the many other places she travels to as a makeup artist in the feature film and television industry. As a Foursquare Superuser, Pricilla enjoys weighing in on her experiences at different businesses — both the good and the bad. Pricilla hopes to promote fairness with her fresh tips and photos, keeping the businesses and its employees to higher standards and providing visitors honest reviews of the venues.
Pricilla would describe the larger Foursquare community in New Orleans as "small but hopping!" In fact, the competition to be the Mayor of certain landmarks is steep and thus, a lot of fun. They also heart each others' check-ins as a way to say, "Hey, I see you!"
New Orleans Local Guide
For a New Orleans-style breakfast, The Ruby Slipper has a variety of traditional dishes including the Catfish St. Peter.
From beignets to po' boys, diversity of cuisines is one thing New Orleans is ubiquitously known for. The Ruby Slipper is a solid breakfast spot to start off your day, but be sure to make reservations in advance if you do not want to wait. Pricilla highly recommends ordering the Catfish St. Peter, which is a pan-seared catfish served over cheesy grit cakes and topped with poached eggs, sautéed spinach, tomatoes, a skewer of grilled shrimp and finished with a Creole mustard hollandaise sauce.
For a non-traditional meal, Pricilla's favorite restaurant is Hana Japanese Restuarant in Uptown for the quality sushi rolls you can get there. Her favorites are the Mango Salmon Roll and the Blackjack Roll. The fact the business has been around for over 30 years must mean they have a fairly loyal following! For dessert, be sure to go next door to SNO-LA Snowballs for a taste of the original stuffed cheesecake New Orleans Snoball, a local delicacy of shaved ice covered in syrup.
Pricilla's tips:
We call New Orleans NOLA, which is the abbreviated version of New Orleans Louisiana.
Snow cones (shaved ice with flavored cane sugar) are called Snoballs.
The ground in-between the streets are called Neutral Ground.
The trolly, which is the most popular way to get around the city on public transportation, is called a street car. (You can get a day pass for $3 so you can hop on and off throughout the day).
Pin $1 on your shirt on your birthday. This will signal for friends and strangers to give you more money to pin on for the day.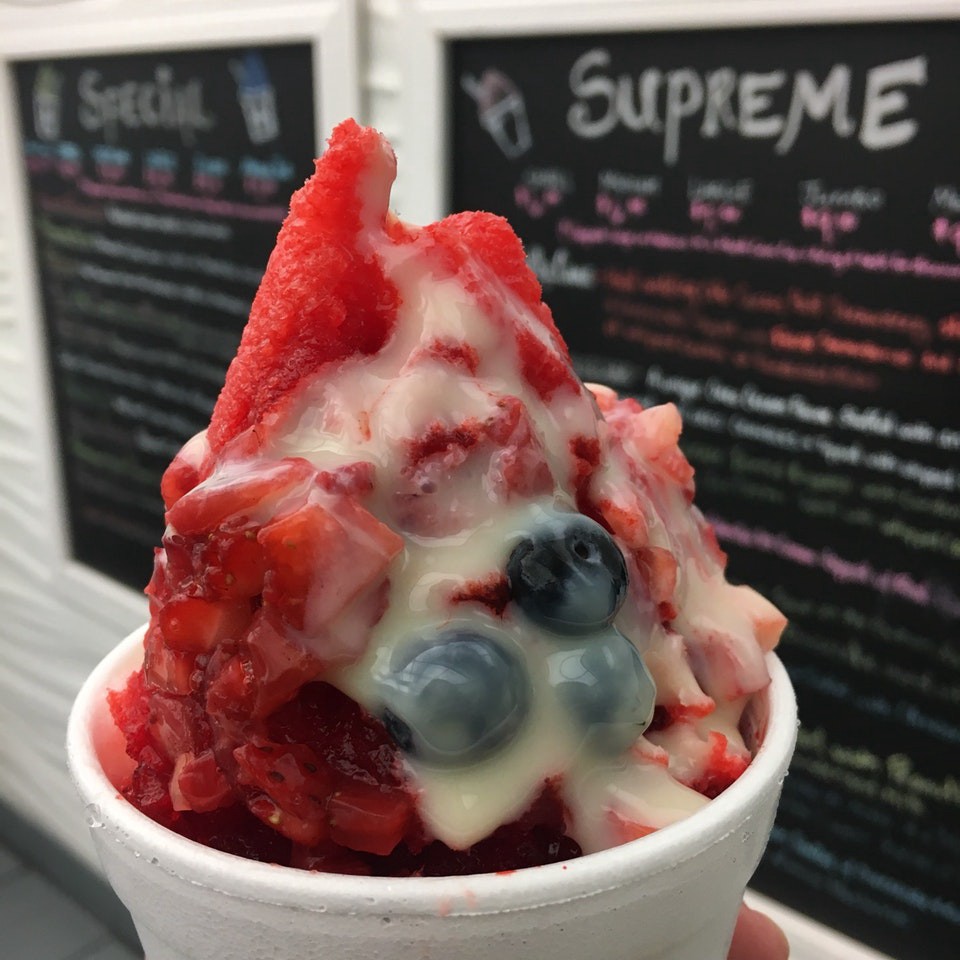 The SNO-LA Snowballs has some of the best cheesecake stuffed shaved ice the city has to offer.
Nightlife in New Orleans is vibrant to say the least. According to Pricilla, New Orlean's best kept secret is to go out on Frenchman Street, not Bourbon Street, for a true local experience. This is where you will find everything, including true New Orleans jazz, impressive local art markets, art murals, dive bars and the best tattoo parlor in town called Downtown Tattoos. For a local bar to check out, Hobnobbers is a great dive bar to drop by to grab a drink on your way into the French Quarter via the popular Bourbon Street. Of course, Bourbon Street is also worth a stroll but it has become inundated with tourists over the years, spiking up drink prices and filling the shops with souvenirs ("I got drunk on Bourbon St t-shirts").
Strangely enough, the craziest place Pricilla checked into happens to be Bourbon St—a bar called Ye Old Original Dungeon. Here, you will find a gothic oasis full of skulls, cages to sit in, loud metal music and the bathroom behind a bookcase.
Ye Old Original Dungeon is not for the lighthearted and you may find this dive bar a little bit spooky.
As one of the top film production locations in the country, there are many celebrities and industry people frequenting the city. In fact, Pricilla has managed to get pictures with Will Smith, Tom Cruise and Mark Wahlberg while working on the set of Focus, Jack Reacher 2 and Deepwater Horizon, respectively. In addition, one of Pricilla's favorite dive bars, Avenue Pub on St. Charles Ave, is very popular with the film crowd. There is a wide selection of local, domestic and foreign beers and ales, but Pricilla tends to go for the Pear Ale or Ginger Beer if she is not drinking. The bar has a large balcony and is great for people-watching, especially during the Mardi Gras season as you can catch the beads above the crowds.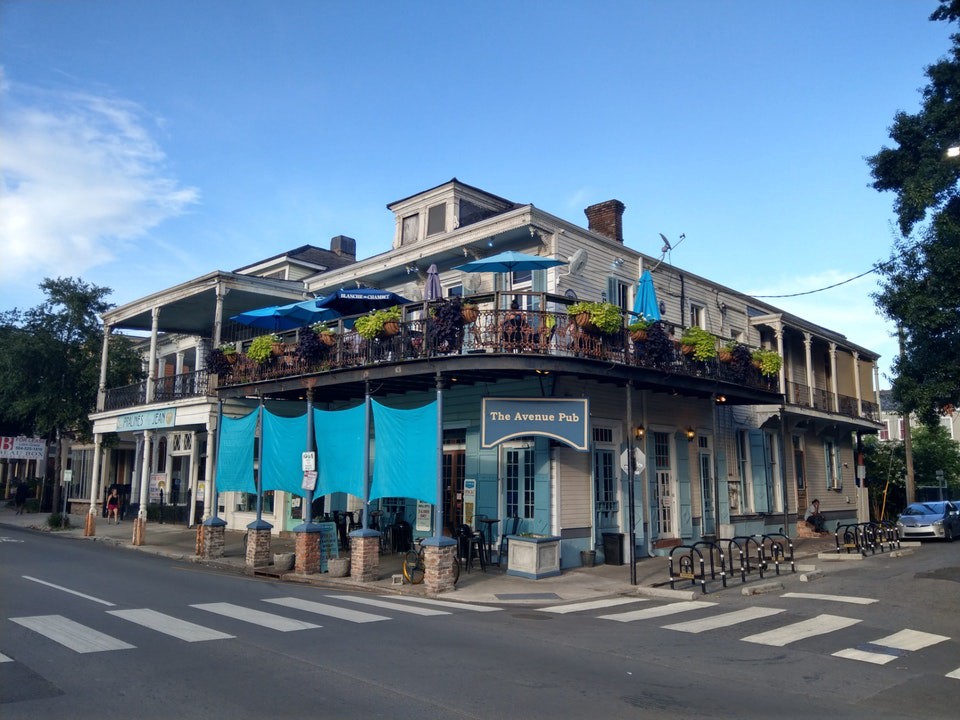 From the balcony of the Avenue Pub on St. Charles Ave, you can watch the crowds during Mardi Gras.
Slowing Down
To take a break from the city's festivities, you can visit Pricilla's favorite park — City Park located in Mid City. Within the park, there is the New Orleans Museum of Art, a free sculpture garden that is full of works by well-known artists, and a coffee shop to relax amidst the beautiful trees. The "Good Spots NOLA" Foursquare list Pricilla made includes the park and other local spots to eat and hang out.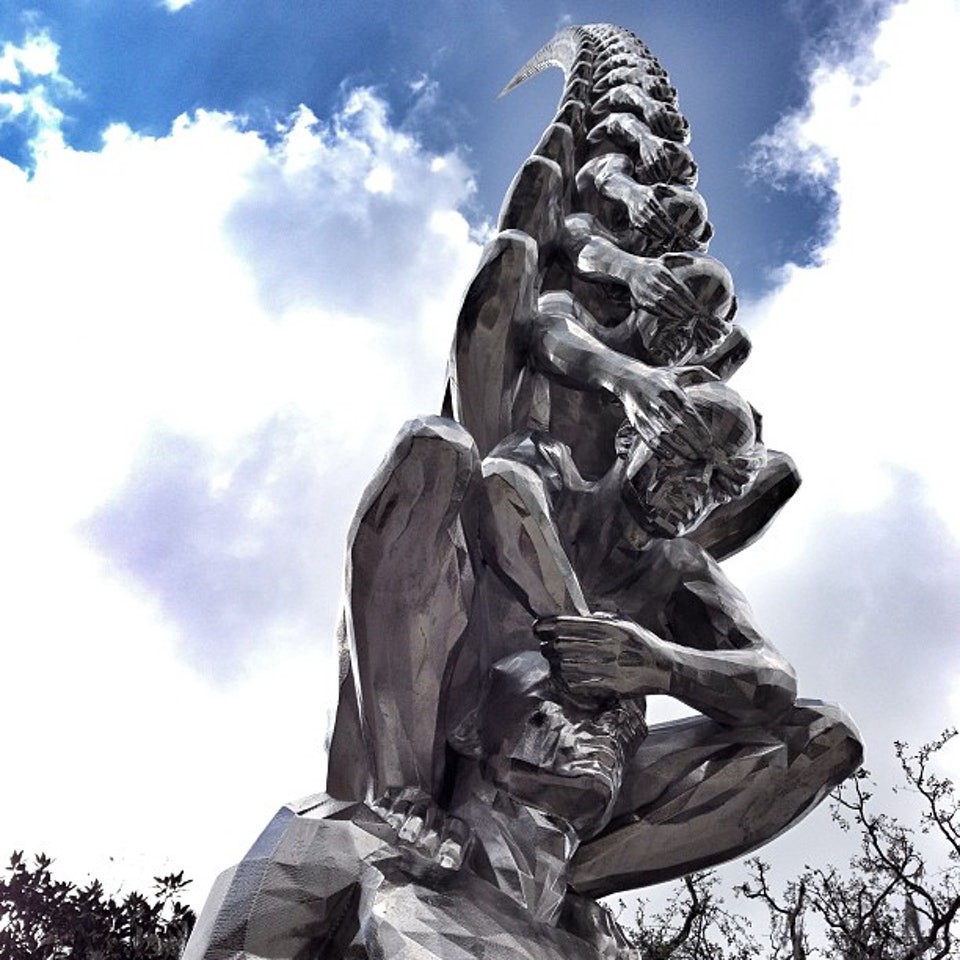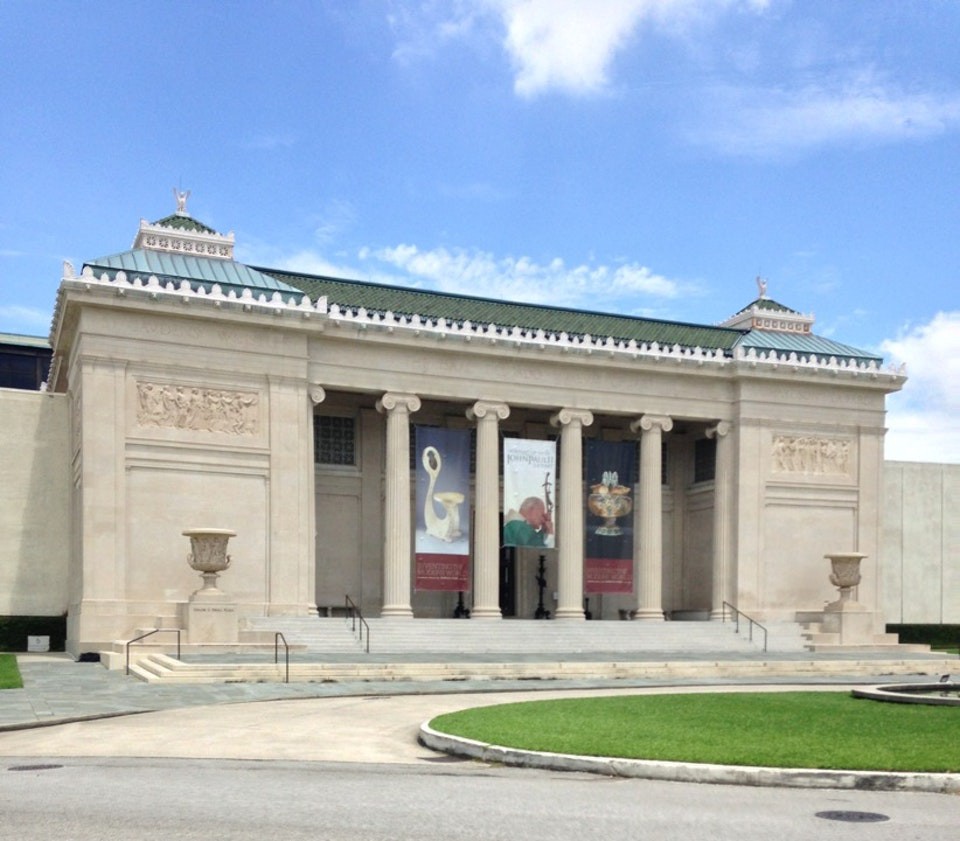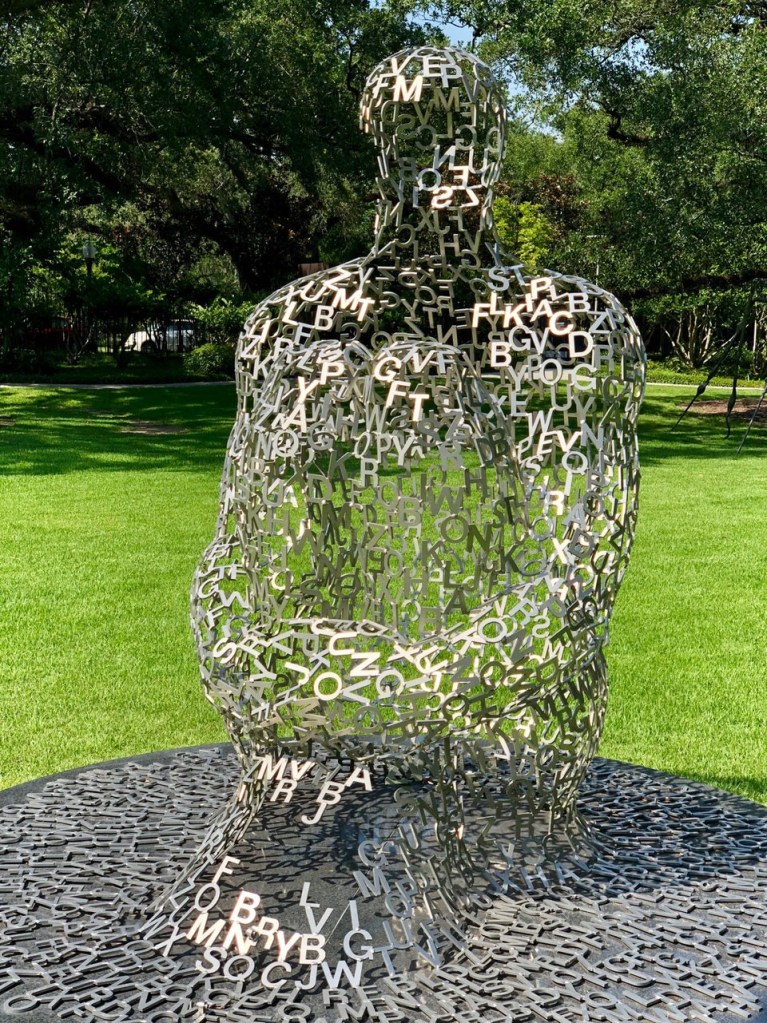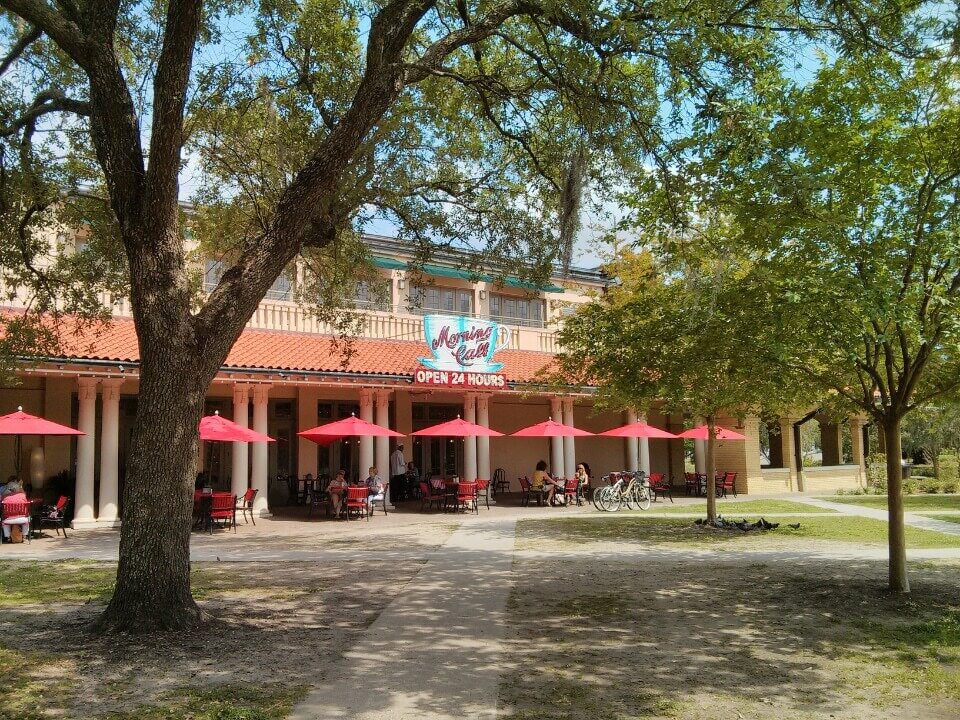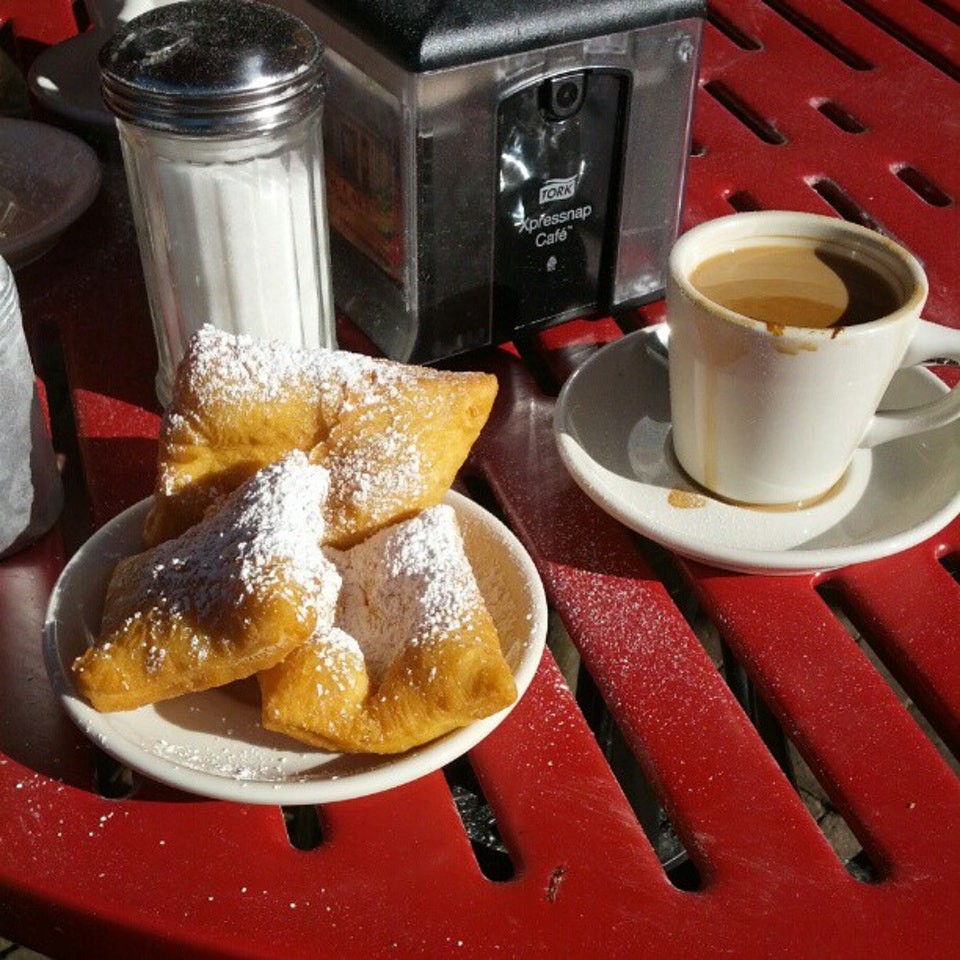 After a visit to the New Orleans Museum of Art and the Sydney and Walda Besthoff Sculpture Garden, relax at the Morning Call with coffee and beignets.
Pricilla travels frequently as a makeup artist, and loves to discover places both near and far. For her next non-work related trip, she hopes to take a trip to Denver, Colorado for some hiking, shopping, museum-hopping and hopefully a great concert at Red Rocks (Pricilla says this is "the most beautiful amphitheater I have ever seen").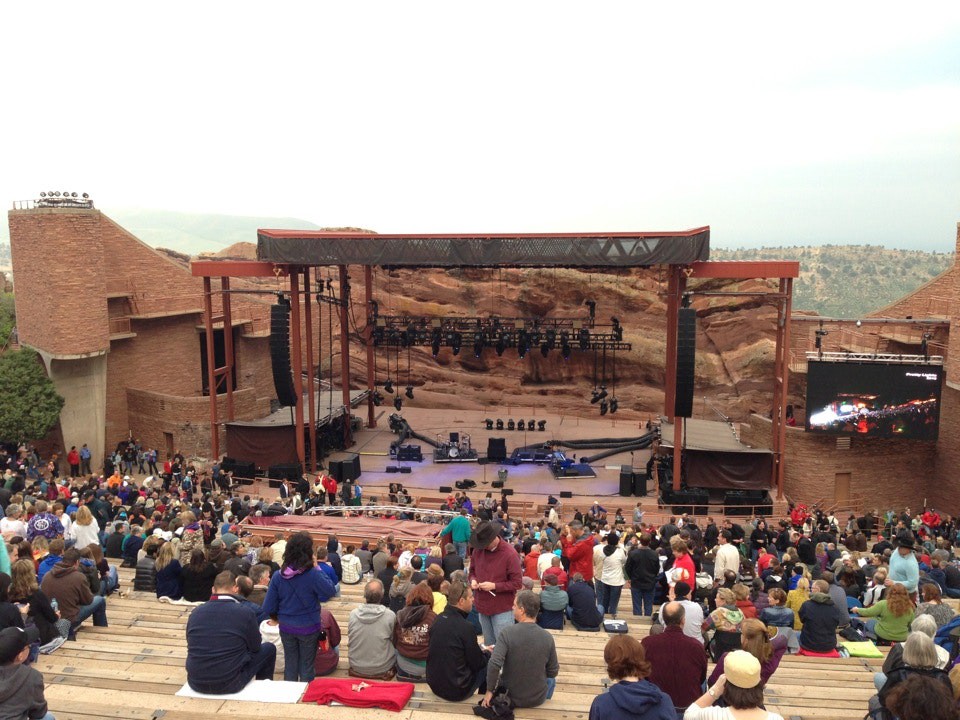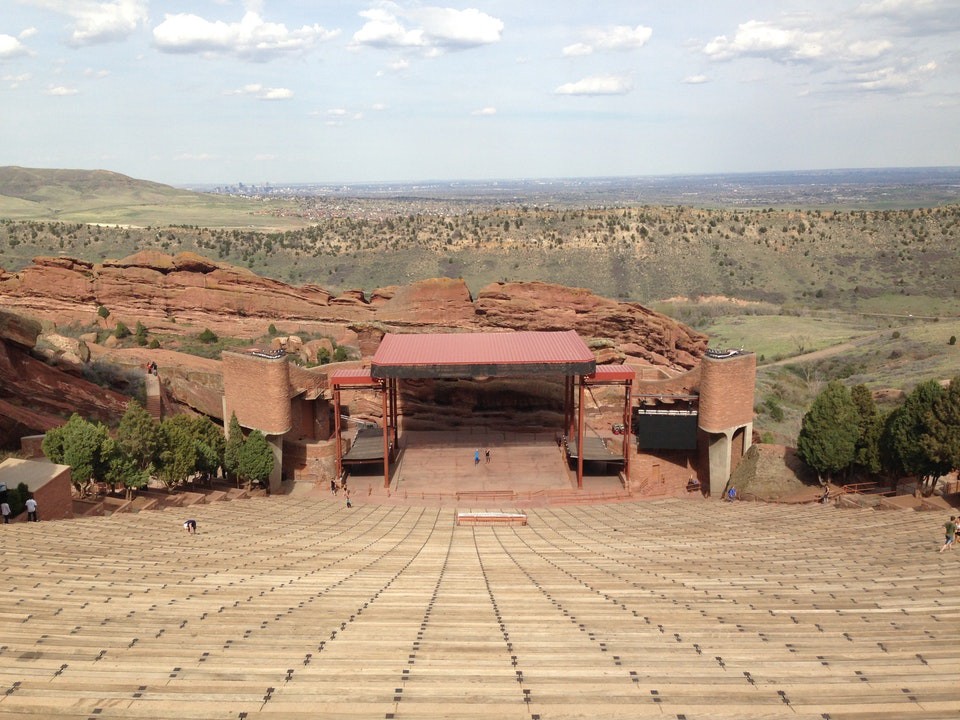 The Red Rocks Amphitheather hosts outdoor performances throughout the year.
Wherever she goes next, we know Pricilla will have an amazing time checking into and leaving tips at the interesting, crazy and exciting venues she visits.
Thank you for sharing your local knowledge on NOLA with us!
Connect with Pricilla: Foursquare | Twitter
USA SU Community: Foursquare | Twitter
Want to tell your story to other SUs across the world? To be featured in Foursquare's Superuser Spotlight Medium series, just fill out this form.