Magnus, an SU 7, who lives in Espoo, Finland.
Magnus is a Level 7 Superuser. He has made a whopping 78,386 edits in his time as an SU. "I like to keep venues accurate and therefore help people discover interesting places in Foursquare," he explains when asked what drives his passion to be a Superuser. He gives a shout-out to Rasmus, an SU 9 in Finland, for giving him awesome tips on editing venues. He hopes to connect with other SUs in Finland via their Facebook and Twitter groups.
Magnus' home of Espoo is Finland's second largest city with a population of just over a quarter-million people. The city neighbors the Finnish capital of Helsinki, the country's largest city. Espoo is less centralized than its larger neighbor, which has allowed the area to embrace much of the natural beauty that surrounds it. Espoo is home to 71 different lakes and six separate Natura 2000 sites (The European Union's designation for a protected area).
Nuuksion Kansallispuisto, a National Park in Espoo, Finland.
One of Magnus' favorite outdoor escapes is Nuuksion kansallispuisto (National Park), a park in the northwestern area of the city. It is very rare for a major city in the European Union to have a national park in such close proximity, making Espoo an ideal destination for any lover of nature who doesn't have time to stray too far from civilization.
For a path less traveled, Magnus suggests Pentala, an island on the Espoo Archipelago. Magnus explains that on the island there is a lake, Lake Pentalanjärvi, and still on that lake is "an island inside of [lake] Pentalanjärvi". Pentala may not be so "secret" for long, as the city plans to open the Pentala Archipelago Museum in June 2018.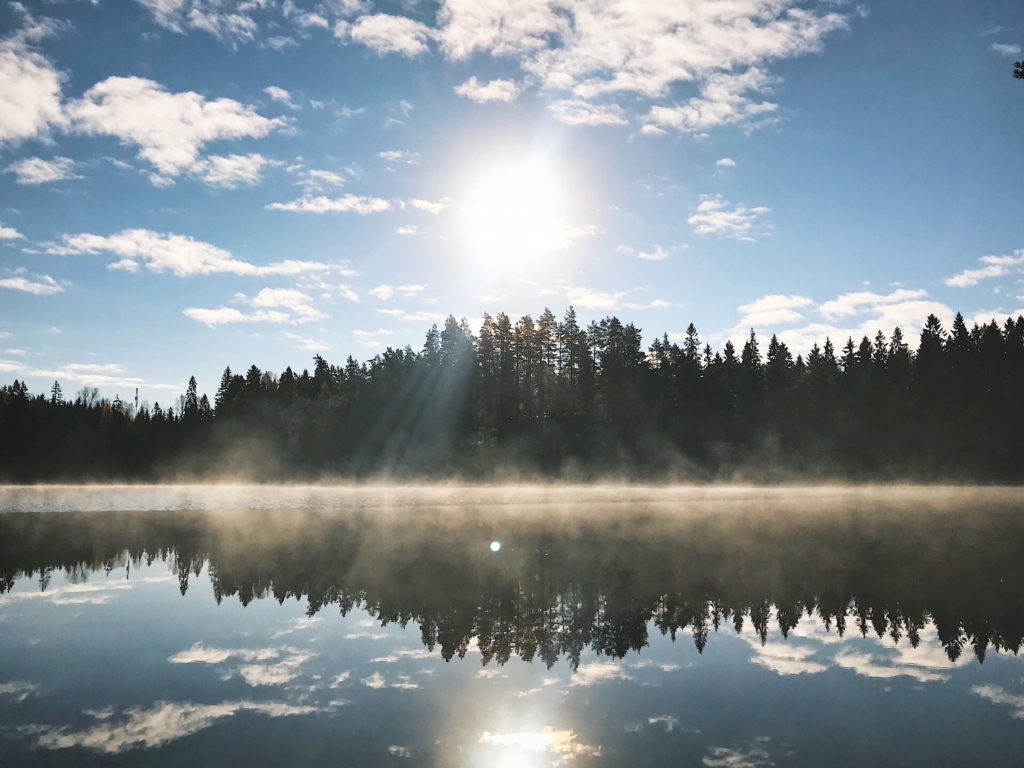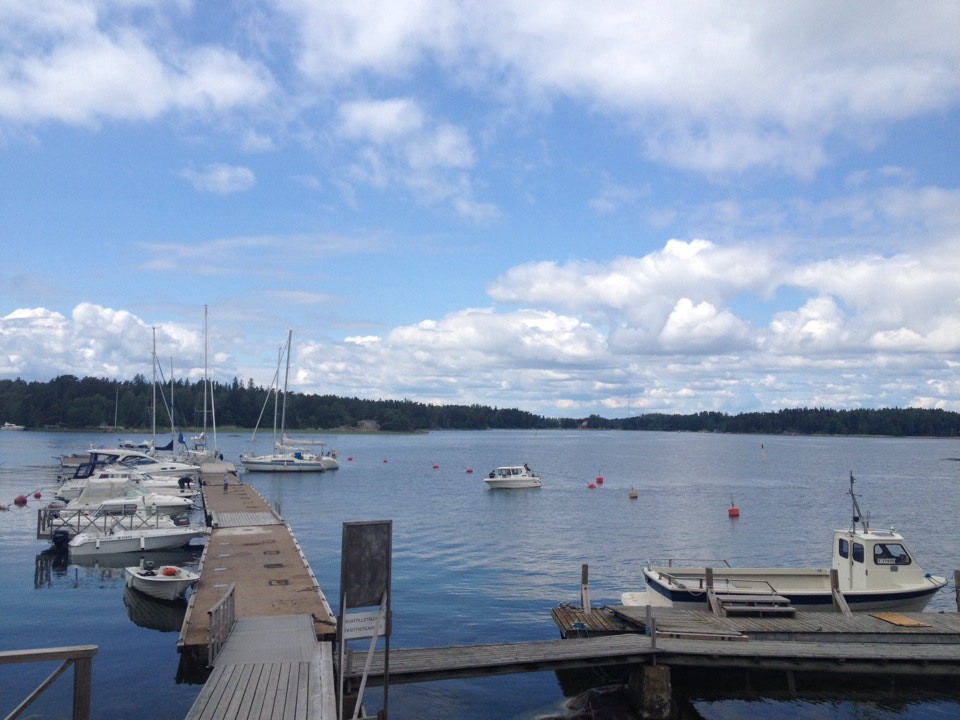 A lake view inside Nuuksion Kansallispuisto (left) and the view Restaurang Paven on Pentala Island.
Due to its location in the far north of the European continent, people in Finland learn to embrace both summer and winter activities. Summertime is the best time for visitors as that is when all of Finland "wakes up" according to Magnus. Espoo has beaches on many of its lakes and oceans. A favorite beach for Magnus is Haukilahden Uimaranta, a beach that sits on the Gulf of Finland, but stays protected by the Espoo Archipelago off the shore. Magnus' favorite summer activity is golf. He put together this list in Foursquare City Guide for anyone looking for a golf course in Finland.
In the winter, when there is enough snow (this year they've had plenty), people in Espoo enjoy skiing and ice skating. The parks and golf courses have tracks for skiing, while the lakes have tracks for tour skating, the popular Nordic sport of long-distance skating. Magnus suggests the Jääpuutarha skating rink, where even in mild winters you can stop for a hot chocolate and a couple spins around the rink.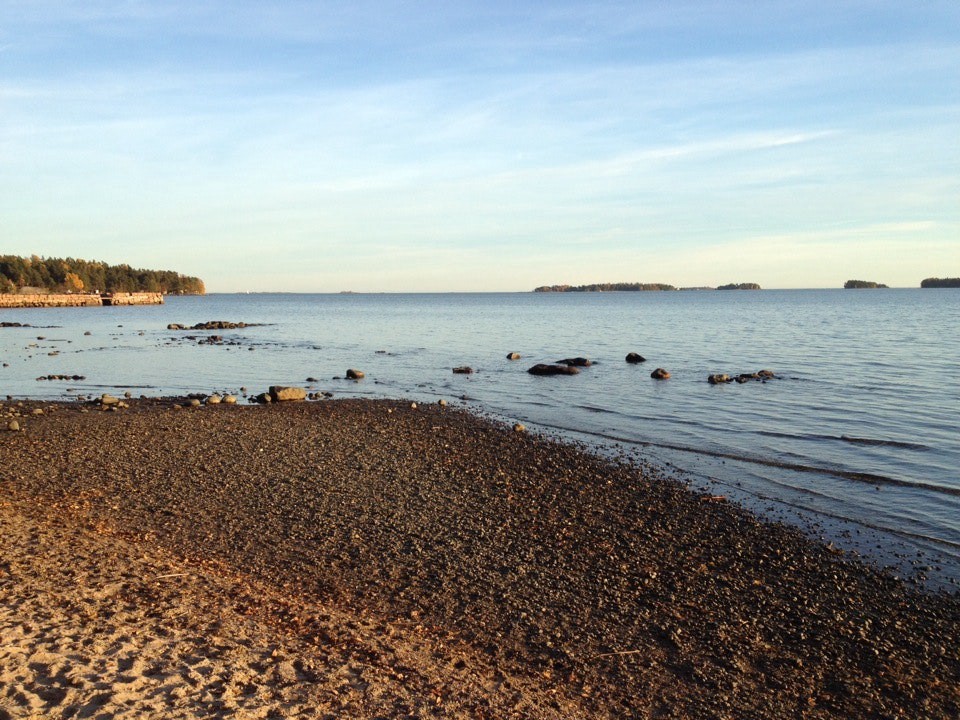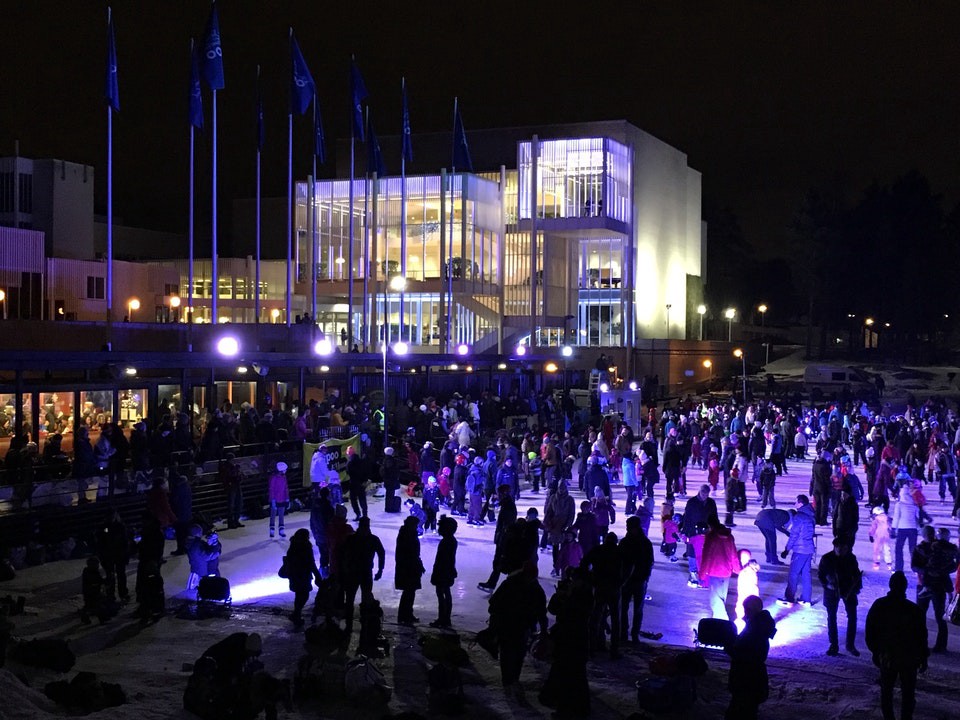 Summer and Winter activities in Espoo include going to the beach (Haukilahden uimaranta) and ice skating (Jääpuutarha)
If you prefer to view nature's beauties from afar, Magnus suggests checking out Ravintola Haikaranpesä, a Scandinavian restaurant perched on top of a water tower. The restaurant overlooks the rest of Espoo, with the sea and the Espoo Archipelago in the distance. The food is buffet style and changes seasonally. With such a sought-after location, "make sure to make a reservation." says Magnus. The water tower that Ravintola sits atop is lit in differing colors.
After taking in the stunning view and filling up on Scandinavian delicacies, "it's time to get to know the most genuine and dedicated beer bar in Espoo, The Gallows Bird." says Magnus.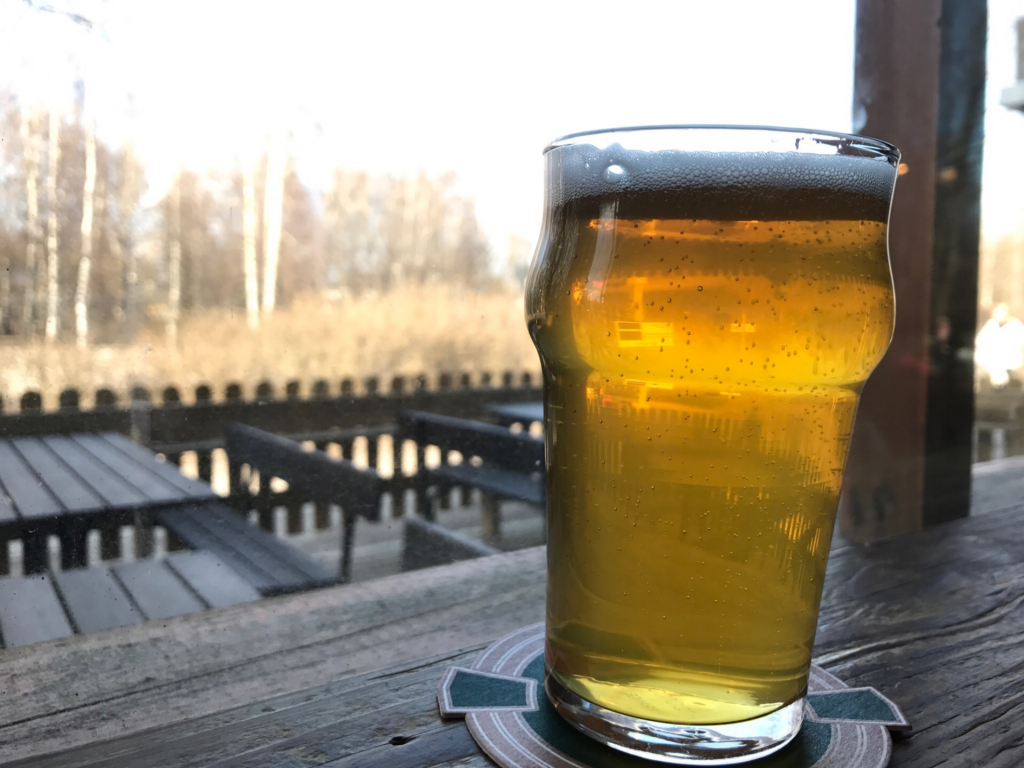 Ravintola Haikaranpesä restaurant sits atop the water tower (left). A pint at Magnus' favorite place for a pint, The Gallows Bird (right).
Espoo is home to the WeeGee House which houses popular attractions like the Espoo Museum of Modern Art (EMMA), The Finnish Toy Museum (Suomen Lelumuseo Hevosenkenkä), and the Futuro House. The Futuro house, described by locals as "the UFO house," is a restored prefabricated home design from the 1960s, designed by Finnish designer Matti Suuronen.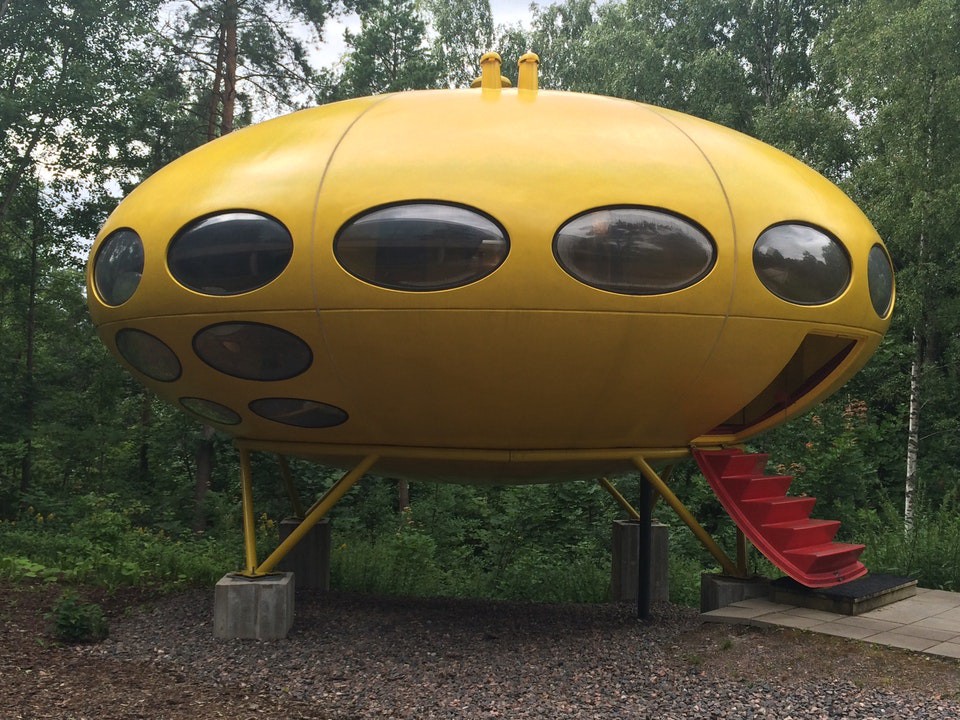 The Futuro House in Espoo (left) and Hard Wax record shop in Berlin, Germany (right).
For music lovers visiting Finland and looking to take home a rare souvenir in the form of a Finnish vinyl, check out Magnus' list of his favorite record shops in the country. Magnus is an avid music lover who prefers electronic music. In fact, one of his favorite Foursquare City Guide discoveries is Hard Wax, a Berlin record shop that specializes in electronic music. He wasn't sure about the place at first sight, but he heard the music from outside, was drawn in, and when entering said to himself, "damn, [a] heaven for techno lovers who dig vinyl."
Where does Magnus want to go next? "Ibiza…The island has a perfect setup for my dream vacation," he says. It feeds all of his vacation needs; "My passion to electronic music, taste in good food, views for some photography sessions and last but not least, there's also a golf course in Ibiza."
Thanks, Magnus, and happy travels!
Connect to Magnus and the Finish SU community:
Magnus: Foursquare | Twitter (@MagnusStahls)
Finish SU community: Facebook | Twitter (@4sqFinand )
Want to to tell your story to other SUs across the world? To be featured in Foursquare's Superuser Spotlight Medium series, just fill out this form.