For those of us who enjoy traveling, sometimes the most challenging part of the experience occurs even before the trip itself — the planning stage! With so many options all over the world, finding interesting landmarks, museums, shops, and restaurants to visit can be stressful without the necessary venue details (like location information and pro tips). As someone's who's personally felt this pain time and time again, San Francisco resident Johnny Wang wants to save others from the same frustration by editing venues with the latest details. With 223 edits and counting, Johnny hopes his edits make it easier for visitors and locals to map their itineraries as they explore San Francisco and other cities around the world. His in-depth lists also help him keep track of and organize places based on his personal preferences. As a Superuser Level 2, his journey is just beginning.
Explore 'The City'
Known by locals as 'The City', San Francisco is rich in its history, culture, food and natural landscapes. While the city itself may span just 46.89 square miles (121.4 square km), one may be surprised to find there are numerous and varied micro-cultures and climates across the neighborhoods. Despite the rapid rise of tech, the city is quite welcoming to individuals from all walks of life.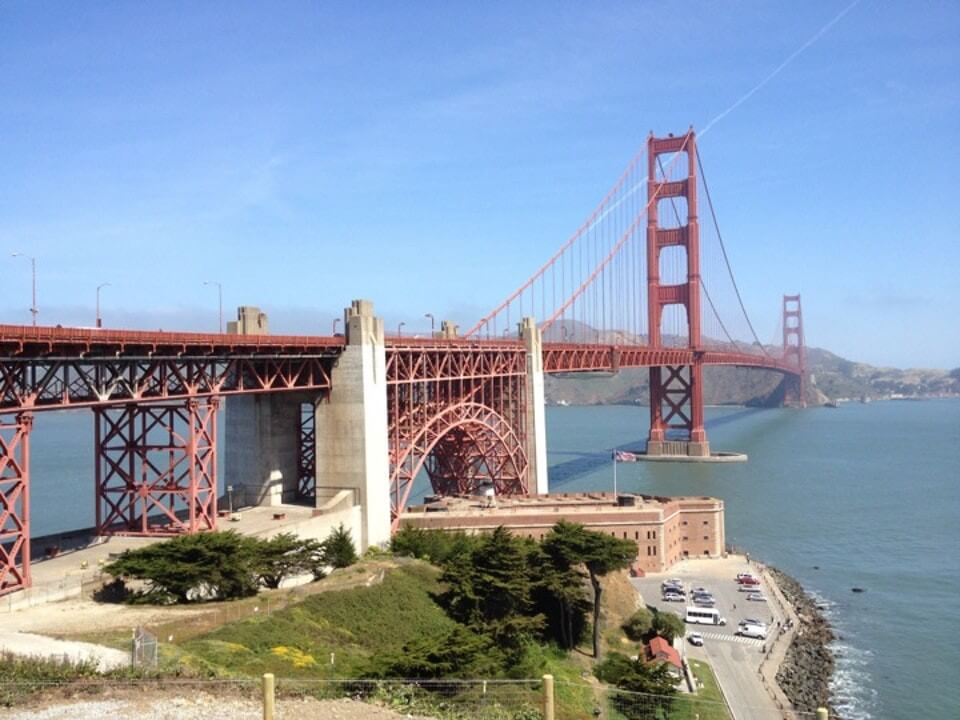 San Francisco is known as 'The City' by locals.
While there are endless options for and interpretations of "local food" given the city's diversity, one place Johnny likes to introduce visitors is the Liholiho Yacht Club. While it may not be hole-in-the-wall, the Hawaiian-inspired restaurant is typical of San Francisco, offering a modern take on cultural cuisine. What once used to be a small pop up is now a full-blown brick-and mortar-restaurant gaining even more popularity in downtown San Francisco. (Oh, and Johnny would also like to point out how Instagram-friendly the dishes and the places are — be sure to post them on City Guide, too!)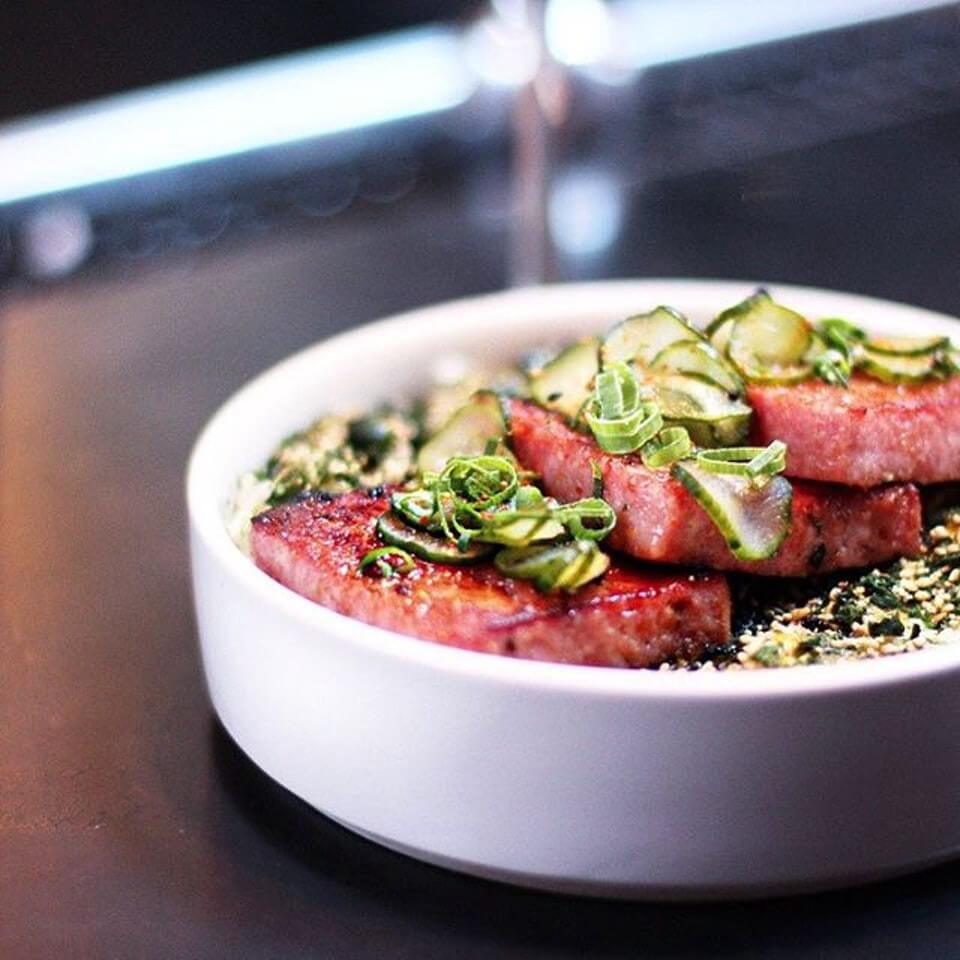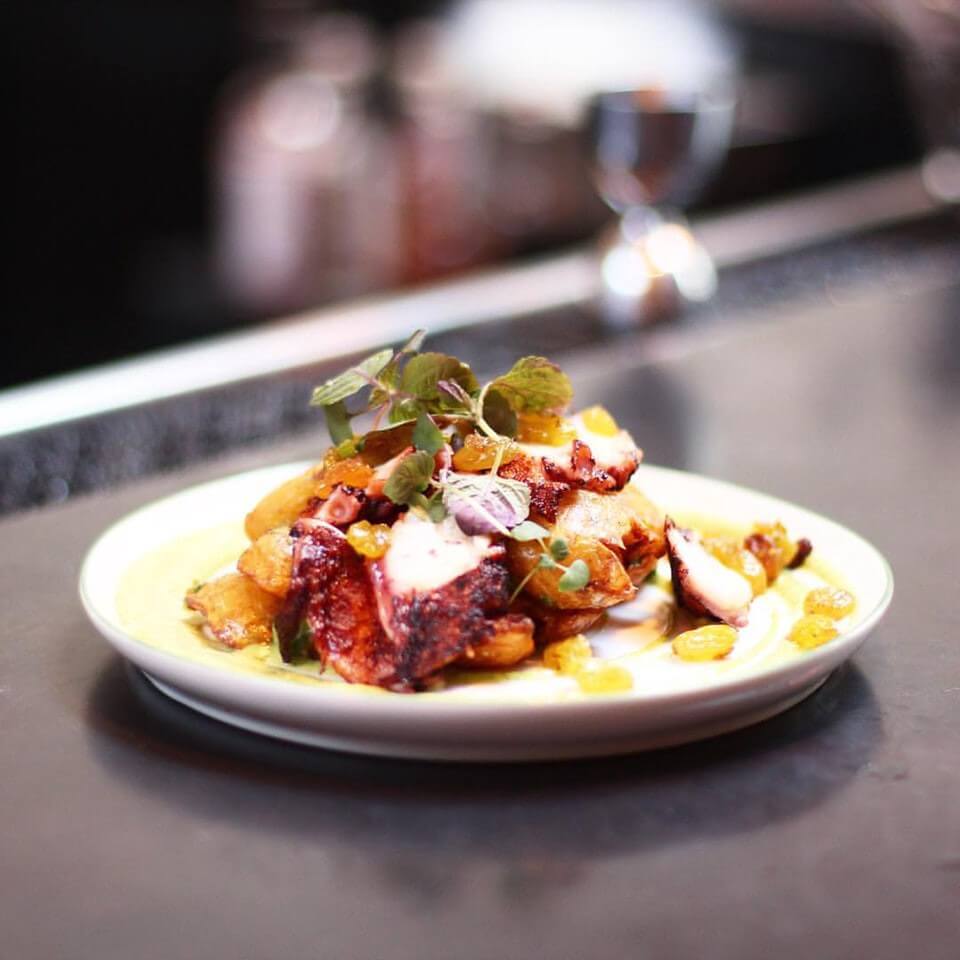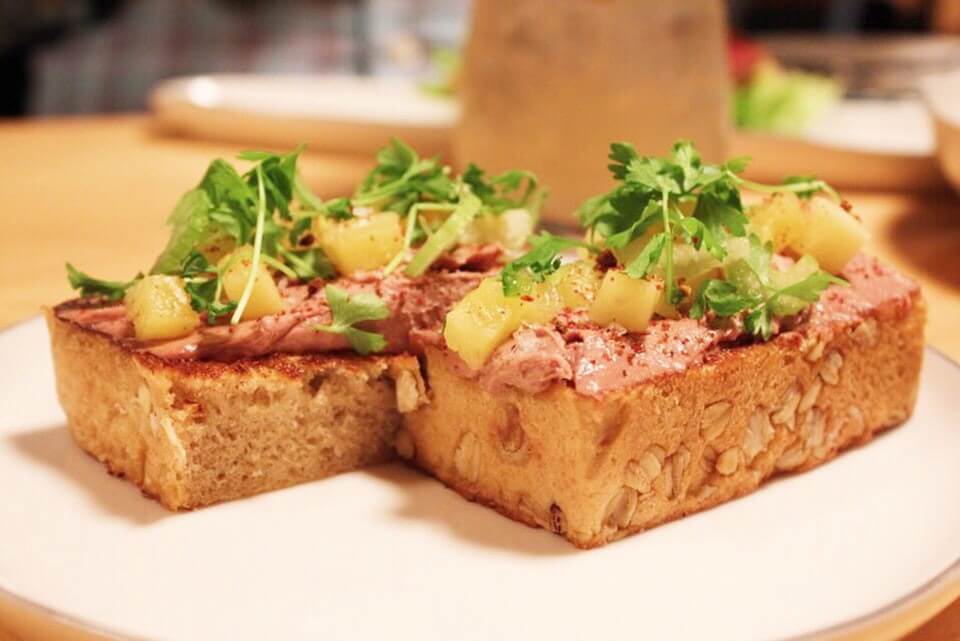 For a taste of local cuisine, check out the Liholiho Yacht Club, a Hawaiian-inspired restaurant.
A true food aficionado, Johnny's list of San Francisco dining spots is limitless, and he prides himself on tailoring suggestions to individual tastes. For example, if you're searching for ice cream, Johnny recommends the Garden Creamery and Coletta Gelato. If you're craving flaky goodness, you can check out Neighbor Bakehouse, Arsicault, and Mr. Holmes. Looking for a sweet souvenir? Dandelion and XOX Truffles are a chocolate lovers haven. Johnny is like a walking rolodex of knowledge.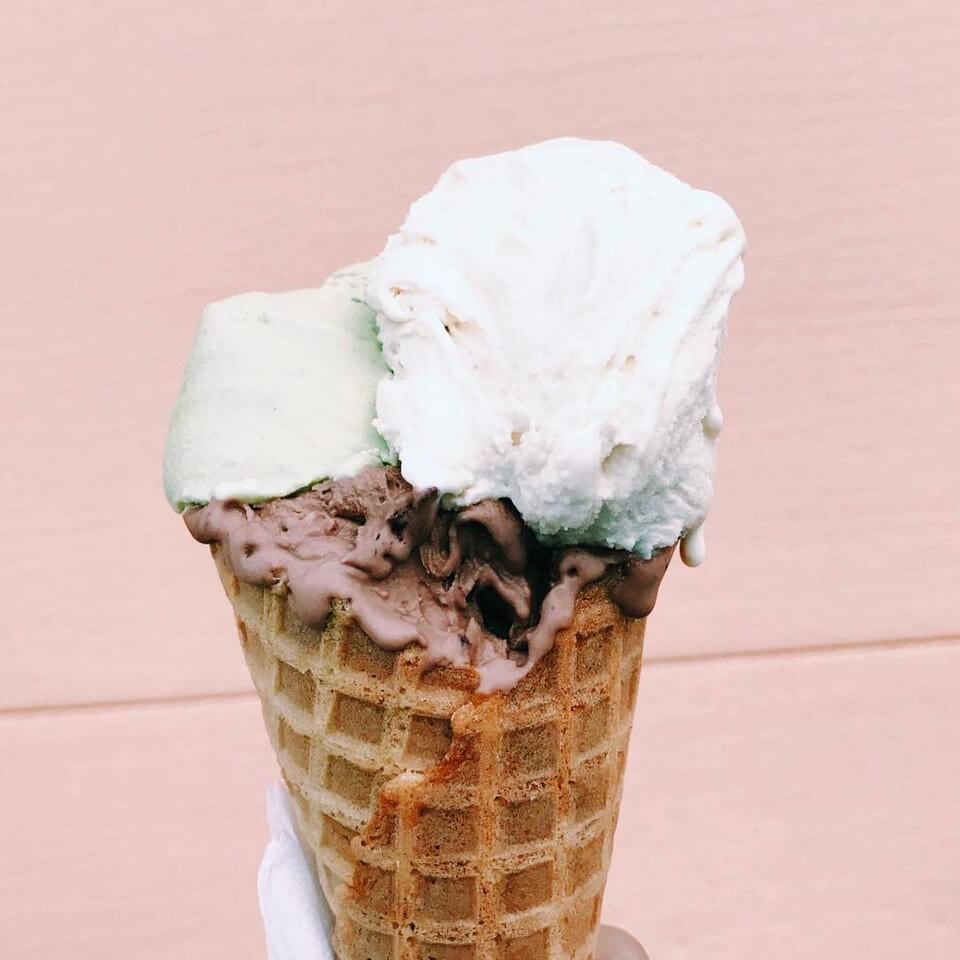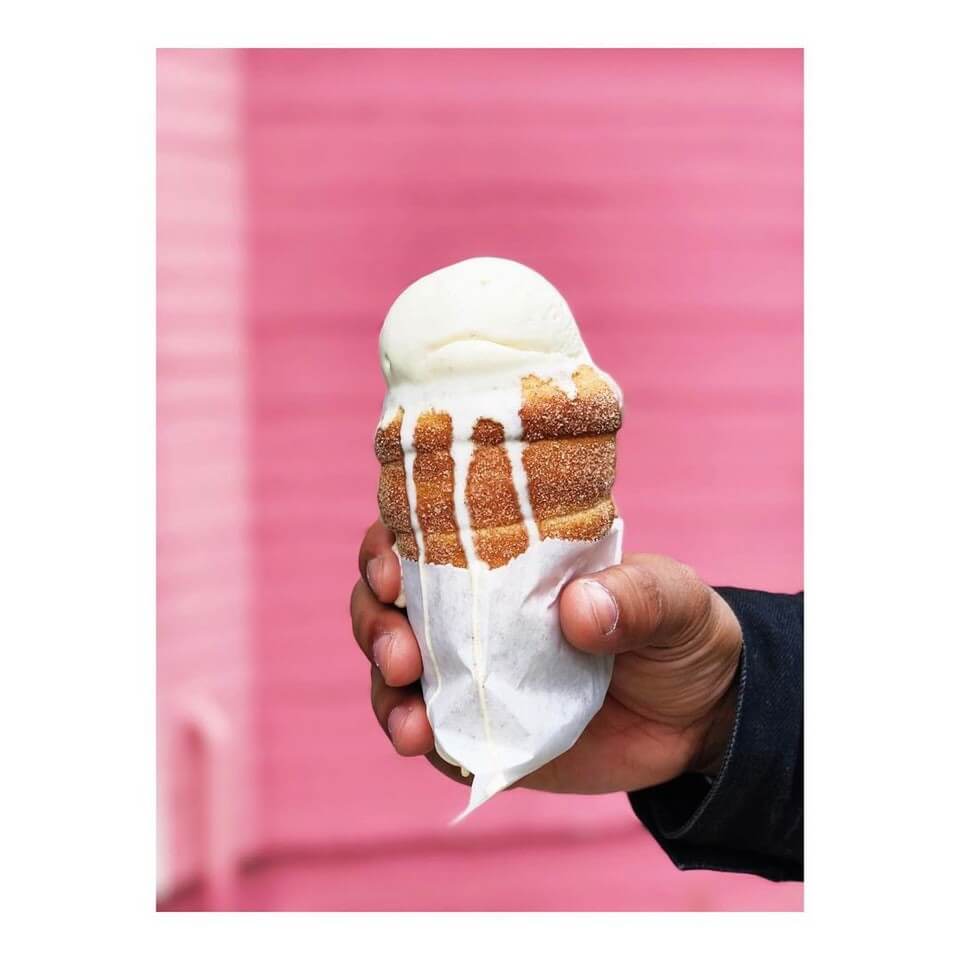 For a summertime treat, check out the Garden Creamery and Coletta Gelato.
After eating to your heart's (and stomach's) content, you may want to consider taking a stroll through visiting all the amazing sights the Bay Area has to offer. Johnny likes to suggest going on a hike to the Twin Peaks around sunset, which offers sweeping views of San Francisco including the Golden Gate Bridge and the Bay Bridge. One of Johnny's favorite views is on Potrero Hill, which offers a more intimate outlook of downtown. Make sure to check the weather forecast beforehand, as what the locals refer to as Karl the Fog will completely obstruct the view.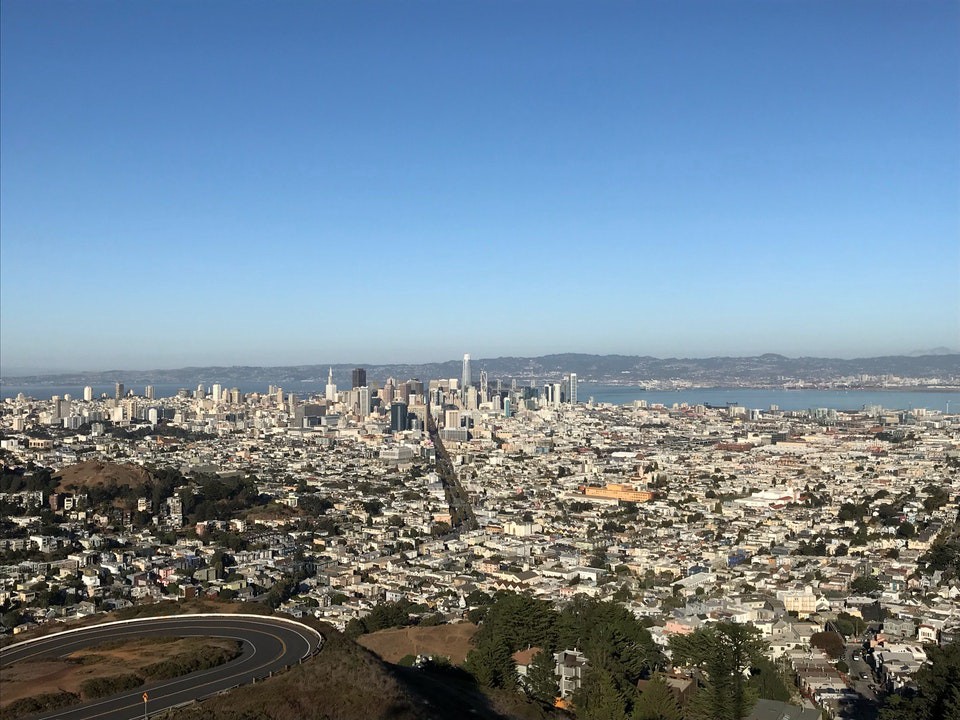 For a sweeping view of the city, take a hike to the Twin Peaks apex.
If it's San Francisco adventure and exciting history you seek, Johnny recommends checking out the Tenderloin National Forest, a small, urban and collaborative artist space nestled in between residential buildings. While in the Tenderloin (or 'TL' as the locals call it), you can admire the murals, or pick up some garden tools and tend to the greenery there.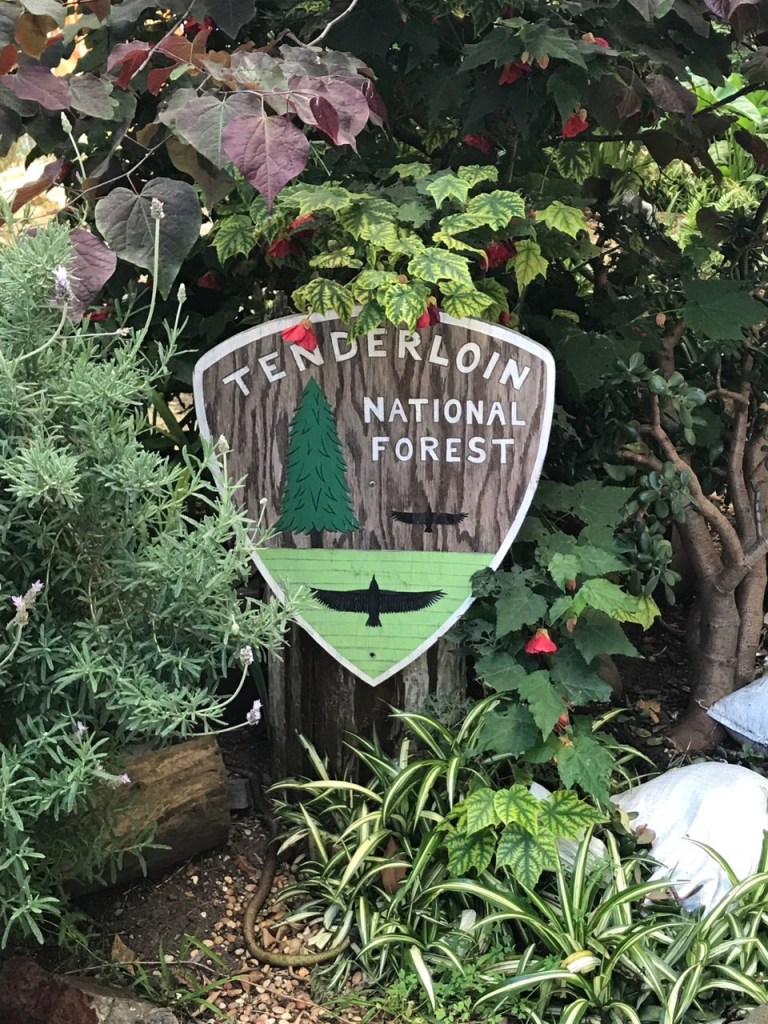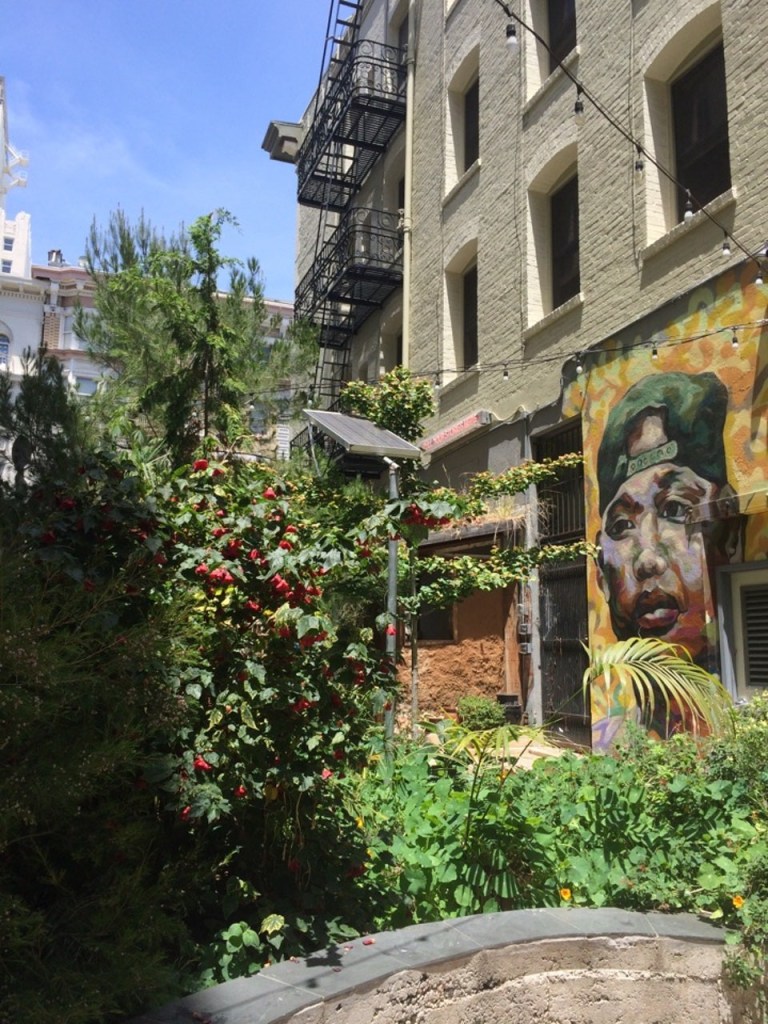 The Tenderloin National Forest is an urban collaborative artist space filled with murals and greenery.
Where to Next?
For his next vacation, Johnny looks forward to visiting his motherland Taiwan, a country well-known for its outstanding food scene — in fact, he claims the food is the culture there. While there aren't as many iconic sights and culture in comparison to other Asian or European country counterparts, there are endless eating options from tasty bakeries to cafes and mouthwatering street eats. He even has a Must Eats & Drinks list on Foursquare from previous trips, so he'll be sure to keep updating it with the latest and trendiest places.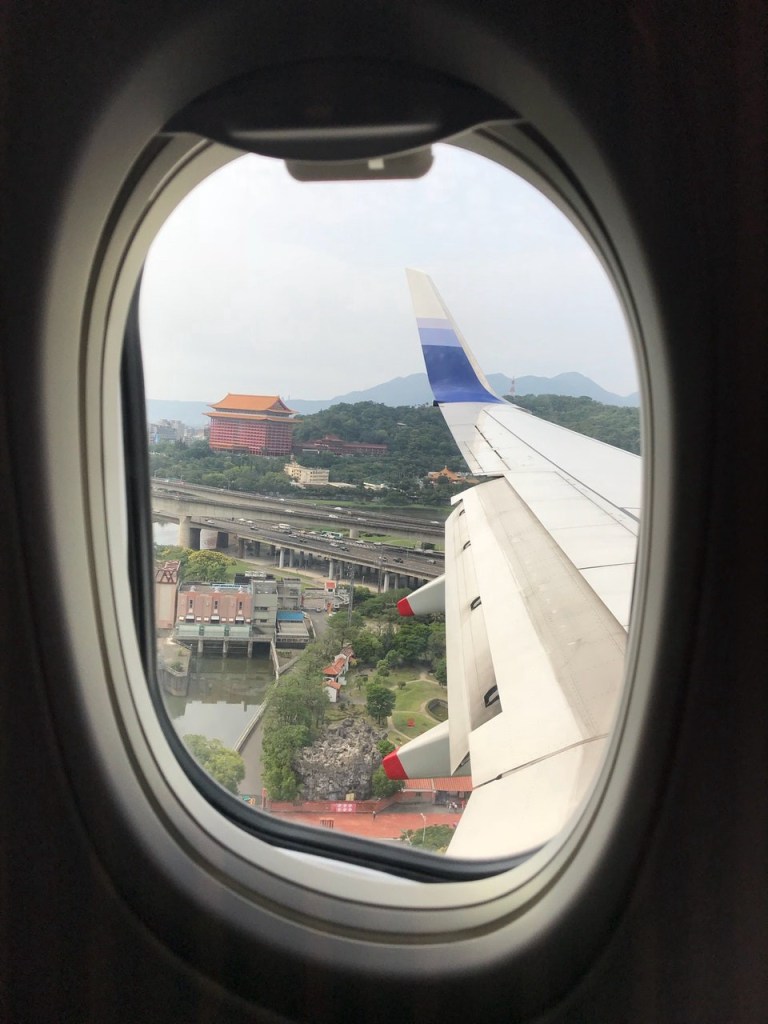 Johnny has a Must Eats & Drinks list in Taiwan, his home country.
Thank you for sharing your tips on what to do around San Francisco, Johnny! We hope you continue to capture your diverse experiences in your tips, photos and lists on Foursquare.
Connect to Johnny and the US SU community:
Connect with Johnny: Foursquare | Instagram
US SU Community: Facebook | Twitter
Want to to tell your story to other SUs across the world? To be featured in Foursquare's Superuser Spotlight Medium series, just fill out this form.