Antonis Triantos, SU 8 from Greece.
August may be the hottest month of the year in Greece, but that doesn't stop visitors from traveling to this iconic archipelago destination. While Santorini, Mykonos, and Athens may be the most famous names associated with the country, there is a total of 6,000 islands that constitute Greece, — of which 227 are currently inhabited. To help us learn more about this beautiful vacation site, we talked to Antonis Triantos, a Superuser 8 based in Greece, to get a local's perspective on what to do and where to eat around his home island of Lemnos as well as the historical city of Athens.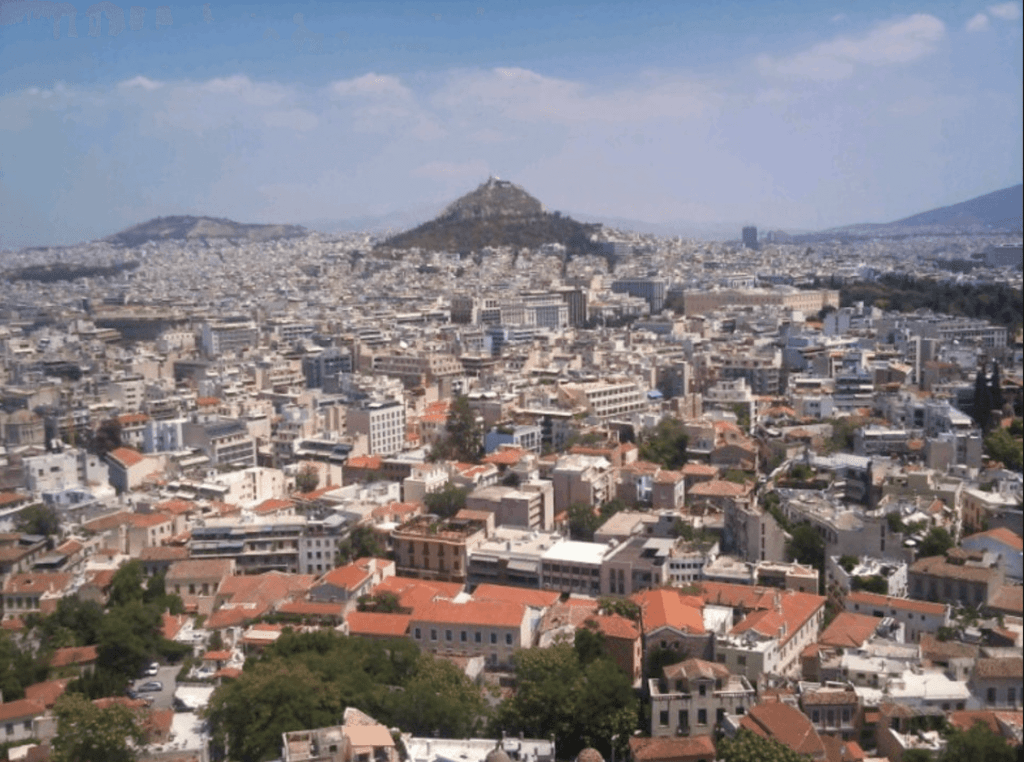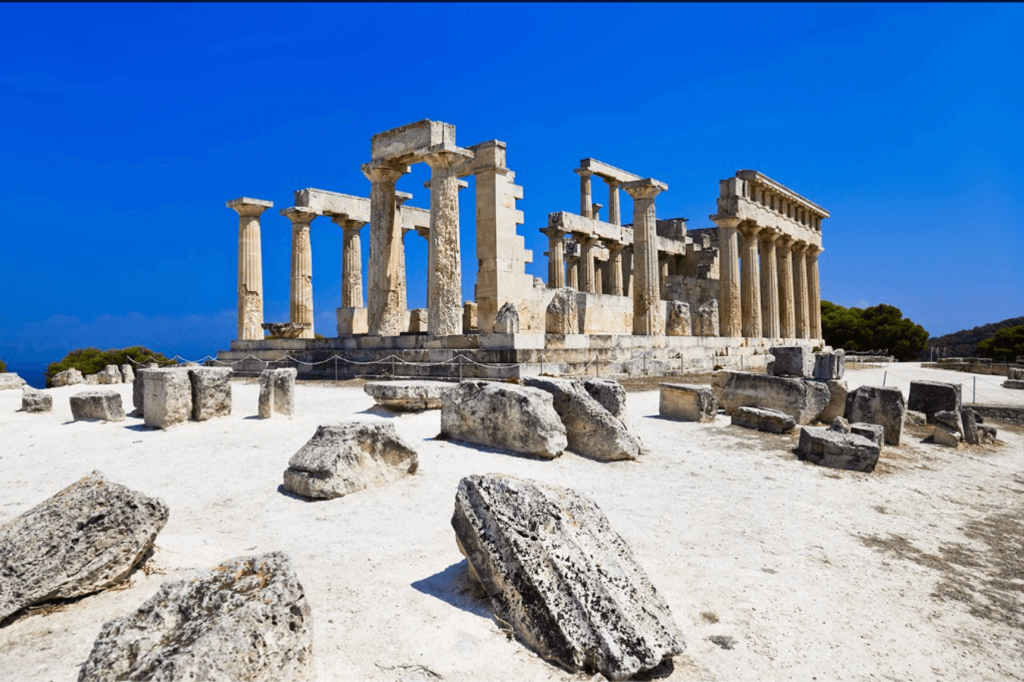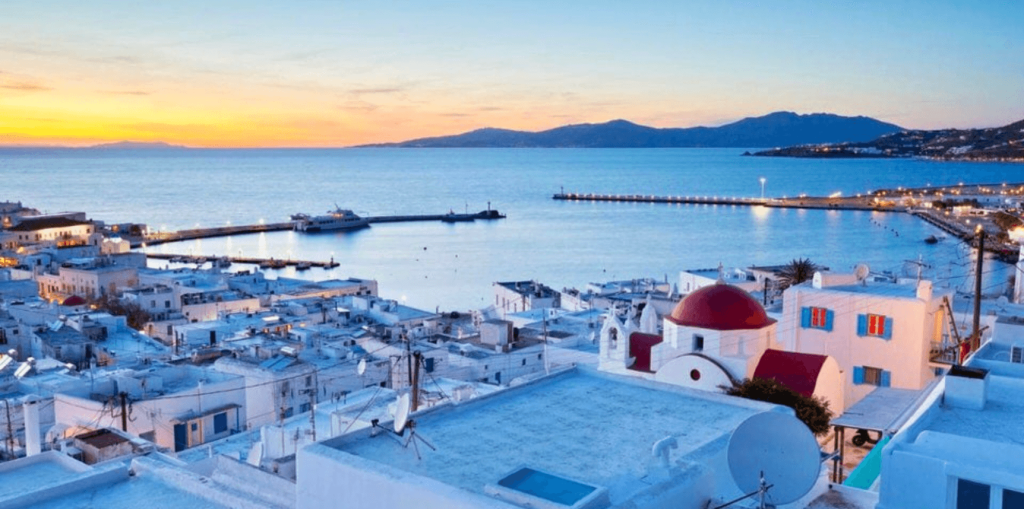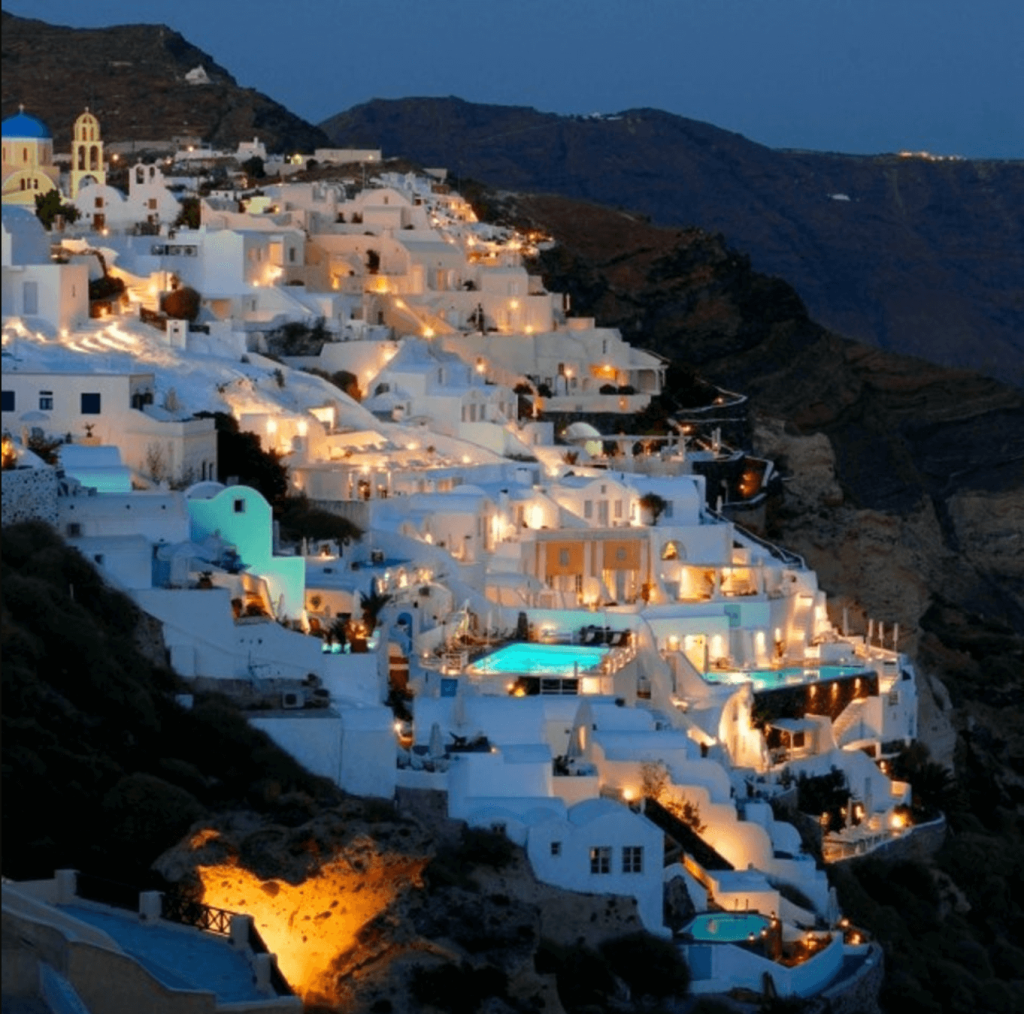 Some of the most well-known destinations in Greece are Athens, The Temple of Aphaia (located on the island of Aegina, off the coast of Athens) (right & left top), Mykonos, and Santorini (right & left bottom).
What is it like to be a Superuser in Greece?
With a total of 111,639 edits to date, Antonis continues to keep the database updated and tidy so that users can have seamless experiences while using the apps. This service-oriented mindset most likely helps him excel at his job as a front desk agent at a resort, where he interacts with tourists on a daily basis. While some may be surprised by the exceptional hospitality they encounter in Greece given the years of economic hardship, Antonis says this is the norm for locals to welcome all visitors with a big and welcoming smile. As a Superuser with a global presence, he especially enjoys participating in the Superuser Forums and being one of the first to know of what's coming in his two favorite apps, whether through events or beta program.
Lemnos in the Summer, Athens in the Winter
As a tour desk agent, Antonis spends his summers in Lemnos, where he works at the resort and his winters in Athens. This is because the resort is open only from May to October when there is the highest peak of tourists. As a result, Antonis is very familiar with both Lemnos and Athens and has some great tips for things to do in these two cities.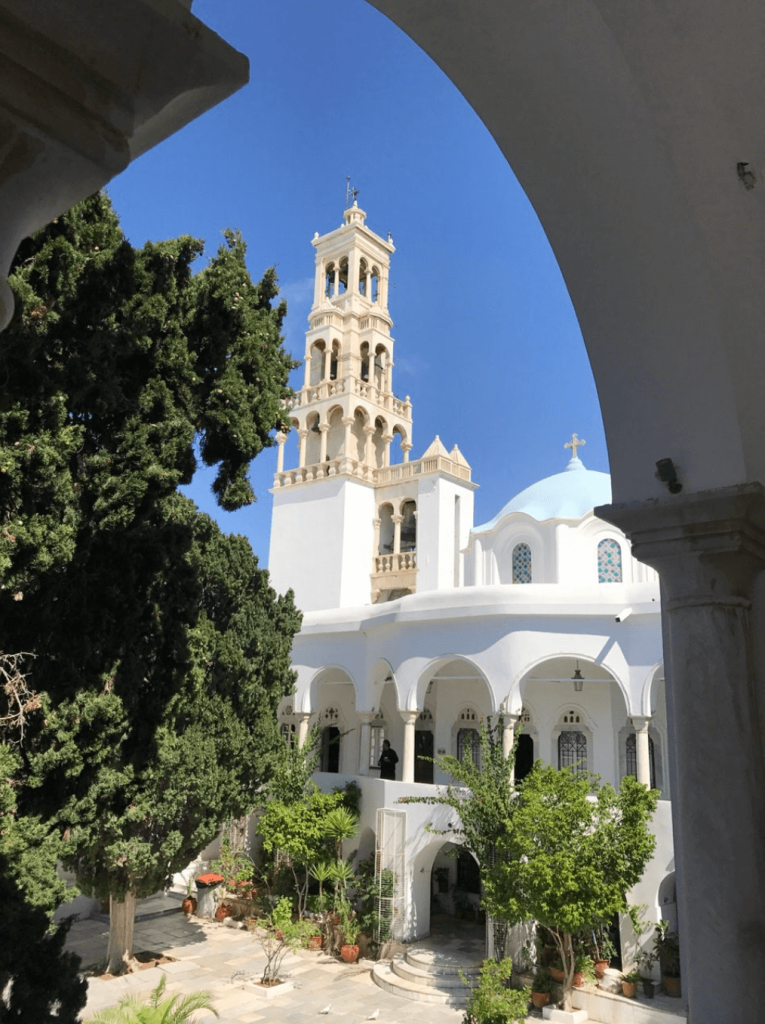 Our Lady of Tinos church, dedicated to the figure of the Virgin Mary, is located on the island of Tinos.
Earlier this month, on August 15th, many Greeks observed one of the top three national holidays of the year, during which the Greek Orthodox church mourns the Assumption or Dormition of the Virgin Mary. As it is a national public holiday, many people celebrate in their hometowns for three consecutive nights starting on August 14th. The community gathers at the main squares for traditional music, a big feast, and plenty of wine. Locals call these festivals "panigiri," which can also occur throughout the summer depending on the Saint whose name the village is named after. While many non-religious Greeks celebrate the holiday, there are also those who participate in services and events at churches as well. For unique churches to visit, Antonis suggests the roofless Panagia Kakaviotissa (Holy Mother of Kakavos, named after the mountain Kakavos where the church is located) church in Lemnos, and the Our Lady of Tinos church on the island of Tinos (which is centered around the miraculous icon of, you guessed it, the Virgin Mary).
August is also a popular month for concerts featuring local and foreign artists, either at stadiums or at beach bars all over the country. The Panathinaic Stadium in Athens tends to host well-known artists, including the rock band Scorpions last month, but it's also a great venue to check out for its historical significance as this was the place where the first modern day Olympic Games took place in 1896.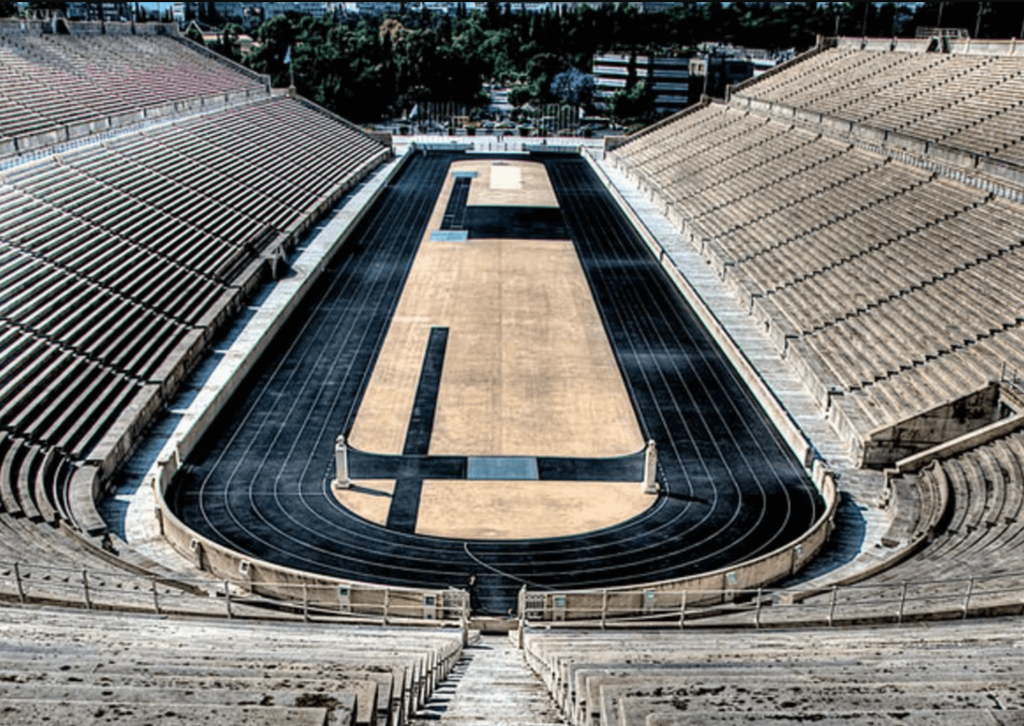 The Panathinaic Stadium in Athens hosted the first Olympic Games in 1896.
Delicious History
For you history nerds out there, both Lemnos and Athens have plenty to offer. On Lemnos, you have the ancient town of Poliochni, where the first parliament was built around 2,000 B.C. On Athens, 250 km south of Poliochni, there is the infamous Parthenon, which rests on top of the Acropolis, making this site the most well-known historical landmark in Athens and arguably all of Greece.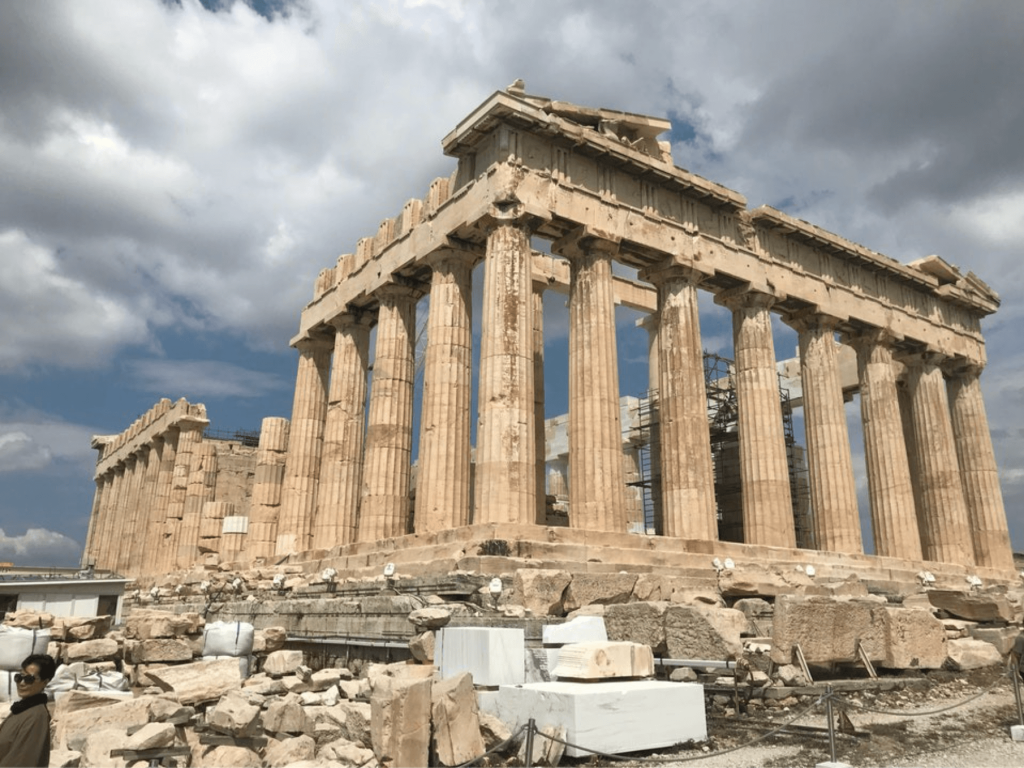 The Parthenon rests on top of the Acropolis.
Historical landmarks and beaches may be what Greece is known for, but did you know there is also a desert? Antonis recommends checking out the Sand Dunes (Ammothines) in northern Lemnos, an area of 70,000 sq meters covered by sand. This is an ideal place for photography, but you better come early in the morning or right before sunset because it will be too hot otherwise.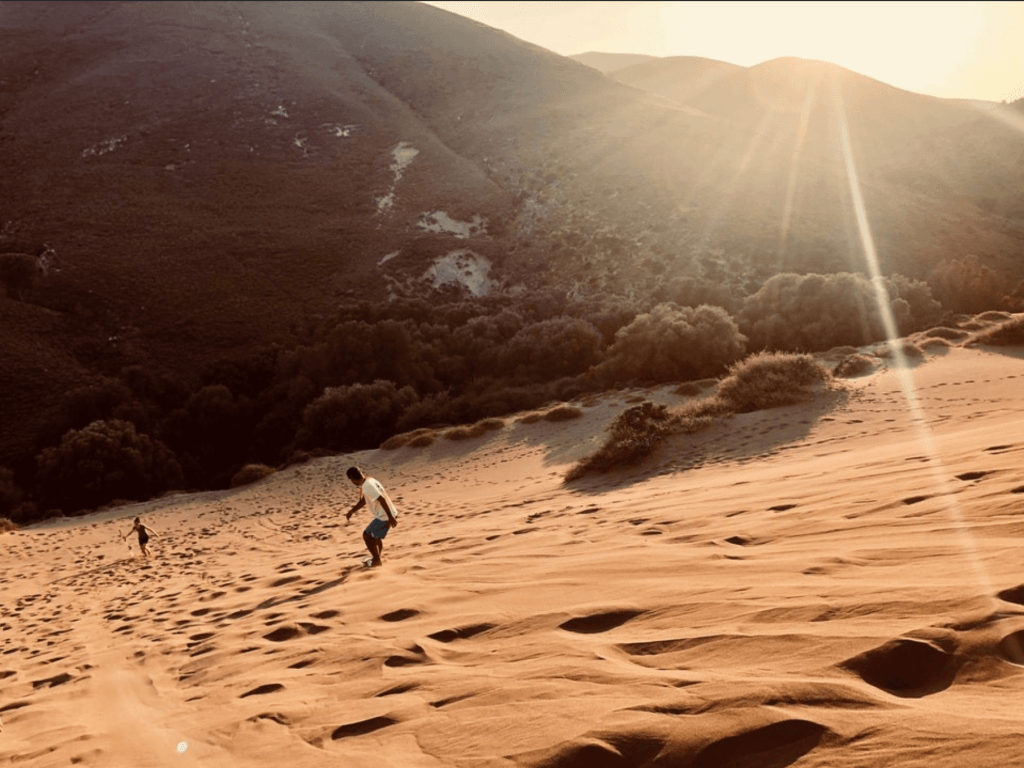 The Sand Dunes (Ammothines) in northern Lemnos is a great spot for photography.
For a taste of the local cuisine, Antonis recommends Ennia Po'hs, which roughly translates to "Don't care at all" or "Don't care about anything" in Greek. Don't worry if you can't pronounce the name of restaurant correctly, because even most Greeks won't be able to as the name derives from a dialect spoken in Lemnos. From the savory stuffed aubergine or eggplant to the grilled octopus, all the dishes are as unique and authentic as the name of the restaurant itself.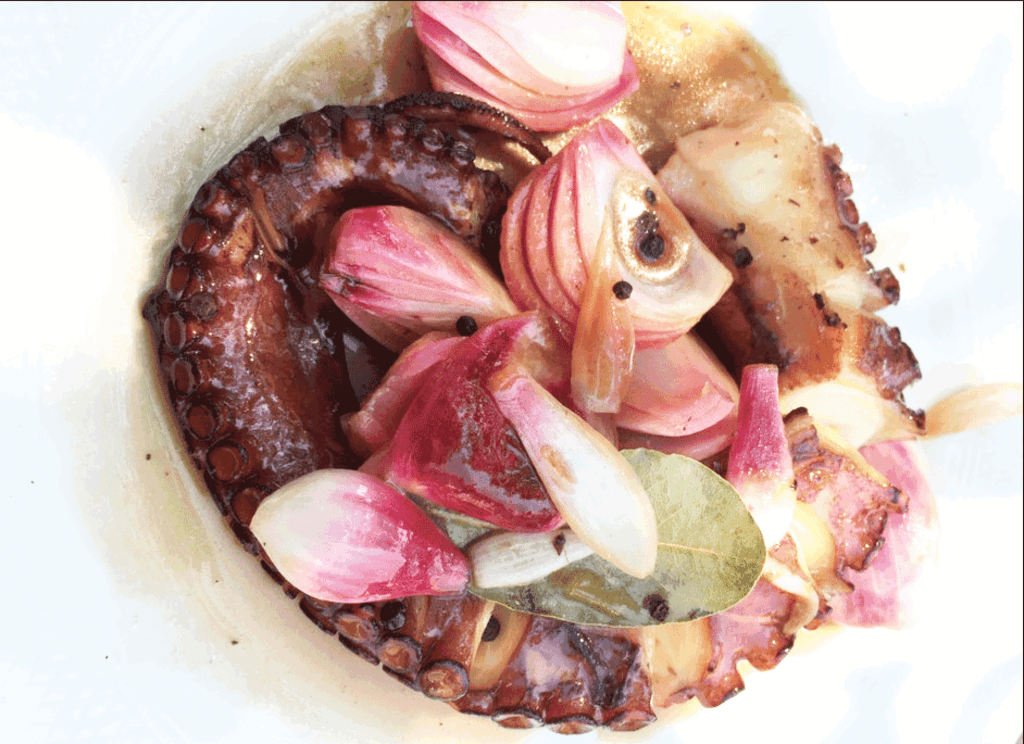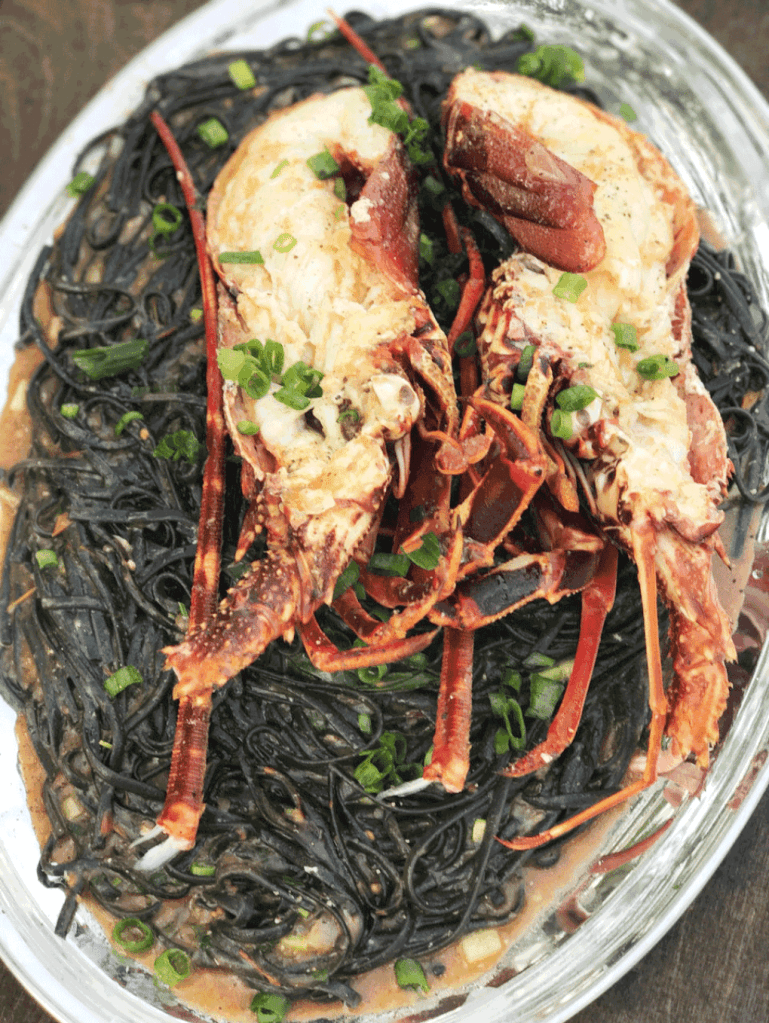 Ennia Po'hs roughly translates to "Don't care at all" or "Don't care about anything" in Greek.
If you want to avoid the touristy areas, I Kouzina Mas has the best souvlaki in town, but is also a burger joint. They also have a variety of homestyle local cuisine available if you visit earlier around or before noon.
If all of these recommendations are not convincing enough, Antonis has a Lemnos List on Foursquare featuring some of the places that make this island as unique and appealing as a travel destination as Mykonos or Santorini.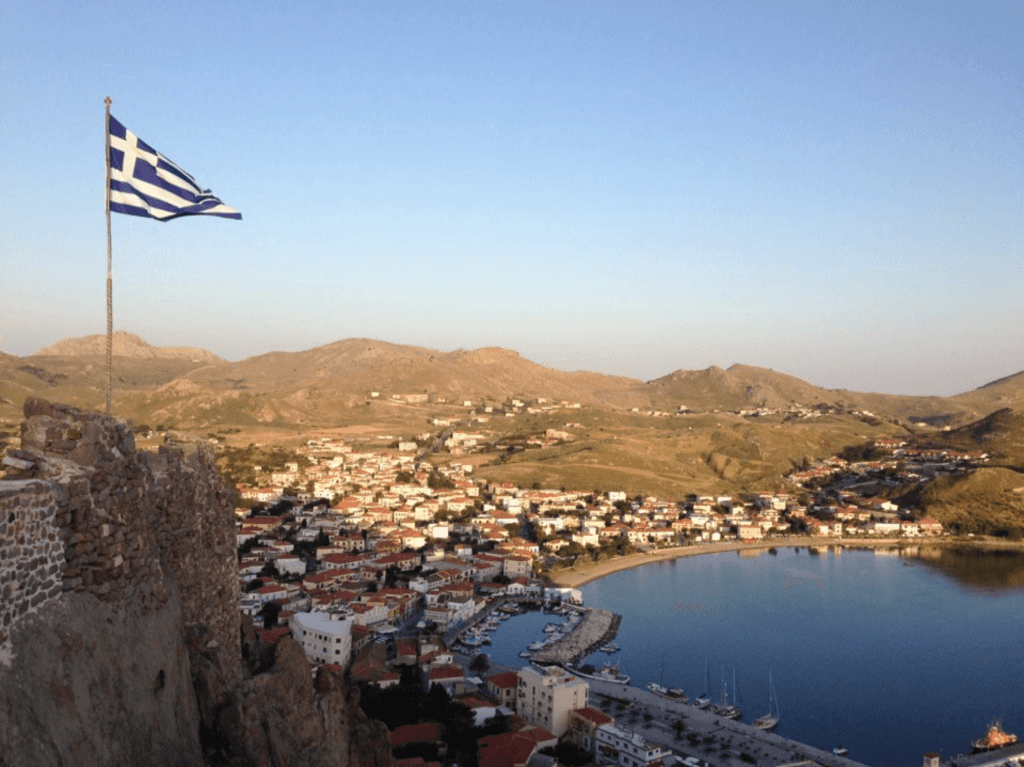 The castles offer sweeping views of the villages.
In Athens, Antonis recommends checking out Los Loros, a small arepas restaurant located a few steps away from the city's central Syntagma Square. It might sound strange to find this in Greece, but he promises everyone needs to order the Arepa Pabellon, a Venezuelan classic made of shredded beef, sweet plantains, black beans and crumbled cheese. Antonis can't wait to taste it again in two months time when he finishes work on the island of Lemnos.
More Adventures with Foursquare
Similar to many other SUs, Antonis loves to travel and has been to many places around the world. Two of his craziest check-ins on Foursquare was Hodinový stroj, an astronomical clock plaza in Brno, Czech Republic, and the Barack Obama's Plaza in the middle of Ireland. (Of the latter, he actually had to double check his GPS for the latter location to make sure he was still in Ireland).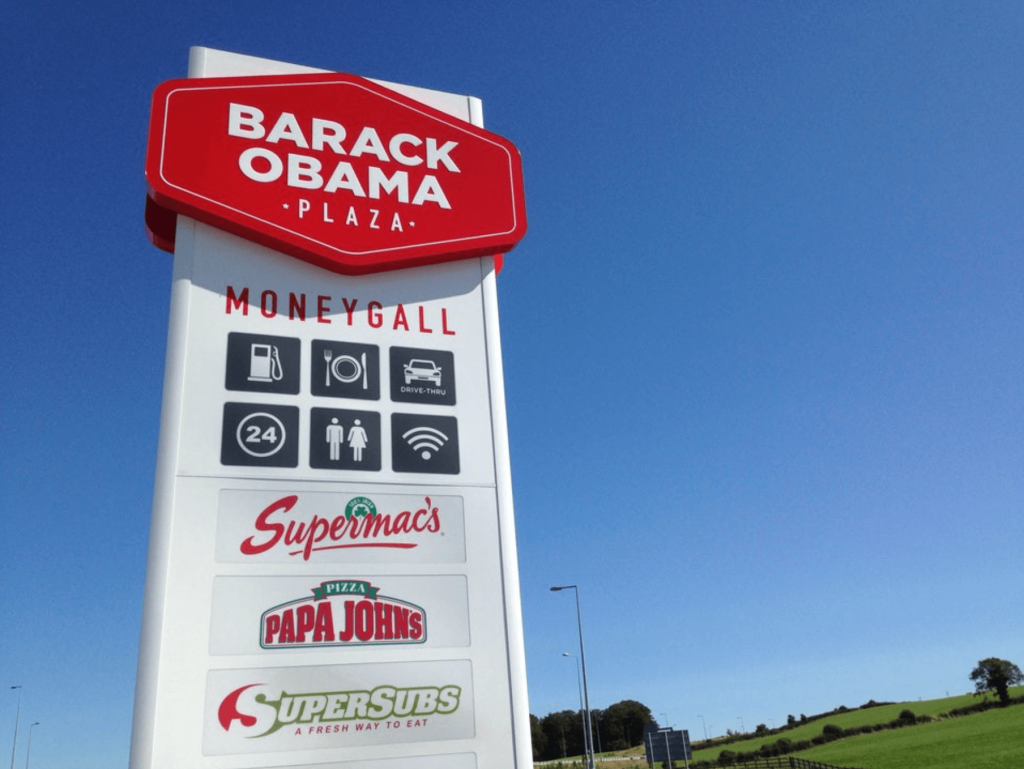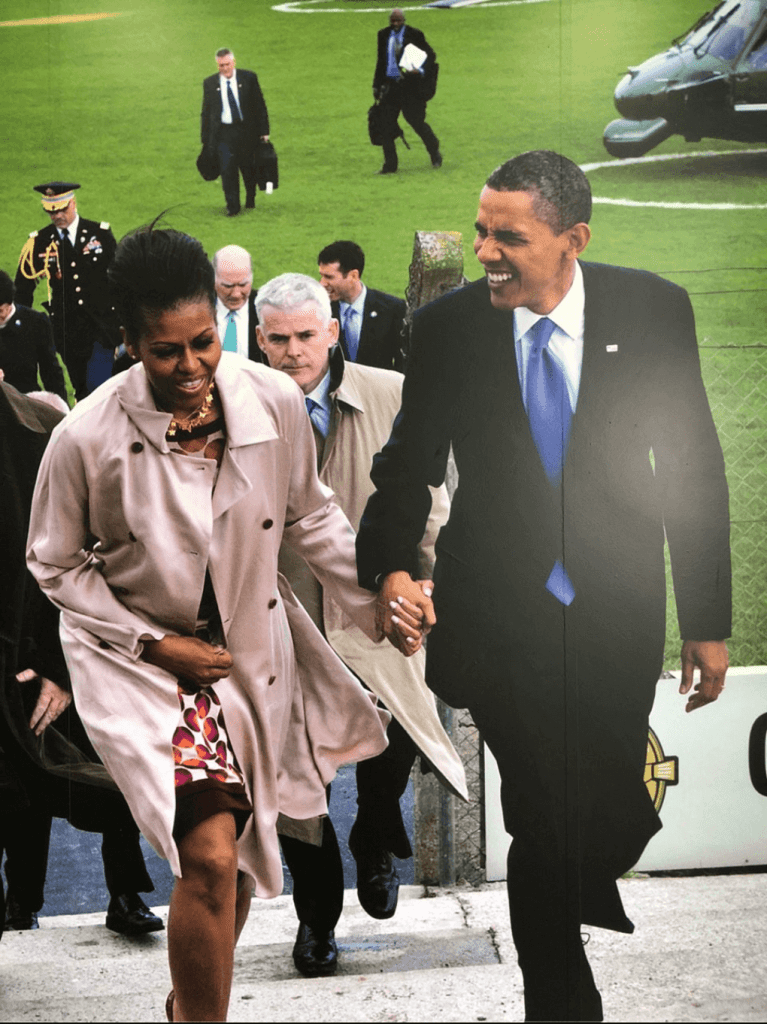 The Barack Obama's Plaza is a rest stop in the middle of Ireland.
Antonis finds that Foursquare lists are his best friend when he's preparing for his trips, and he's currently working on a list for his upcoming road trip in Iceland. Once he's at his destination, Antonis makes sure to update the lists with venues he discovers during his journey. An avid traveler, Antonis has found that using Foursquare lists is one of the easiest ways to share and recommend the places you visit with friends and the larger Foursquare community.
Thank you for sharing your tips about Greece and be sure to drop by our new HQ if you visit the Big Apple again, Antonis!
Greece SU Community: Facebook | Twitter
Want to tell your story to other SUs across the world? To be featured in Foursquare's Superuser Spotlight Medium series, just fill out this form.