Alex Mochalov is the SU10 in Russia.
With the 21st FIFA World Cup dribbling just around the corner, Russia is preparing to welcome visitors from all over the world. Russia is the first Eastern European country to host the international football competition and the first European country to host since Germany in 2006. With Russia in the spotlight as a travel destination, our SU10 from Russia provides the insider's scoop on traveling in Russia and tips on what to do in his current home of Moscow.
Since joining Foursquare 7 years ago, Alex Mochalov has made a total of 939, 673 edits and is the SU10 for the Russian community. For Alex, one of the most rewarding aspects of the SU10 position has been the exposure to the global SU community, largely because he did not expect many users to be interested in his local community. With each question he receives from others about topics ranging from venues to the regional editing rules in Russia, Alex comes to value the interconnectedness of the international SU community as well as the ability to transfer knowledge across borders. The Russian SU community is now made up of individuals like Alex who are committed to keeping the venue database clean and accurate — united by a passion to make things right.
A Local's Guide to Moscow
As the capital and most populous city in Russia, Moscow is best known for its historical significance. Walk through the streets, and you'll quickly see the history of the city manifested in its architecture. For a taste of the 18th and 19th century, there's the infamous Kremlin, or the former royal estate of Kolomenskoe Museum overlooking the Moskva River. If you're an avid history nerd, you can check out all the Towers of Moscow Kremlin surrounding the fortified complex. If you're looking for quintessential Soviet Union architecture, The Army Theater is worth a tour or even better, a show. The 20th century influences of art-deco, constructivism, and modern Russian art are clearly evident as you walk through the central streets.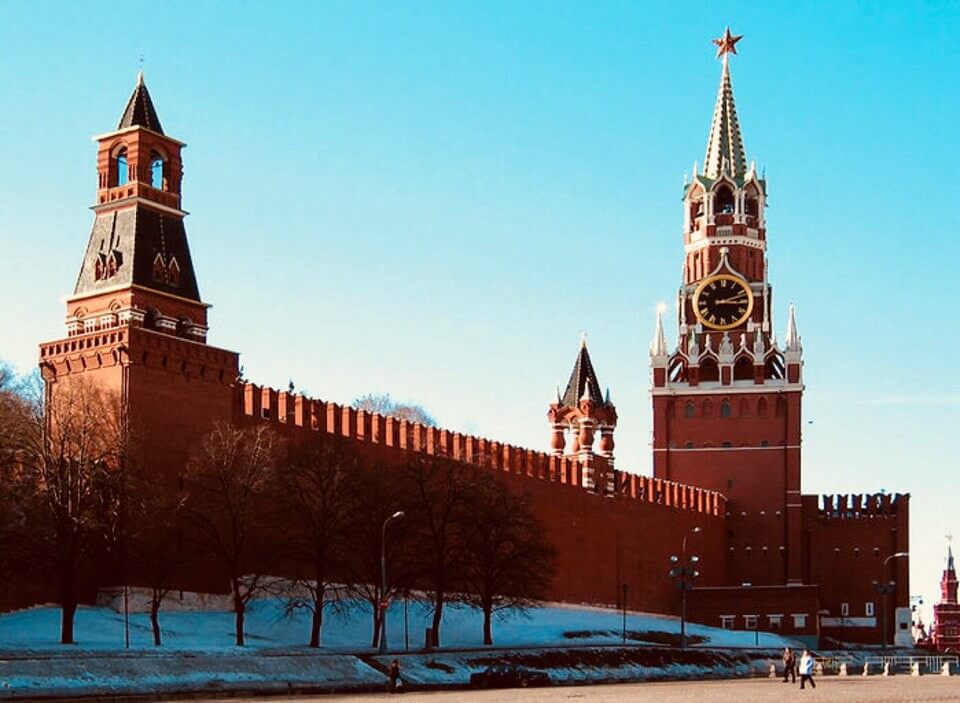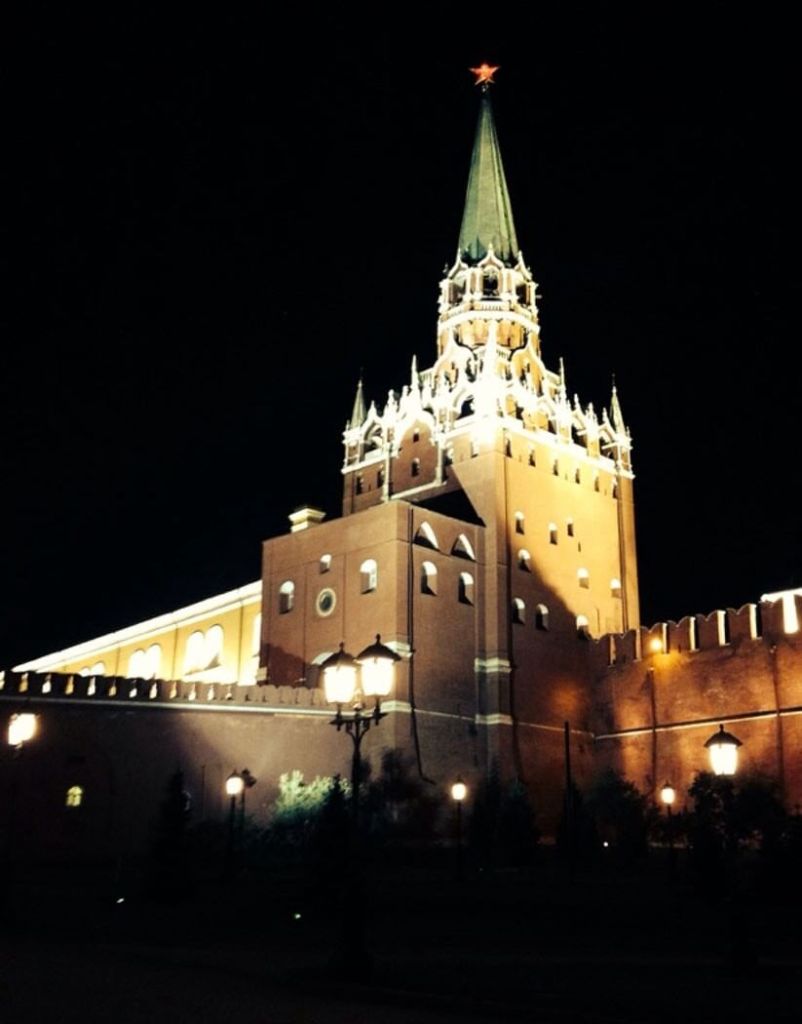 The Moscow Kremlin is a fortified complex of government buildings, museums, and churches overlooking the Moskva River.
Moscow also boasts some of the most extraordinary museums and galleries, where you can enjoy works by both traditional and contemporary Russian arts. Alex recommends The State Tretyakov Gallery, The Pushkin State Museum of Fine Arts, The Multimedia Art Museum, and the Moscow Museum of Modern Art to start.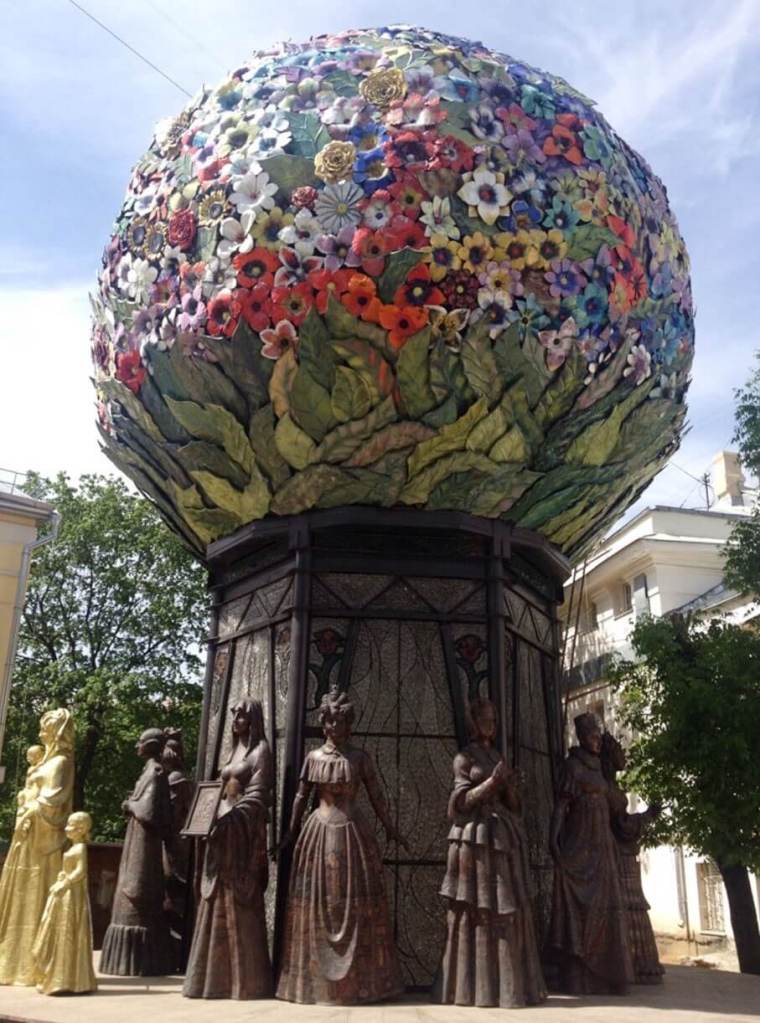 An outdoor installation located at the Moscow Museum of Modern Art.
The most beautiful architectural works of Moscow, arguably, are not the ones seen at eye level, but rather, the ones that exist underground — the Moscow Metro. Alex agrees, and would even add that Moscow has some of the most beautiful Metro stations in the world. First opened in 1935 for Soviet propaganda purposes, the Moscow Metro still boasts opulent architectural designs and feature Soviet leaders like Lenin. In addition, there are Special Trains with unique theme-based designs, including one for the 2018 World Cup! If you're lucky, you'll be able to ride one or more of these trains during your visit.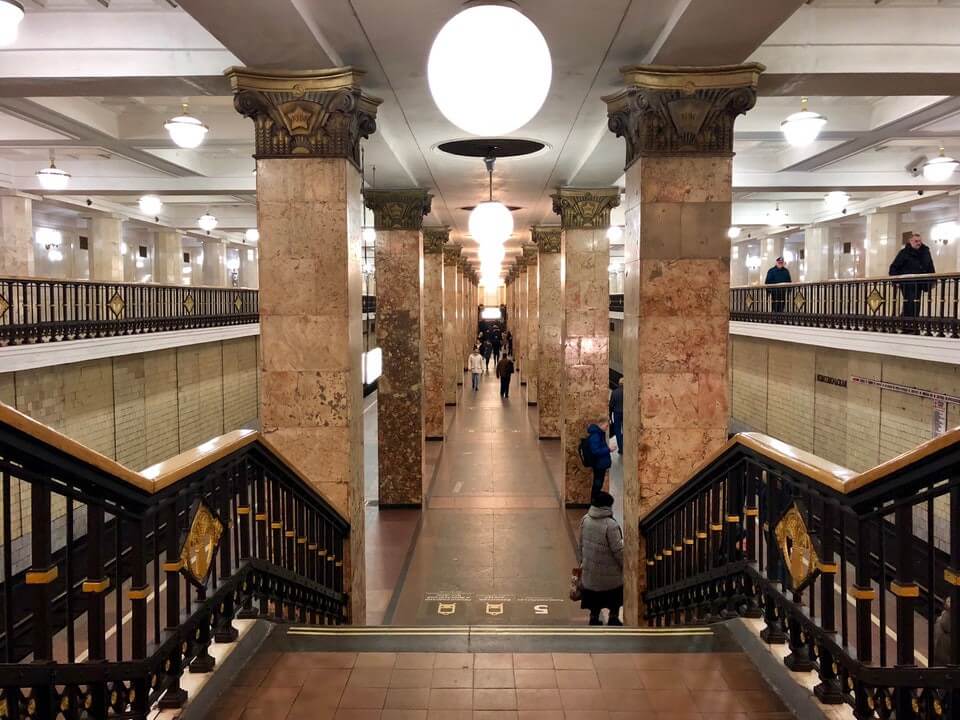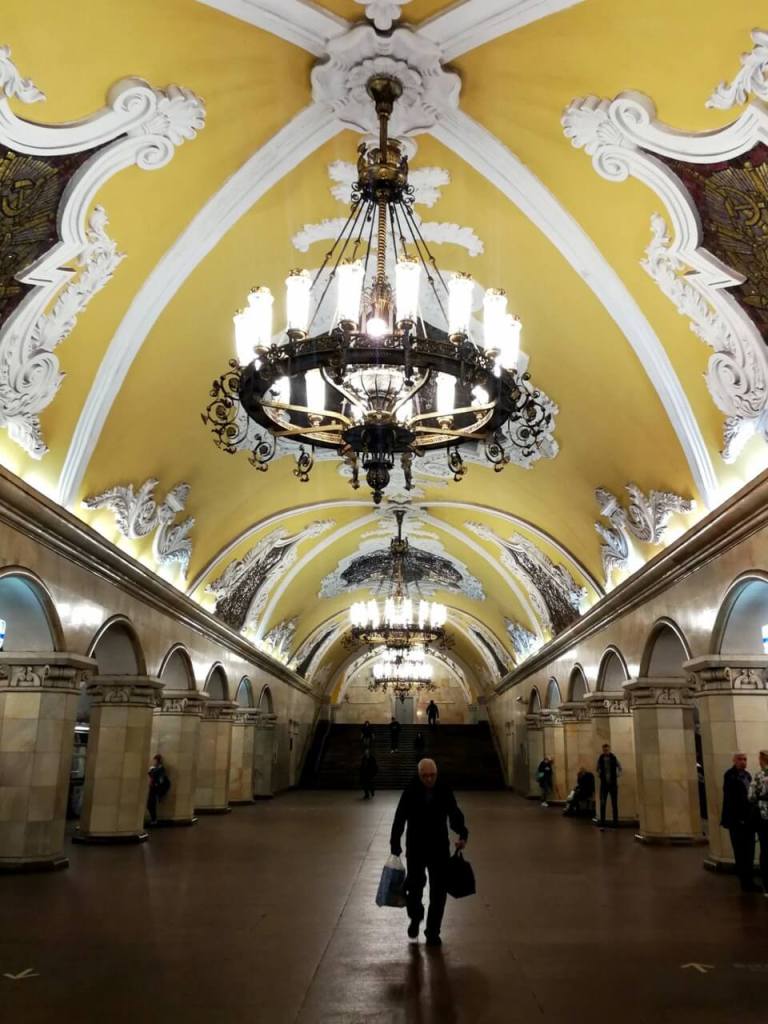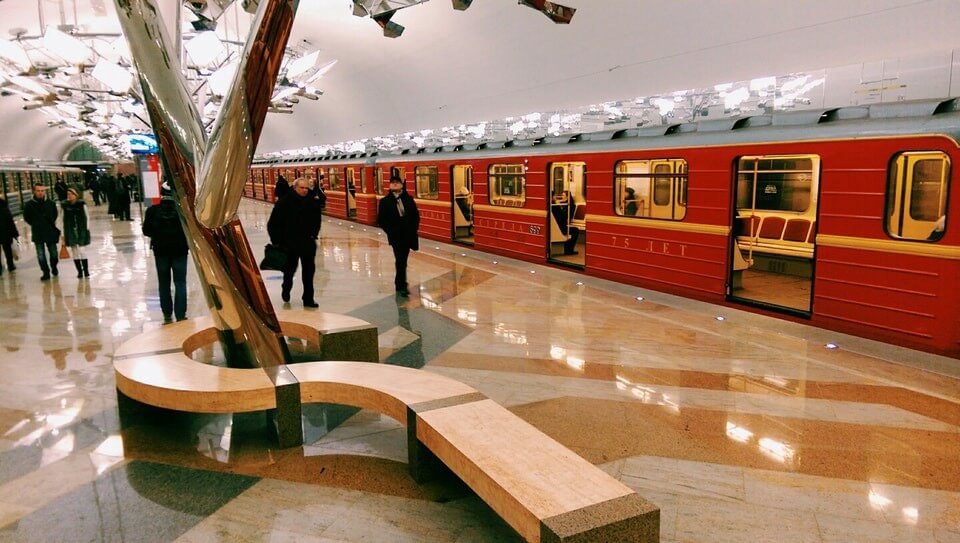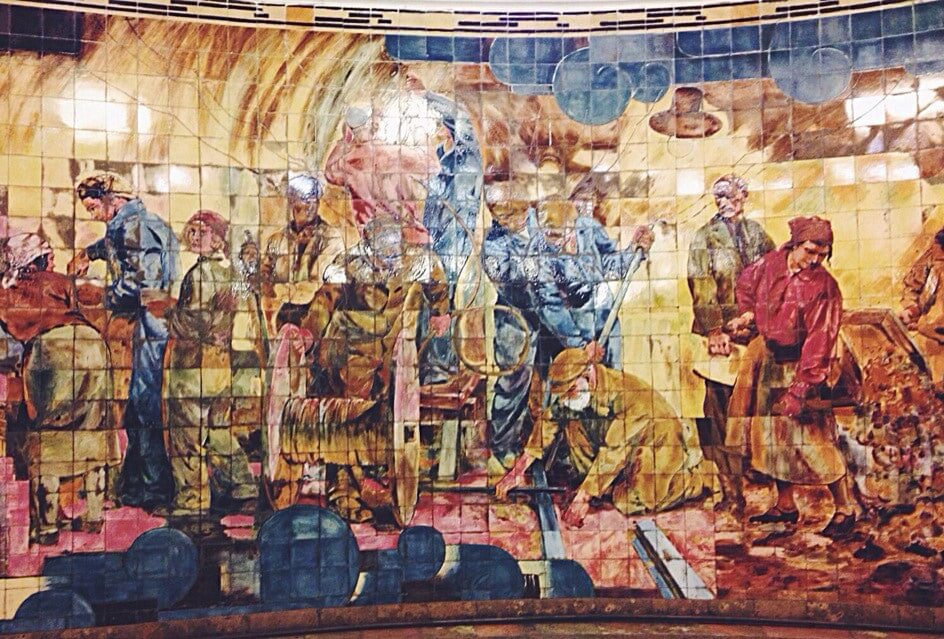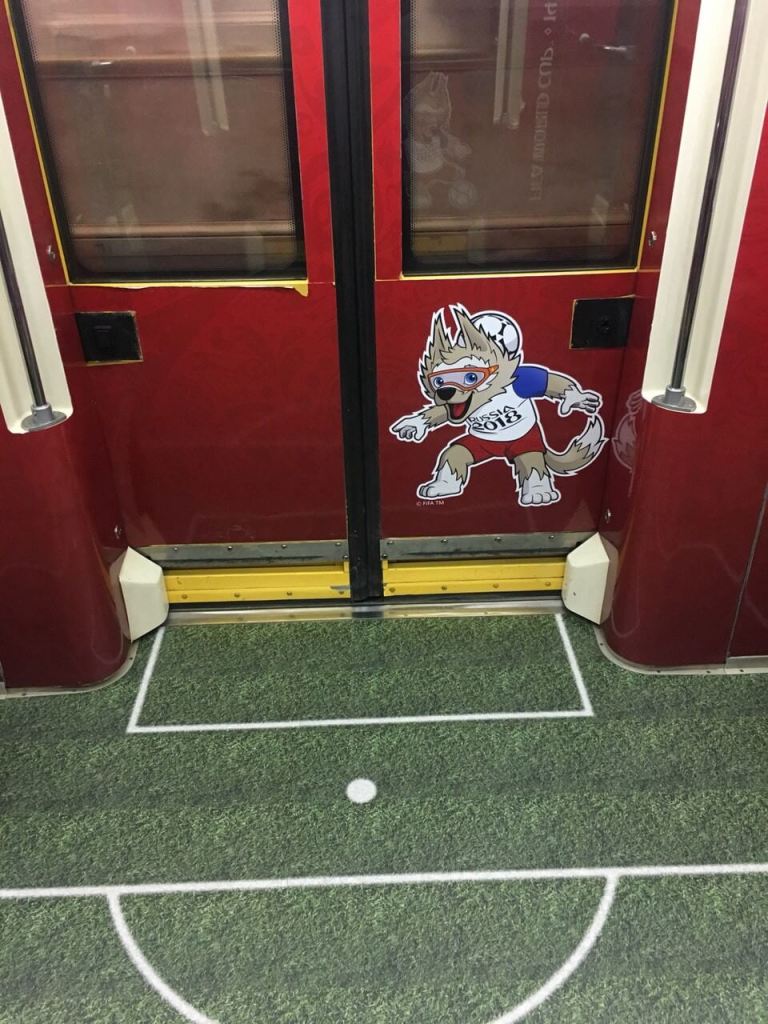 The Moscow Metro has stunning architecture and artwork, including a special edition for the 2018 World Cup (bottom right).
While Alex appreciates art and architecture, his favorite type of venue would have to be parks. Whether it's to take a walk, play sports and board games, watch a movie, or meet friends for coffee — Moscow has some of the most comprehensive park spaces. The Gorky Park, Sokolniki, and the recently opened Zaryadye are definitely worth visiting. Oh, and did we mention how well-kept these places are?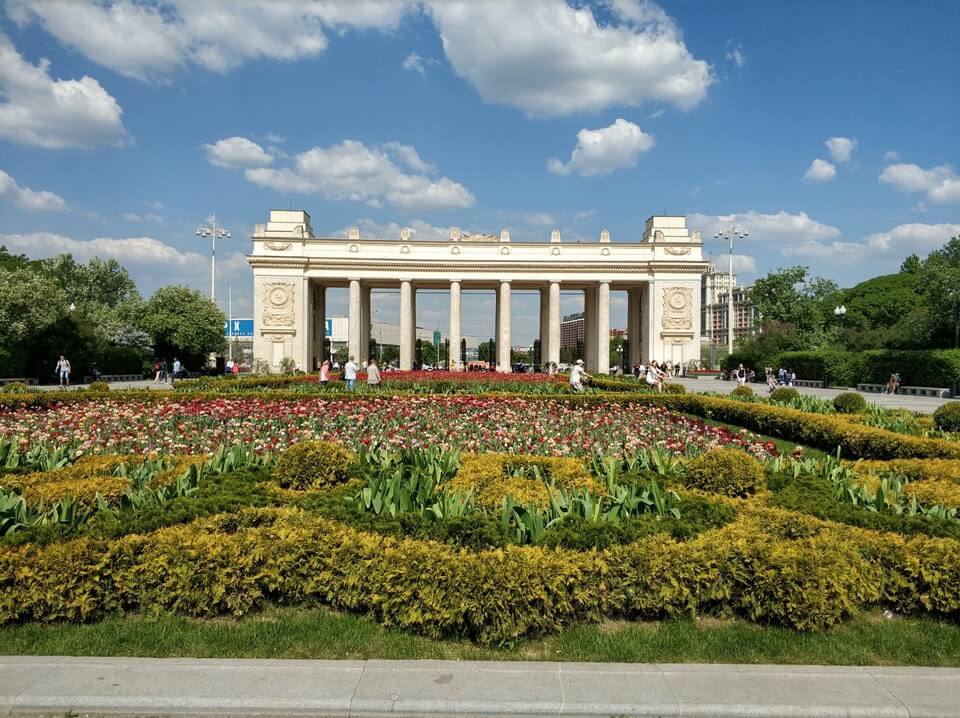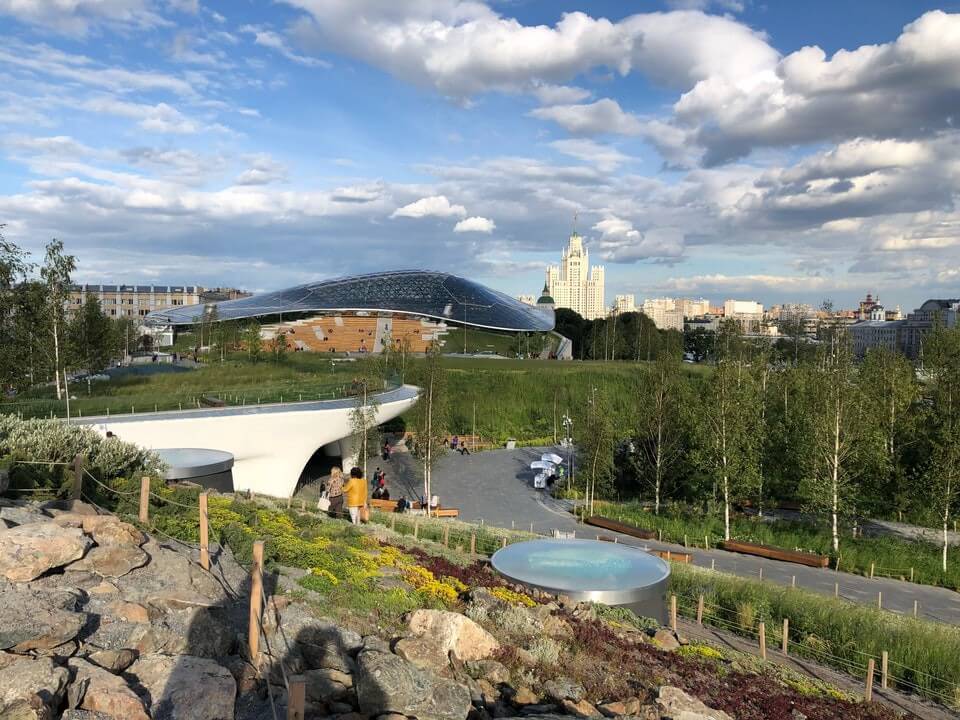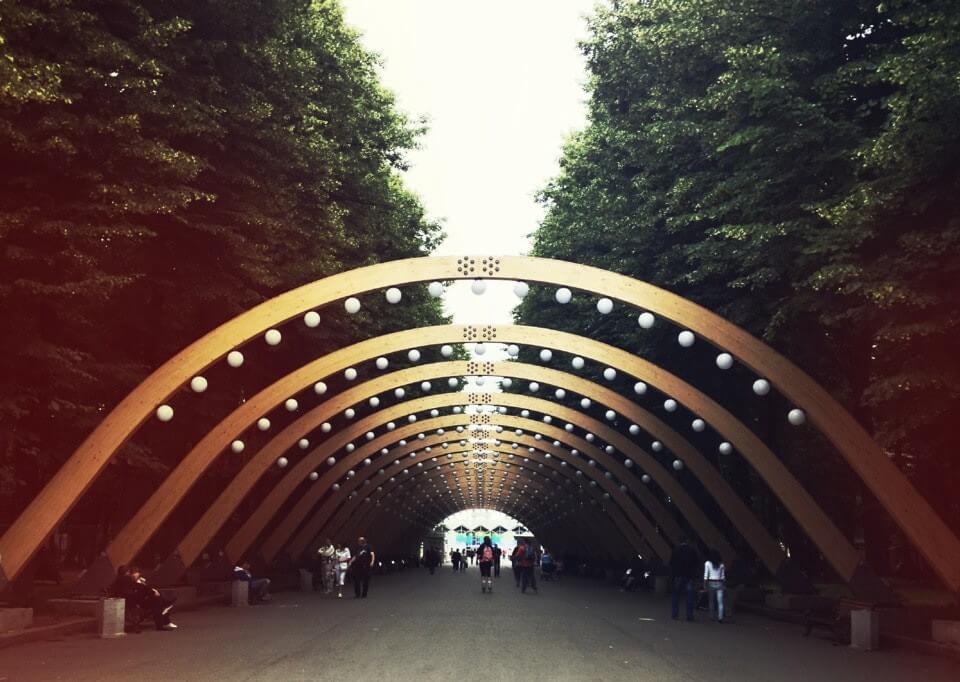 The Gorky Park, Sokolniki, and the recently opened Zaryadye are just some of Alex's favorite parks in Moscow.
Other venues with sentimental value for Alex are skyscrapers and observatory decks, which both offer spectacular views over Moscow. The observation deck of Ostankino TV tower has a special place in Alex's memory as it was the first sightseeing spot he visited when he moved to Moscow 20 years ago. For the most thrilling 360° view of Moscow from 337m (~1106ft) high, be sure to step on to the part of the deck with the transparent floor (but don't try this if you're afraid of heights.)! The TV tower and the Cathedral of Christ the Savior require advanced booking, while Vorobievy Gory is open to the public at any time. If you want to enjoy the city skyline while dining, Sixty on the 61st floor of Tower West in Moscow City District or Sky Lounge on the 21st floor of the Russian Academy of Science building are great options.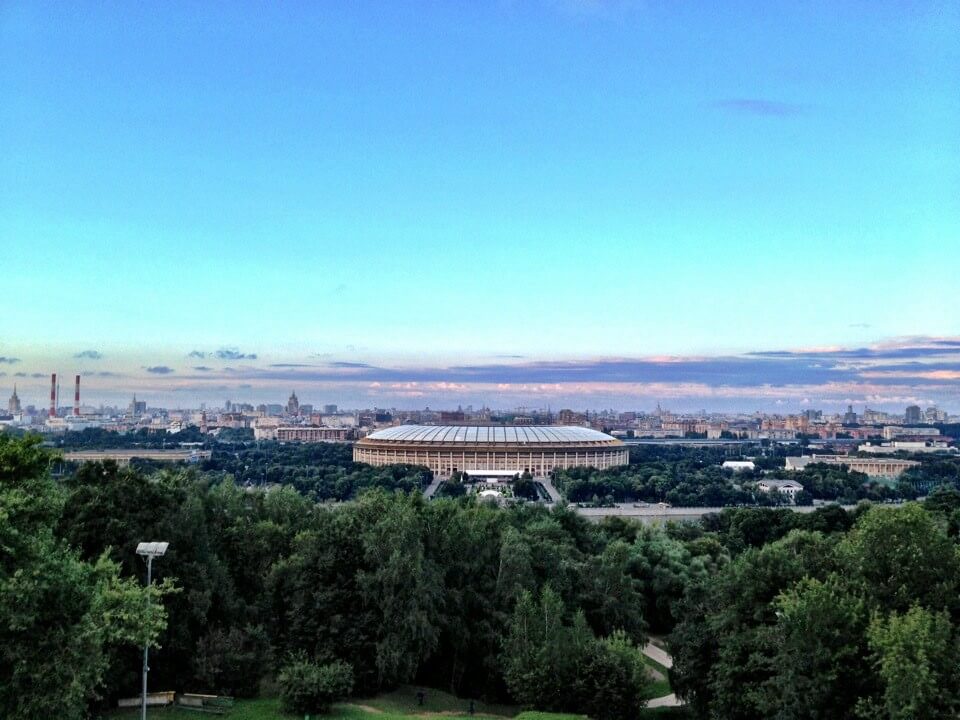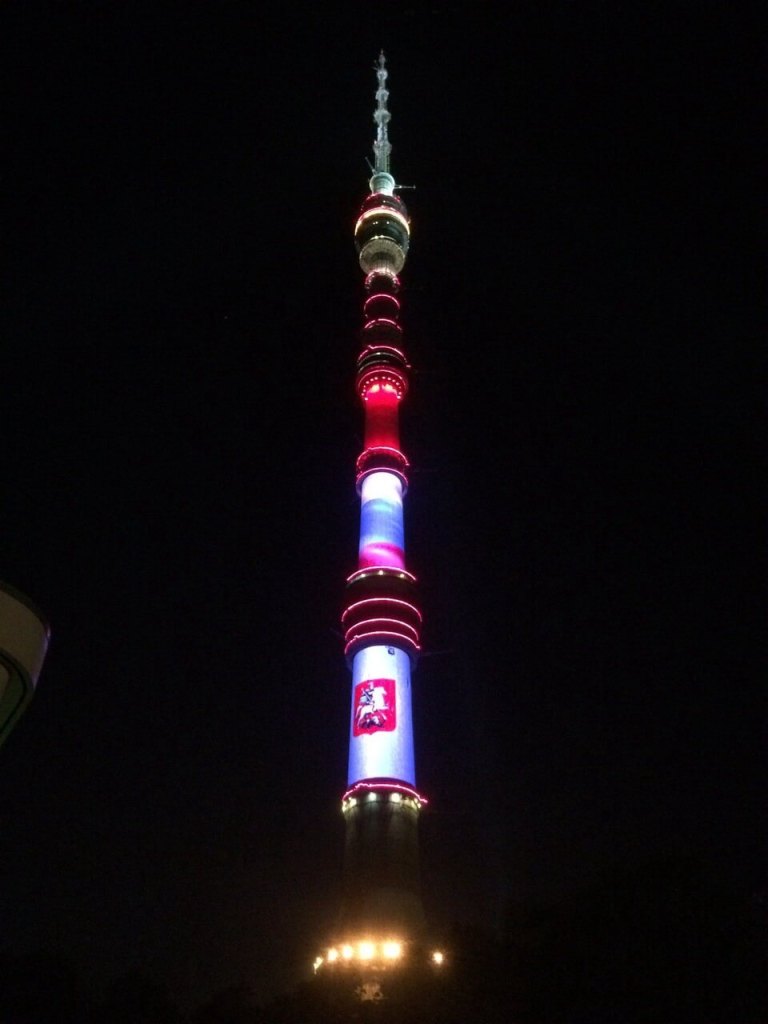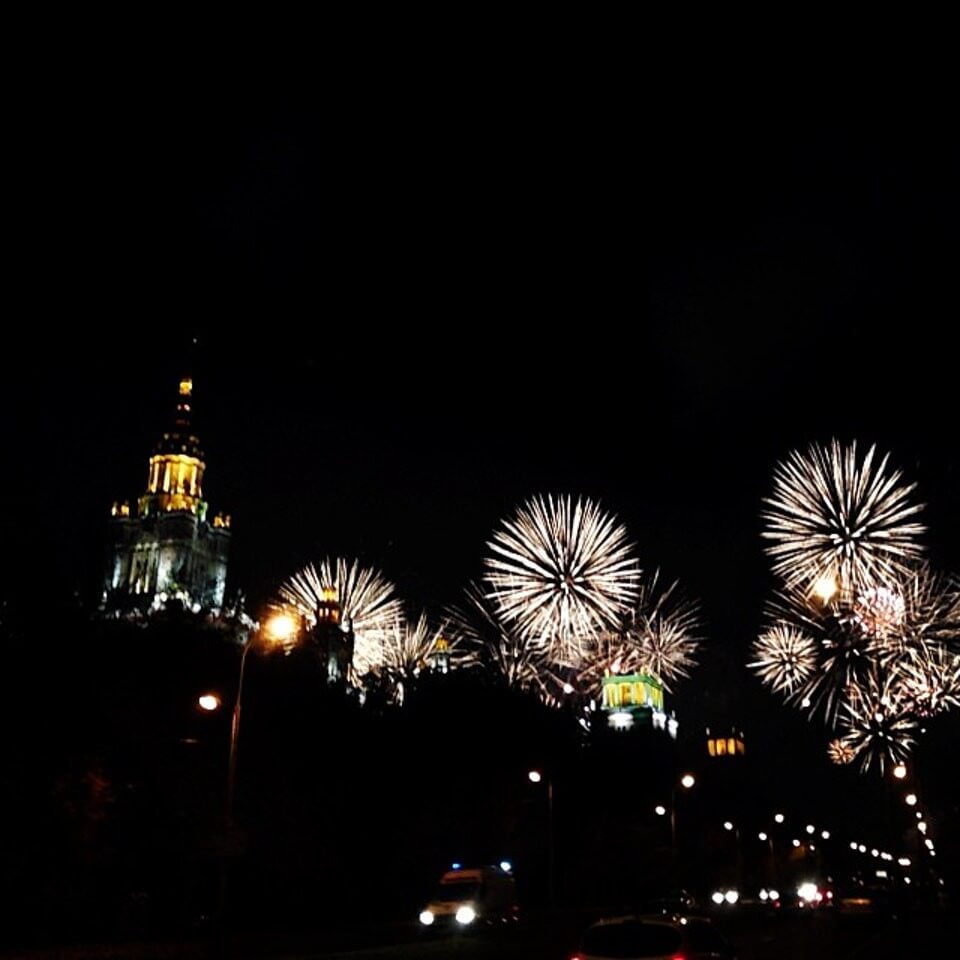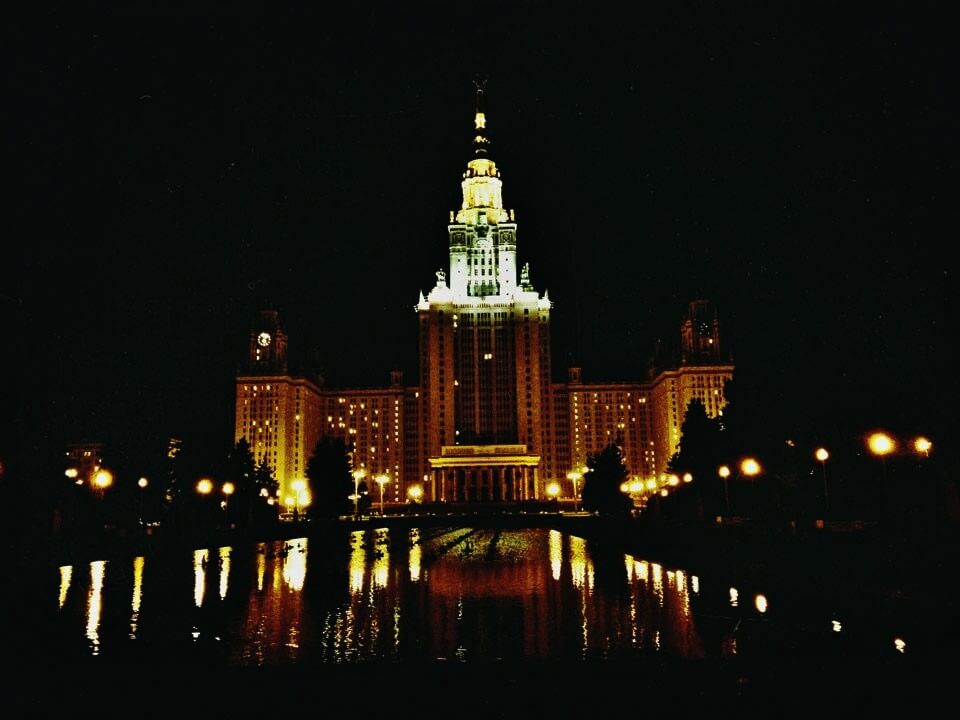 There are many places to observe the skyline views over Moscow, including the Ostankino TV tower (bottom left).
Russian cuisine isn't one to miss in Moscow. It's hard to describe what Russian cuisine is with its various influences, including Baltic, Central Asian, and Middle Eastern to name a few — but Borscht soup, Pelmeni dumplings and Chebureki turnovers are some classic dishes you'll want to check out during your visit. To start, Alex suggests checking out inexpensive food halls like Elki-Palki, My-My or Grabli. For a more luxurious dining experience, Cafe Pushkin is a safe bet for traditional Russian dishes with a sophisticated atmosphere.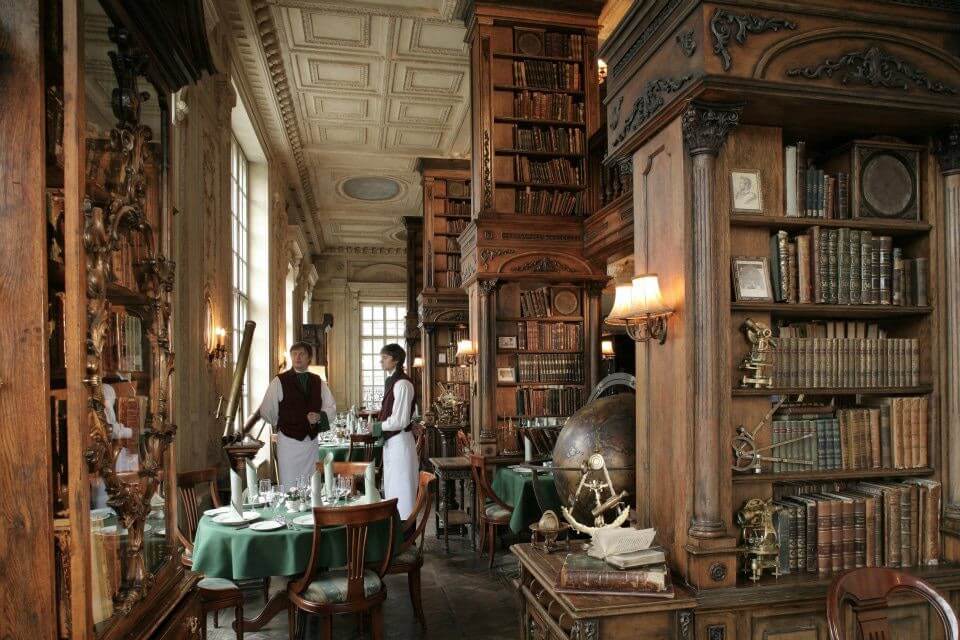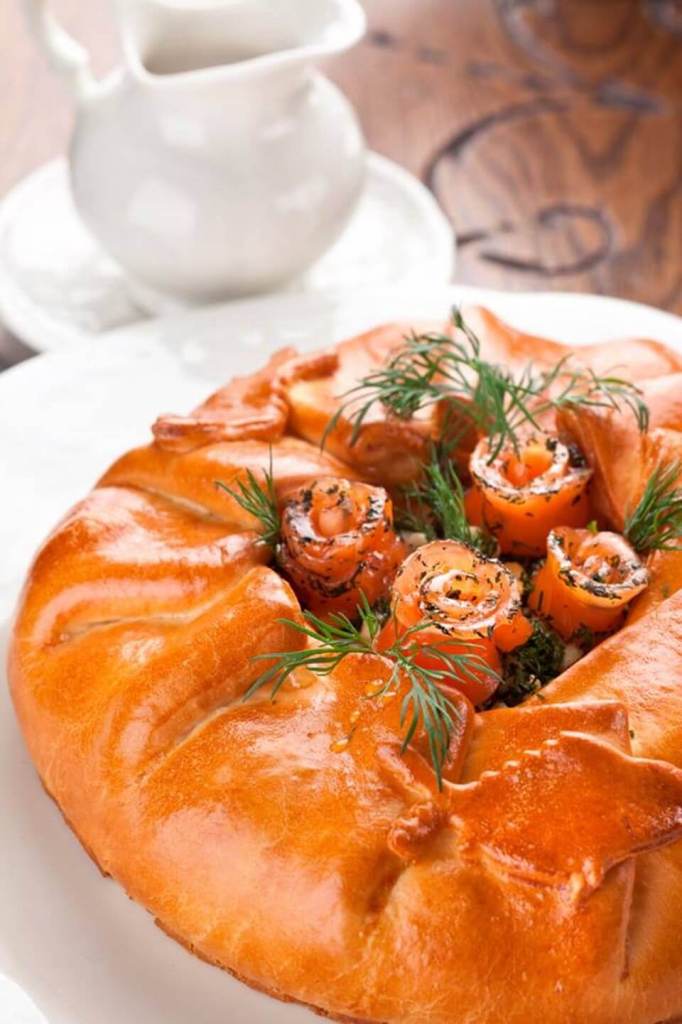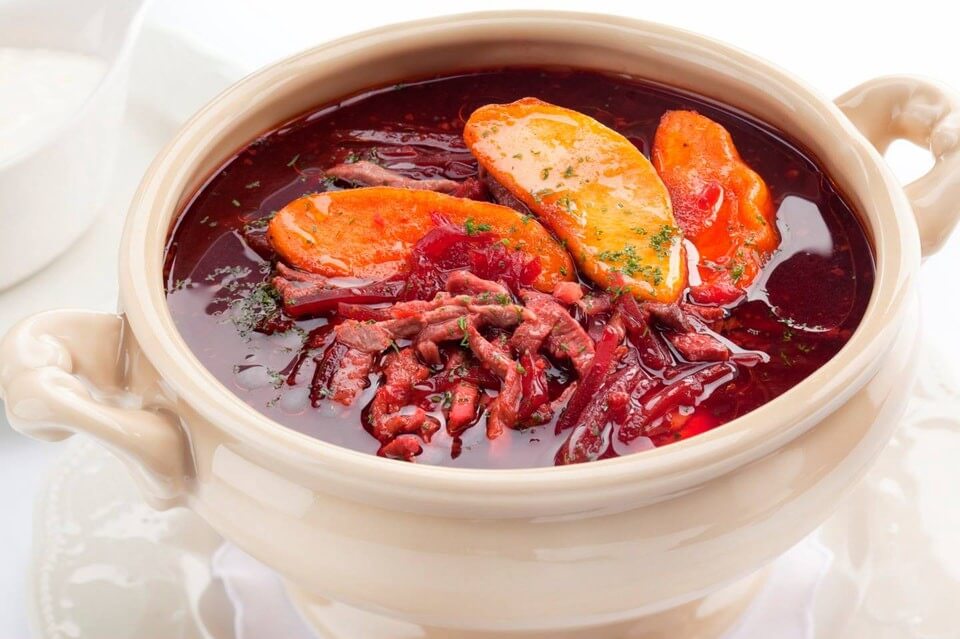 To get a taste of classic Russian dishes with a great atmosphere, Cafe Pushkin is a safe bet.
Whether you're flying in for the World Cup or just visiting for pleasure, be sure to check out this list of airports in Russia by Alex and fellow Russian SUs to see if you'll be passing through any of these.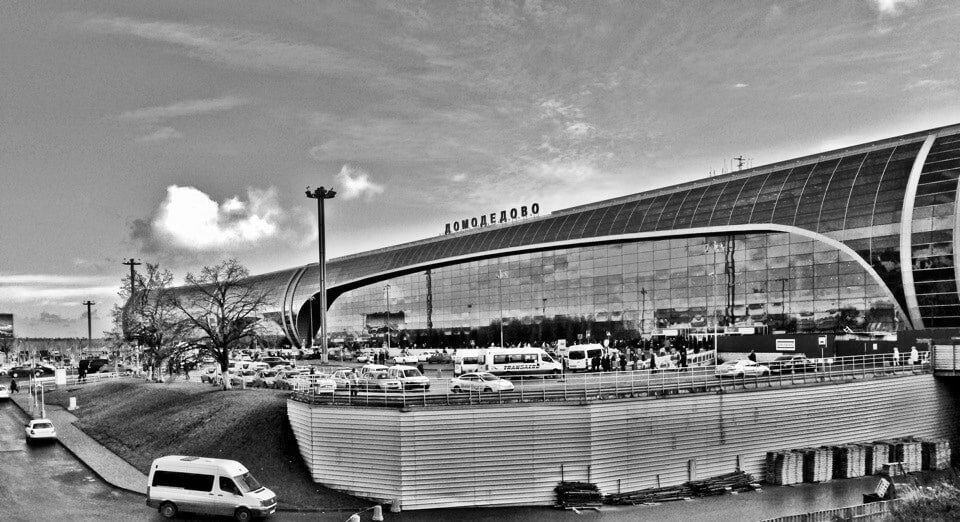 The Domodedovo International Airport, located 42km south of Moscow, is the second busiest airport in Russia.
What's Next?
While Alex looks forward to travelling to other capital cities in Europe, he hopes to visit Rome in particular, since he used to live there and still has many friends living in the vicinity. Of course, Rome is also the perfect city for a metropolitan and history buff like Alex. It was his Italian friends who converted Alex into a A.S. Roma football fan, and despite Italy not qualifying for the World Cup this year, he will definitely keep up with the results.
In the meantime, he's excited to see a lot of traffic to his city in the upcoming days and the growing interest in Russia as a travel destination.
Thank you for this insider's look into Moscow, and we hope you continue to explore your love of travel with our SU community, Alex!
Connect with Alex: Foursquare | Twitter
Russia SU Community: Foursquare | Twitter
Want to to tell your story to other SUs across the world? To be featured in Foursquare's Superuser Spotlight Medium series, just fill out this form.