Your Foursquare Attribution report will help you glean valuable insights into overall performance, audience validation, media efficiency, and learnings to inform planning and optimizations for future campaigns. We recommend defining your campaign goals in advance to help you interpret your results.
Here are a few tips that will set you up for success.
1. Define a measurement plan.
Establishing what success means to you is critical when setting up short and long-term campaign goals. Ask yourself questions such as: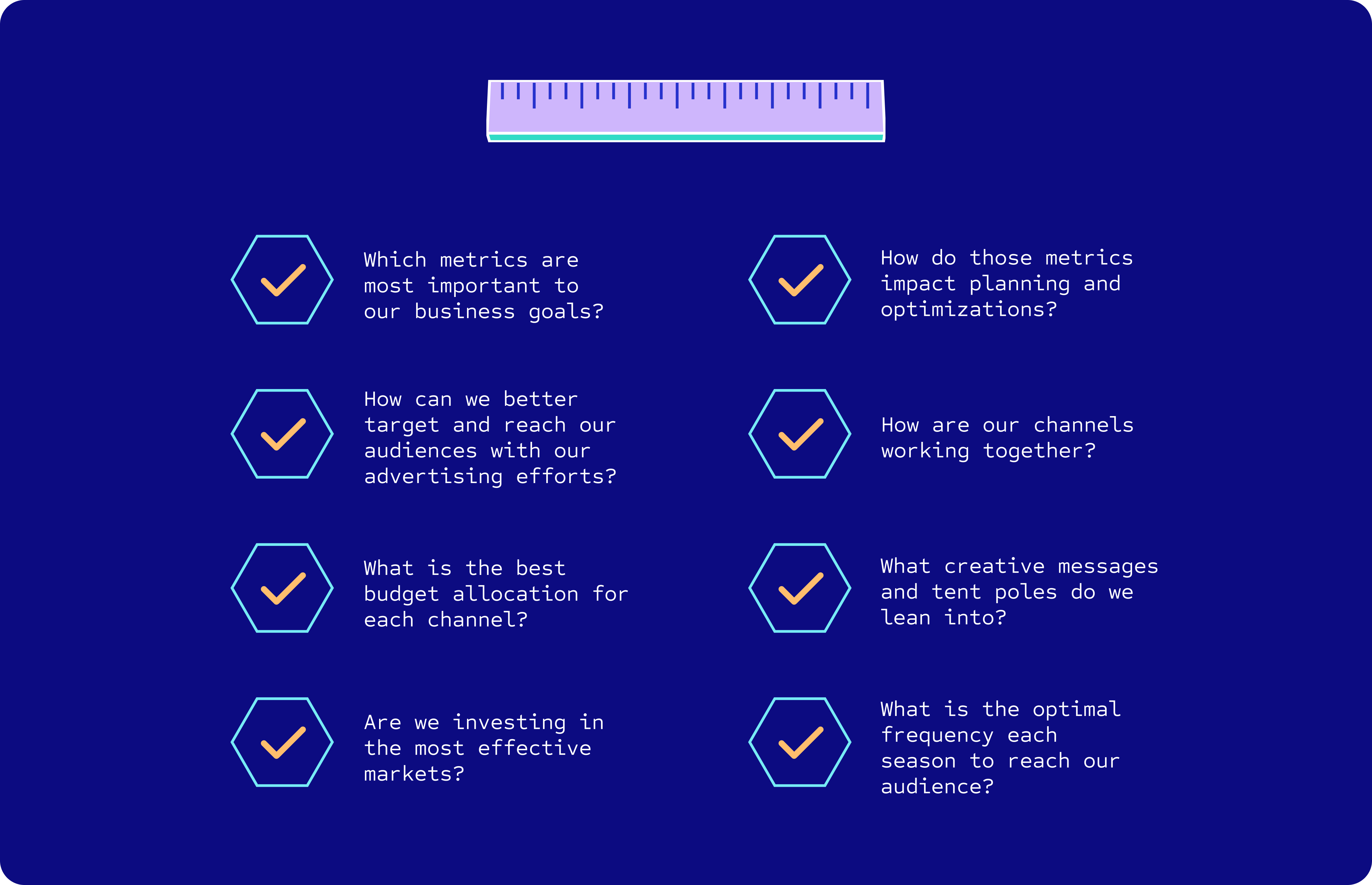 2. Analyze campaign results
Don't be afraid of surprising results! Foursquare Attribution is part of a test & learn cycle. The goal should be to understand which campaign strategies and media channels drove real growth and incremental revenue to make smarter business decisions moving forward.
A few key metrics to look at:

3. Dig deeper if there is no lift.
If there is no lift for your campaign, you can try: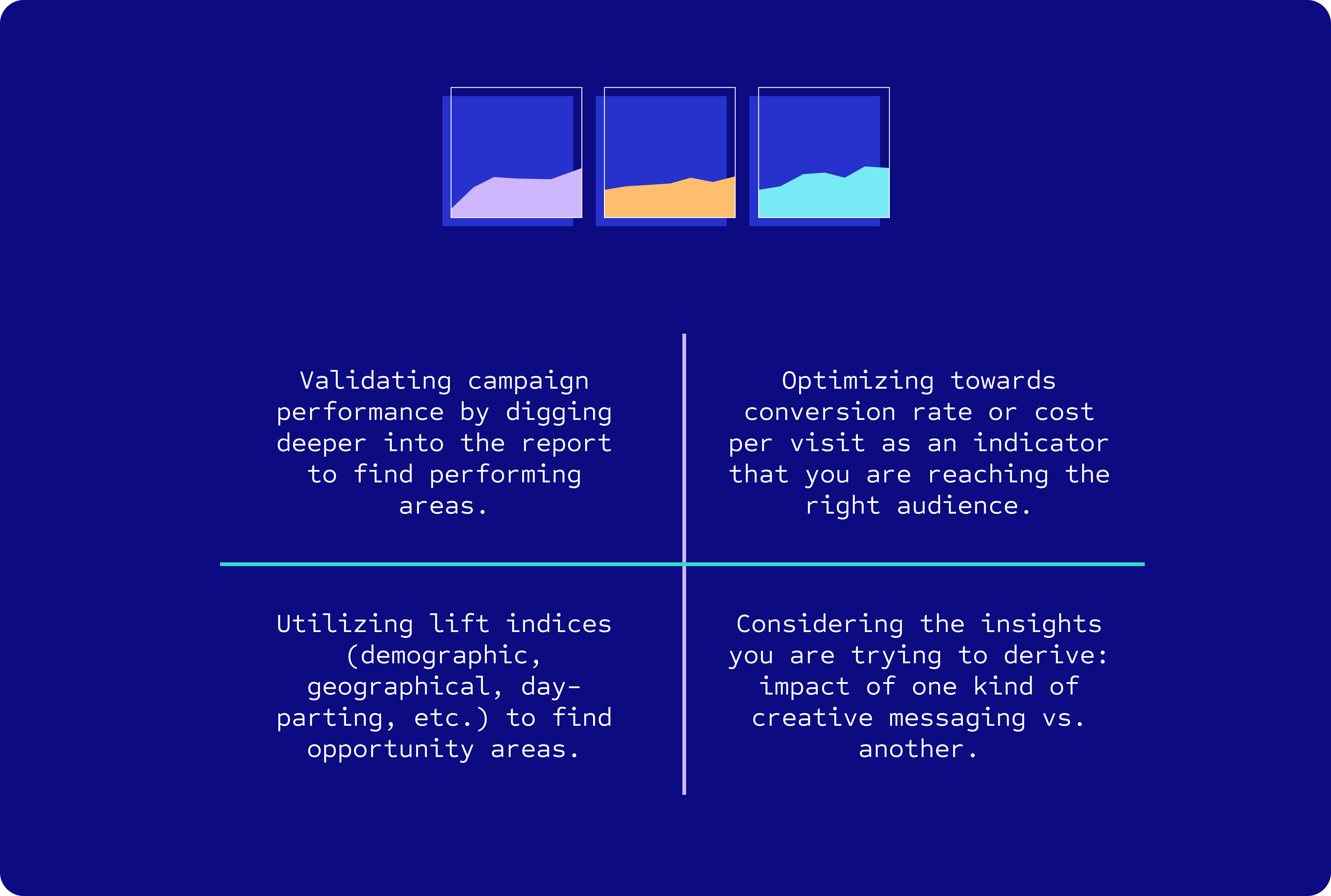 4. Take a holistic approach to optimization.
We recommend that you work with Foursquare to create custom reports to understand which aspects of the campaign are top performers, then make gradual changes. You'll want to optimize towards tactics with strong confidence levels—generally above 90%.