Earlier this week, Foursquare and GasBuddy (which recently selected Foursquare as its exclusive location partner) released a joint report that analyzed foot traffic and pricing data from gas stations across the country. Based on data from May 18-31, we pulled out several key trends that may encapsulate consumer behaviors that will carry on throughout the summer and beyond.
To better understand three of these key findings, we spoke with Patrick De Haan, Head Petroleum Analyst at GasBuddy, about how these trends align with what GasBuddy is seeing "on the ground" from their app users and their additional data:
High gas prices aren't prohibiting consumers
1. Gas prices were the highest in the West during this time period, yet this is also where visits to gas stations picked up the most amongst road trippers overall (and amongst value-minded roadtrippers) in late May 2021. Do you think that this is evidence that roadtrippers are not necessarily deterred by higher gas prices?
There is an incredible amount of resilience amidst high prices this summer due to the perceived loss of the Summer of 2020. People are looking for things to do that are less risky than going on a cruise or hopping on a plane. Road tripping is one of the best options and gas prices aren't going to stop them.
However, don't be mistaken, people are in fact looking for ways to save. Where gas prices are higher, like in the Western region of America, it takes more of a paycheck to fill a tank, thus many people put fewer gallons in but more frequently to avoid being cash-strapped.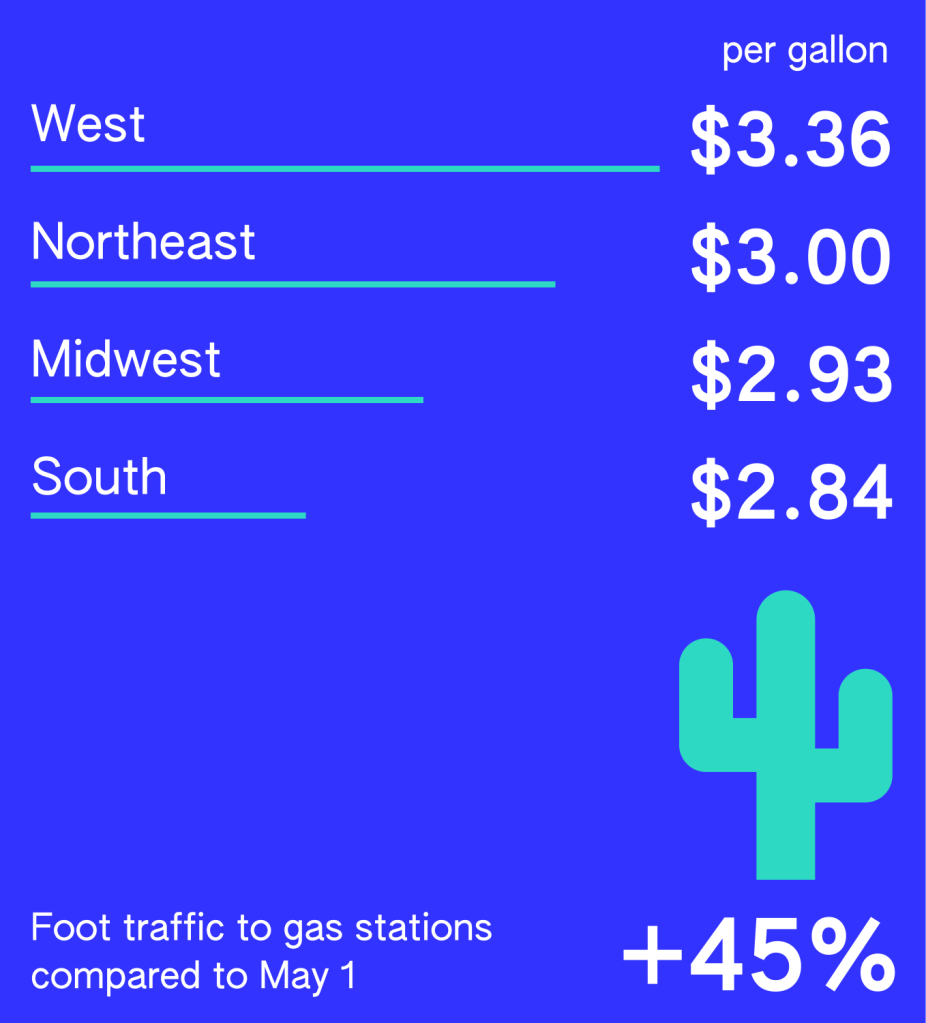 Rural vs. Urban gas stations
2. There's a fairly large disparity between the amount of time people in Urban areas are spending at gas stations compared to those in more rural regions. Why do you think that is, and are you seeing any common tactics or best-practices that gas stations around the country are using to entice people to spend more time on the premises?
Difference of cultures is playing a role here. Gas stations in rural regions often come with an expansive store that provides more offerings such as food programs that compete with even the best QSRs — truly a one-stop-shop. In fact, our various studies have found that many consumers prefer 'gas station coffee' over traditional coffee retailers.
Additionally, there is typically more friction at gas stores in urban areas given the smaller footprint. This can deter people from going inside a station and when they do it is usually for grab-and-go items like snacks or bottled beverages.
Gas station loyalty programs work
3. There appears to be some strong affinities amongst cost-conscious road trippers in terms of gas station chains. Based on GasBuddy data, is this because those chains (i.e. Shell and BP) are consistently offering cheaper prices than their competitors, or are there other factors at play? Additional considerations: Perhaps these chains have more stations across the country compared to the competition?
This is a clear sign that loyalty programs work. Cost-conscious consumers know the power of loyalty programs and how to maximize savings. Shell has put tremendous resources behind their Fuel Rewards program that provides discounts at the pump and in their stores. BP has a price match program that automatically lowers the price you pay if a nearby competitor is lower.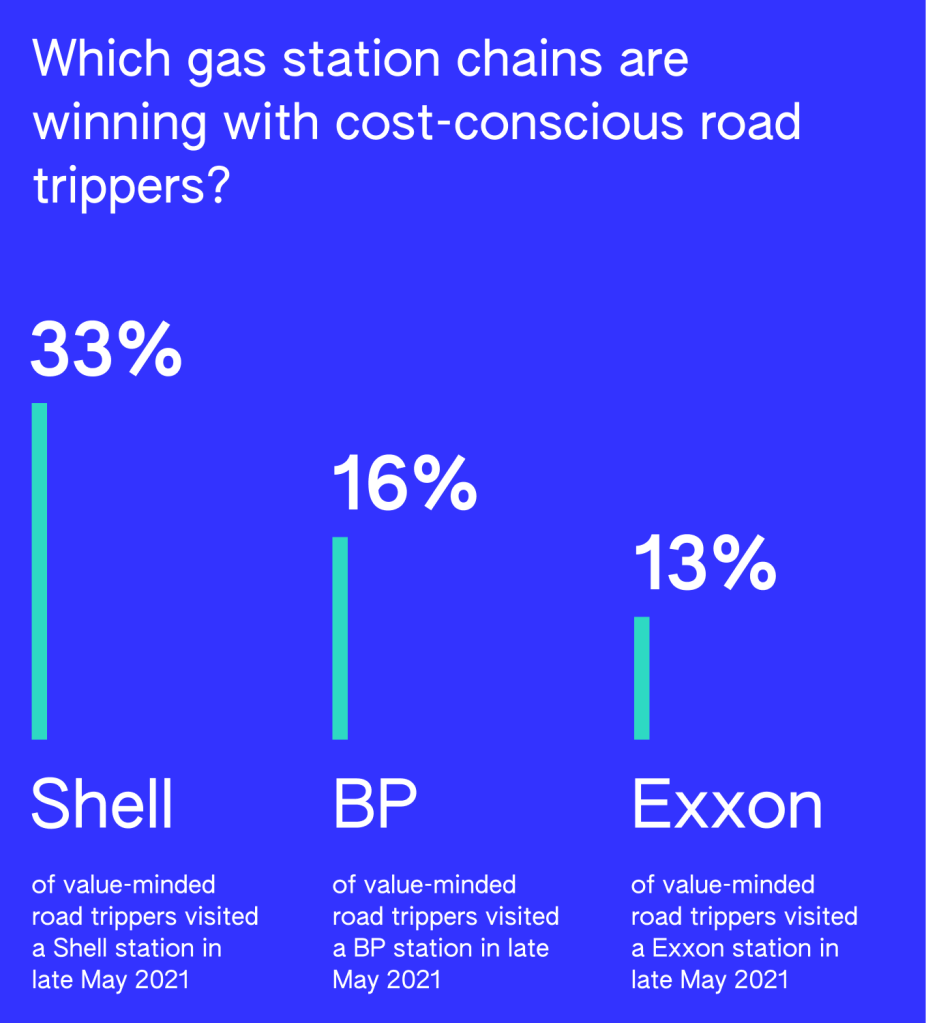 Want to learn more about how Foursquare's technology enabled these foot traffic insights? Interested in learning how Foursquare's Pilgrim SDK product is helping GasBuddy delight app users? Reach out to us using the form below.
To learn more about GasBuddy's solutions and how to engage with the largest addressable audience of fuel and convenience store shoppers before they embark on their trip visit: https://www.gasbuddy.com/ads
Related content: