Cleanse, map, or enrich your transaction and POI data using Foursquare's Store ID
Utilize our unmatched attribute insights to create a comprehensive look into your users, their transactions, and the POI data that powers your business.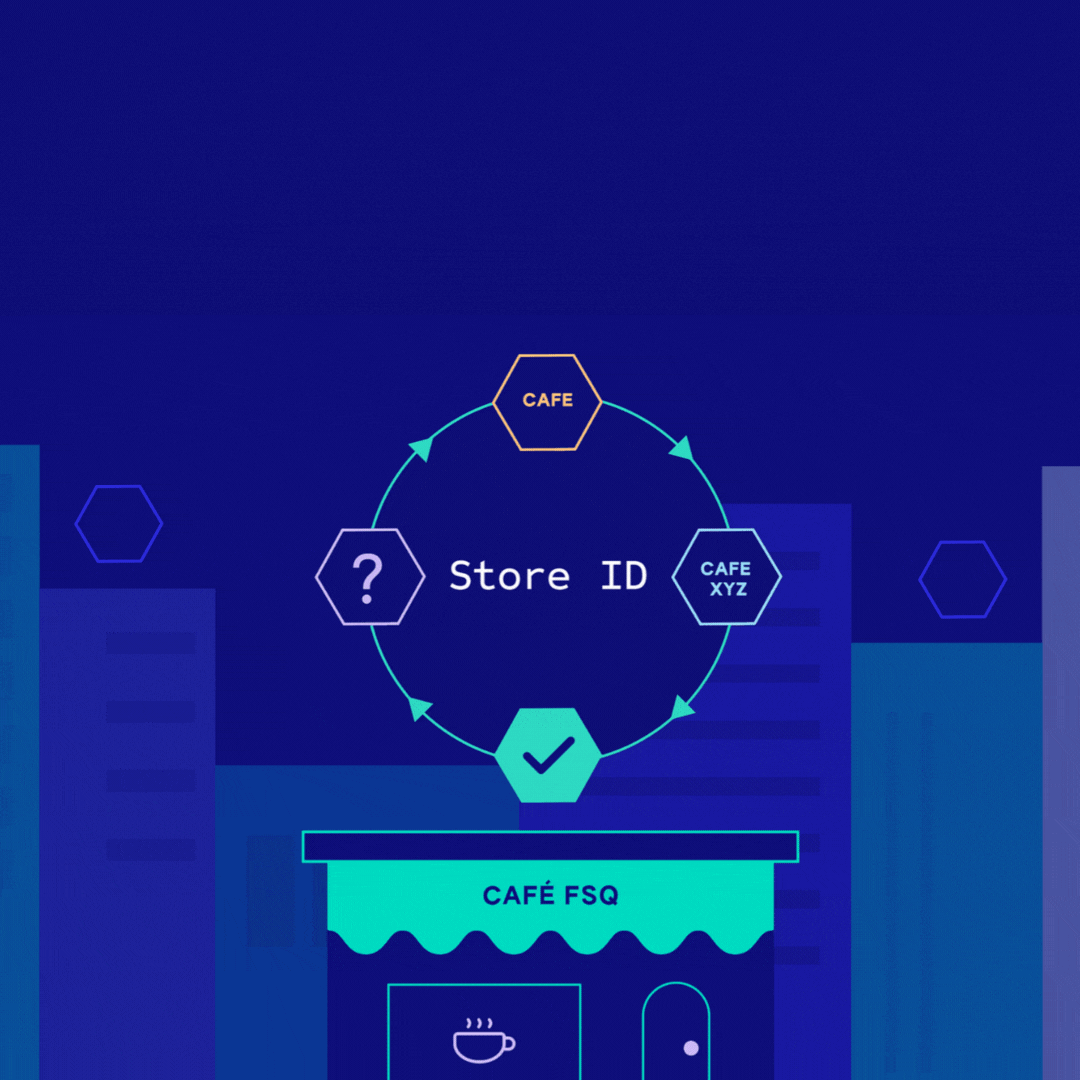 Transaction data and POI data are notoriously difficult to get right. Foursquare has solved for this, making it easier than ever to connect your data to Foursquare's unmatched database of over 60+ attributes and 120M+ POI.
We've launched Store ID within the US to include in-depth, accurate coverage of all the top QSR and retail locations. With Foursquare Store ID, you'll receive a rapidly growing dataset that is consistently updated, verified, and delivered.
With Store ID, clients may power the following use cases:
Transaction cleansing: Remove or correct errors and inconsistencies in transaction data. Fill in any missing attribute details and context to these transactions.
Transaction mapping: Track and map transactions to real-world POI at an individual store level through matching Store IDs.
Data harmonization: Integrate data from disparate sources, creating uniformity and a single source of truth.
Adding Store ID to a Places dataset can bring a wealth of knowledge to businesses and organizations across various industries by providing in-depth information about physical locations, such as addresses, names, and geospatial data.
Store IDs serve as unique identifiers – or codes – that can be used to track and analyze transactions at the individual store or location level.
We've been experts in the geospatial industry for 10+ years. No other Store ID provider can provide the in-depth attribute coverage that Foursquare currently provides.
Reach out and let us solve your transaction and POI needs today.
Power your business forward with rich POI data
Location data is hard to get right. See why data professionals trust Foursquare's leading, global POI database.

Request a Demo