Data
Explore our products
Learn more about our complete suite of developer products.
Developer Tools
API Explorer
View working code examples and make authenticated API requests with full responses. Try it out!
Full sample responses without writing code
Build your own requests and see responses in real-time
Multiple code language support
Monthly free $200 API Credits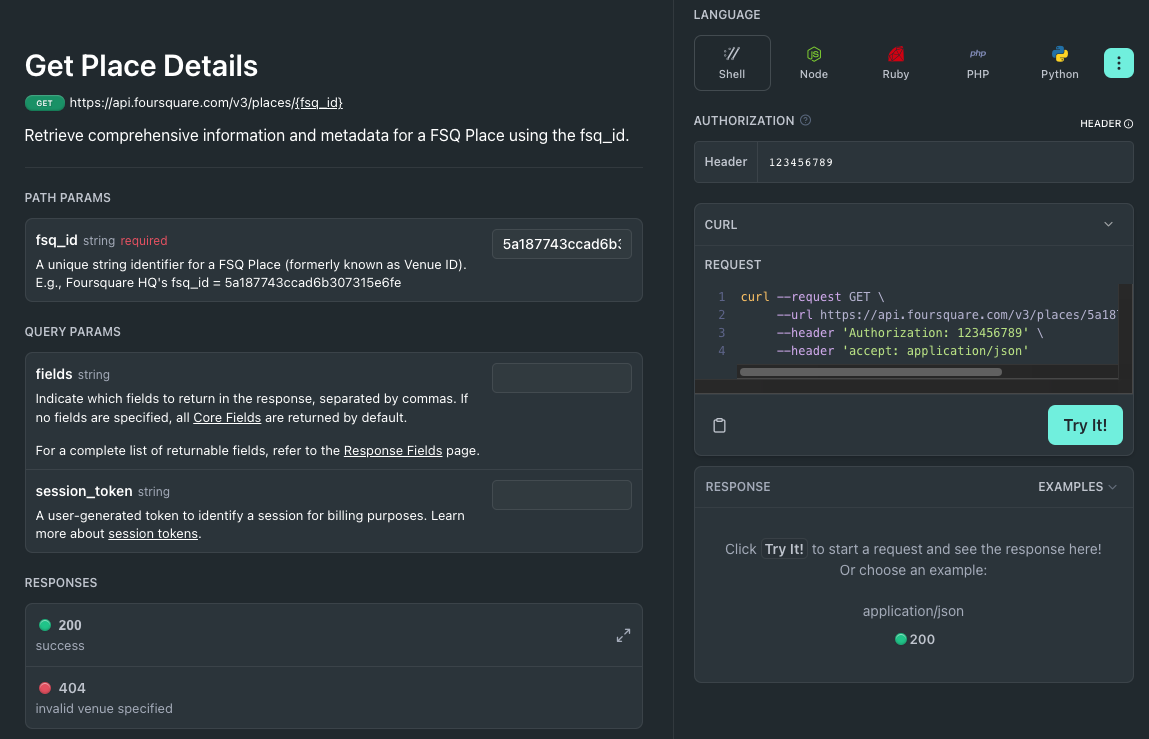 API Tools
View working web experiences leveraging our most popular API endpoints, including code, and step-by-step code walkthroughs of our most popular API use cases.
SDK Tools
Take Foursquare technology for a test ride before you spend the time and effort to implement the code.
Resources
Get Started Guides