We are excited to announce that Wade Wegner has joined Foursquare's leadership team as SVP, Global Head of Product. Wade joins us with extensive experience from his time accelerating product teams at Rapid, Twilio, Salesforce, and Microsoft. In his new role, Wade leads the development and execution of Foursquare's product strategy, ensuring the company meets and exceeds the needs of its customers with innovative products and powerful location-based solutions.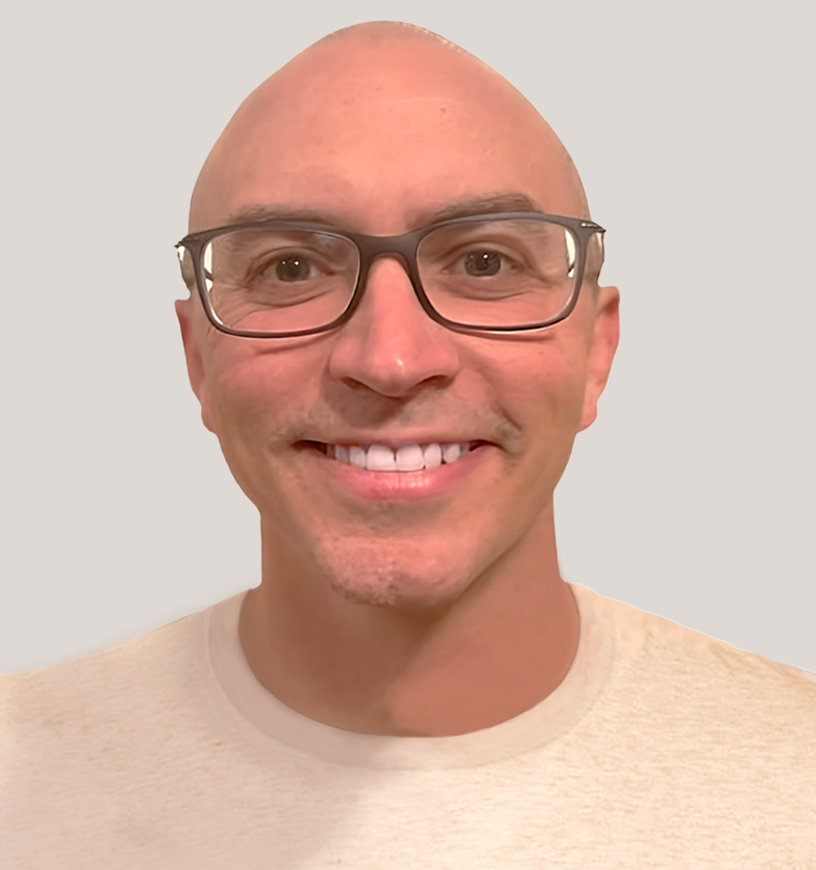 Learn more about Wade in this new edition of FSQ Faces.
What drew you to Foursquare and this role?
My interest in joining Foursquare and this role grew as I discovered more about the company's strategic vision, the significance of location data, and the talented people behind it. Throughout my conversations with various Foursquare team members, I was consistently impressed by their expertise, commitment, and ambition to create a lasting impact in the industry. As someone who values making a positive difference, winning, and having fun, I sensed a strong connection with the team.Additionally, Foursquare's aspiration to become the world's leading location intelligence platform resonated with me. I firmly believe in the power of platforms to spur innovation and accelerate business growth.
What is your approach to building successful product teams?
My approach to building successful product teams centers around three key themes. First, by fostering a fun and engaging environment by creating an atmosphere where team members feel comfortable sharing ideas, asking questions, and challenging the status quo to continuously innovate and improve the products we develop.Second, by encouraging ownership and responsibility by providing growth opportunities, encouraging decision-making, and trusting team members to take the lead in their areas of expertise. And lastly, by providing clarity in vision and objectives. This helps team members understand the "why" behind their work and the impact they can make with their efforts. By ensuring that everyone on the team understands our overarching goals and objectives, we can work together more effectively to achieve success.
What do you believe it takes to create innovative products?
I don't believe there's any one recipe for creating innovative products. But for me, I believe there are several key factors that, when combined, drive successful product development. These factors include having a deep understanding of your customer, fostering a culture of experimentation and learning, cross-functional collaboration, setting a clear and inspiring vision, and being dedicated to continuous improvement.
What are some of the biggest challenges facing product teams today? How do you plan to address them?
I can only speak to my own experiences, but I think many product teams universally share these challenges:
Balancing priorities: Product teams often face the challenge of balancing multiple competing priorities, such as new feature requests, technical debt, and bug fixes. To address this challenge, we can establish a clear product roadmap based on customer feedback, market trends, and strategic goals.
Adapting to evolving customer needs: Customer needs and preferences change continuously. To address this challenge, we can create a strong customer feedback loop through user research, usability testing, data analysis, and close engagement with sales and customer success teams.
Ensuring effective collaboration: Product development requires close collaboration among cross-functional teams, including marketing, sales, customer success, and others. To promote better collaboration, we can implement clear and open communication channels that enable team members to share their ideas, ask questions, and provide feedback.
Balancing speed and quality: Striking the right balance between delivering new features quickly and maintaining high quality can be challenging. As a product leader, I must emphasize the need for speed and the importance of quality in our product development process. Building strong collaboration between product and engineering teams is key to adopting industry best practices and methodologies that ensure quality, while pursuing rapid innovation.
What's the best advice you've ever received?
When I transitioned from an IC developer evangelist at Microsoft, I had an opportunity to meet with Scott Guthrie, whom I'd supported in different activities across Microsoft Azure. He told me that no matter what I do, never lose my technical edge. With time, I realized that having a technical edge allowed me to evaluate things myself without always relying on someone else to help me understand. It allowed me to know enough to ask the right questions, put my trust in the right people, and ultimately establish credibility with my colleagues and peers. Furthermore, it's allowed me to use the same tools and services as my customers, making building empathy and understanding easier.
When employees join Foursquare, they're always asked to share a fun fact. What would yours be?
I have several hobbies, but perhaps my favorite is brewing beer. I've spent years learning and designing my system so that I can focus on quality control. I find it incredibly rewarding to experiment with different flavors and ingredients and enjoy the fruits of my labor with friends and family. It's a creative outlet that perfectly complements my passion for technology and innovation.